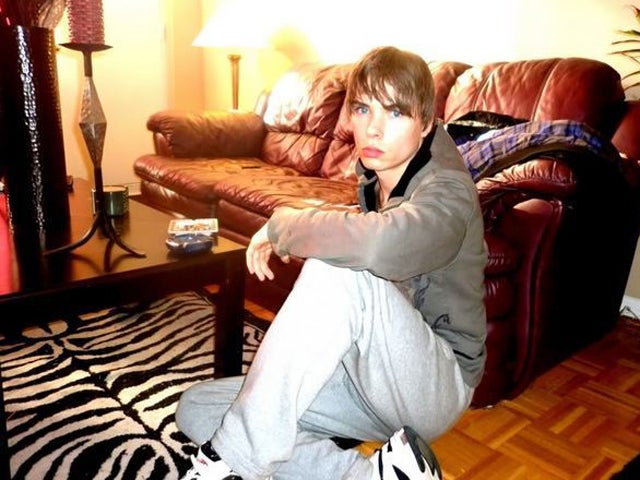 Luka Rocco Magnotta, Canadian porn star and suspect in dismember slay, may be in France, officials say
(CBS/AP) PARIS - A senior French official said Friday that he is "sure" the Canadian porn actor Luka Rocco Magnotta, the man suspected of killing a man he dated, making a video of the attack, and sending the victim's dismembered body parts in the mail, is in France.
Pictures: Porn actor wanted in gruesome body parts case
Another French police official said Magnotta, 29, apparently flew to Paris from Montreal last weekend before details of the suspected crimes emerged.
The gruesome investigation has attracted international attention. Police agency Interpol has put Magnotta on the equivalent of its most-wanted list and French police are now conducting a nationwide search
France's fugitive search unit has been ordered to hunt for Magnotta, the officials said. They spoke on condition of anonymity because they were not authorized to speak about such searches publicly. They also gave no details about his suspected whereabouts within France.
Montreal police said Thursday that they believed Magnotta had fled North America based on evidence they found at his apartment and a blog he once wrote about how to disappear.
They suspect Magnotta killed a man he dated and filmed it. The video, posted online, shows a man stabbing another man with an ice pick while the victim lies naked and tied up. The first man later reveals he has slashed the other man's throat. He also dismembers the corpse and performs sexual acts with it.
Montreal police have been trying to take down the video.
The case began Tuesday when police found a man's torso in a suitcase behind Magnotta's apartment building and a severed foot was found in a package mailed to the Conservative Party headquarters in Ottawa. A hand was also found in a separate package at a postal facility, addressed to the Liberal Party of Canada.
Other body parts remain missing.
Police believe the victim is a man reported missing several days ago and that the man's family lives overseas.
Police said Magnotta is also known by the names Eric Clinton Newman and Vladimir Romanov, and described him as white and 5 feet 8 inches tall (1.78 meters) with blue eyes and black hair. A police official said he was a porn actor.
Complete coverage of Luka Rocco Magnotta on Crimesider
Thanks for reading CBS NEWS.
Create your free account or log in
for more features.