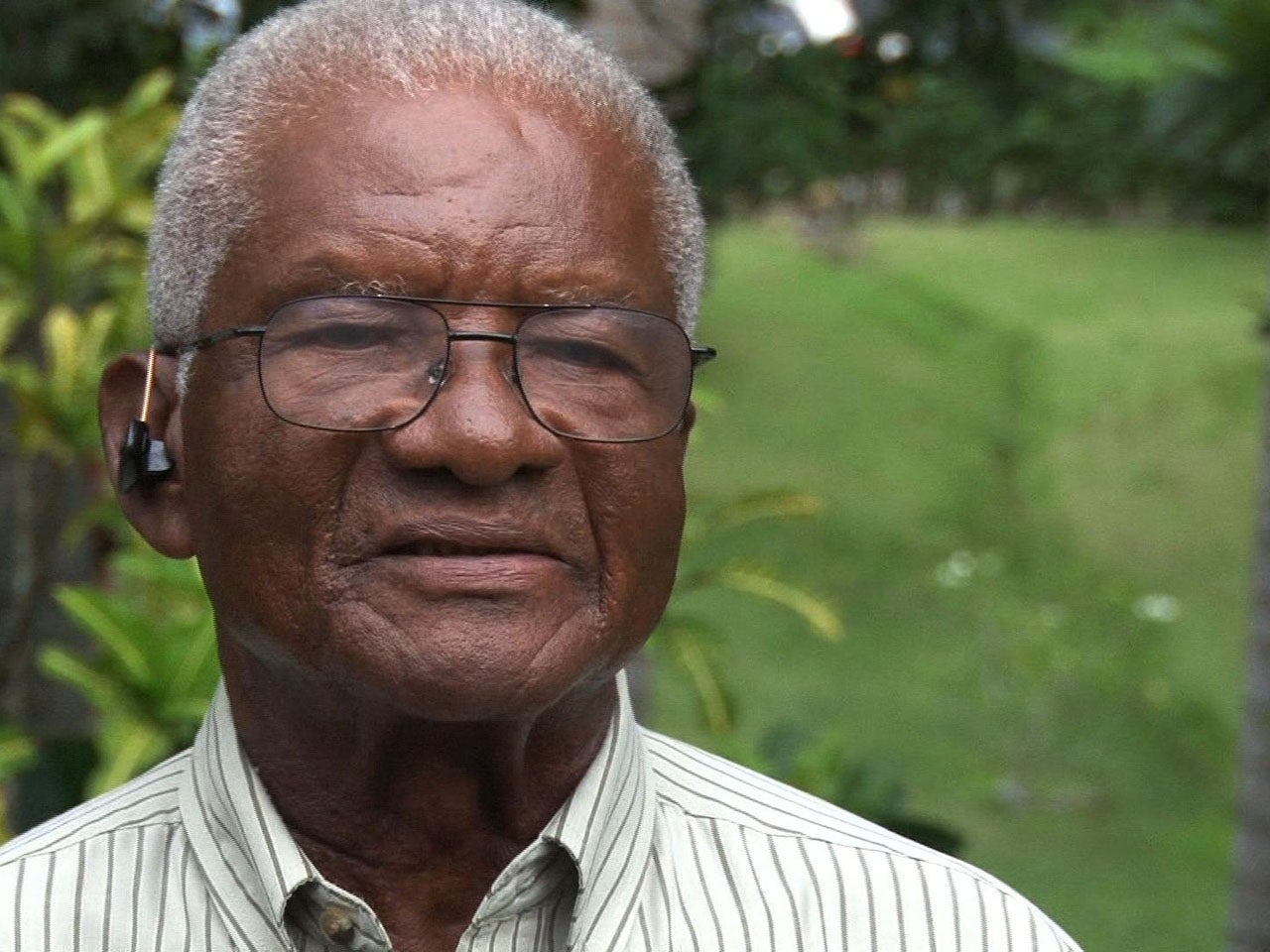 Inexpensive hearing devices bring gift of sound to less fortunate
It's said the clacking of dominoes is the music of the Dominican Republic, but it's been years since the game sounded so good to retiree Fernando Velverde Baez, who lost his hearing because of old age.
"The difference is that you hear the sound even of the air, and the breeze," said Baez. "I hear a little bird, that little bird, that just chirped."
Baez can hear the birds again because of Stavros Basseas, and a remarkable device from his company Sound World Solutions.
Basseas used two technologies, common even in the poorest countries, a smartphone that works with a personal sound amplifier in the ear, connected by Bluetooth. An app lets users raise or lower the volume, and adjust treble and bass.

If you are someplace that doesn't even have cell phone service, you don't need it, according to Basseas.

At up to $4,000, the tiny, high-tech hearing aids Americans can buy are too expensive for most of the estimated 365 million people worldwide with severe hearing loss.
Only seven million hearing aids were sold last year, and 85 percent of them ended up in American and European ears.

Basseas said his goal has been to "give people solutions in developing countries that don't exist."

And give them a price low enough that people can afford it -- between $100 and $300.


The company plans to introduce the device in Africa and South America in the coming months. There may be profits down the road, but the goal for the moment is about helping.

Baez doesn't care if his hearing aid is a little bulky or looks unfashionable, as long as he can now hear his wife say one thing. He said, "She would say, 'I love you,' and I wouldn't be able to hear well. Now she can whisper it to me, and I'll hear her."

Thanks for reading CBS NEWS.
Create your free account or log in
for more features.