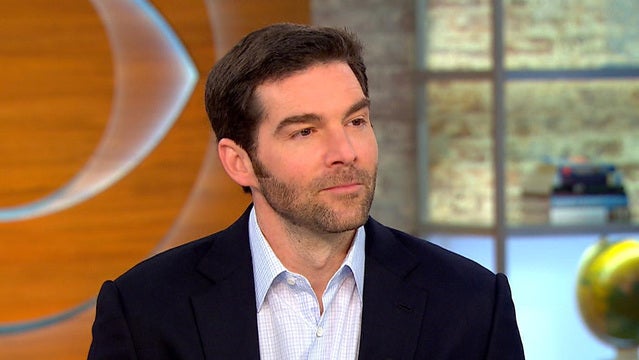 LinkedIn CEO on acquisition by Microsoft, management style
Microsoft announced last week it is buying business networking site LinkedIn for more than $26 billion, its biggest acquisition ever.
LinkedIn CEO Jeff Weiner said there had been talks ongoing since earlier this year, when both companies realized how they shared a "strong alignment" in their values.
"We're about helping our members to be more productive and successful. Microsoft wants to help its customers to achieve more," Weiner explained on "CBS This Morning" Thursday. "We've done it through a professional network; they've done it through software and the Cloud and the combination of those two assets really changes the game."
So what does this mean for both companies? Weiner said LinkedIn will add a "social fabric" to all of Microsoft's software programs, including Outlook, Calendar, Office, Skype and more. This would also increase reach and engagement and innovate productivity tools, apps and info sharing.
"Imagine being able to understand who you're talking to, connecting with them within that environment," Weiner said. "Things like that can change the way people work, just by virtue of getting to know how you know somebody."
As for Weiner, he isn't going anywhere --- he will remain in his post as CEO after the sale is complete.
"We continue to pursue our mission and vision and do so in a way that continues to manifests our cultural values. And the opportunity to pursue what we've always dream of pursuing with this opportunity to fully leverage across a billion customers on a global basis. That's exciting stuff," Weiner said.
That means LinkedIn will continue to operate under Weiner's "compassionate" style of management, which he said he's developed over the years.
"I was projecting onto my team [in a previous company] an expectation of how I did things and it's not the most effective way to work with people," Weiner said. "I think another approach is to be more compassionate ... where you put yourselves in the shoes of the people, you understand their intentions, their dreams, some of their fears and in doing so, it can very change the way in which you connect with the people you work with."
Weiner also offered some tips for making the best use of the platform. The key, he said, to creating a strong LinkedIn profile is "authenticity."
"Be yourself, represent who you are. It's not just your experiences, this is not a resume... This is a more dynamic approach to representing your experiences, your skills, your objectives , what you know, what you're interested in within a professional context," Weiner explained. "It's not just about the comprehensiveness,; it's also about freshness of the information and the more complete and the more fresh, the more recent that that information has been updated, the more opportunities that are going to accrue to our members."
Thanks for reading CBS NEWS.
Create your free account or log in
for more features.