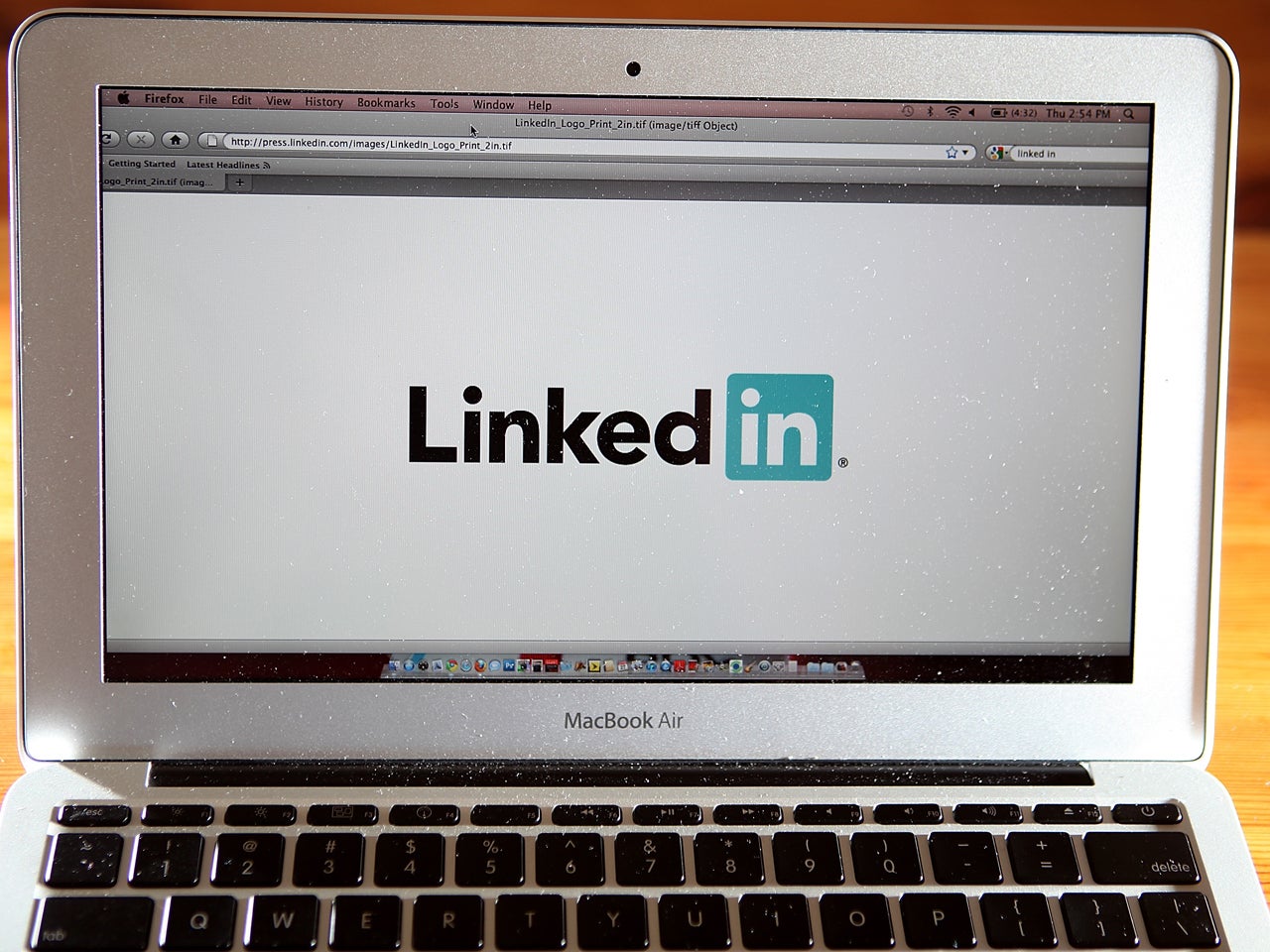 LinkedIn: 5 job search success stories
(MoneyWatch) Are you on LinkedIn? Whether or not you're looking for a job, if you're interested in career growth, it is probably part of your social media strategy. With more than 238 million members globally, it's the largest professional networking site in the world. This blog has covered various ways to maximize your LinkedIn presence, from building a great profile to using it more efficiently to avoid common mistakes people make when using it. But recently, I asked the folks at LinkedIn if people really get jobs from the site. Instead of just saying yes, they gave me these inspiring success stories. Have you gotten a job from LinkedIn?
Jacob Erlick/pricing analyst/Southwest Airlines/Dallas, Texas
Jacob had dreamed about working at Southwest Airlines for as long as he can remember. He applied and interviewed for internships and full-time jobs to no avail. But after each meeting, he connected with each Southwest employee and recruiter on LinkedIn. With a growing family to support, he eventually accepted a job at a B2B IT company. Then one day he noticed that Linkedin's "People You May Know" module suggested he connect with a Southwest recruiter he was linked to through another connection. He sent the recruiter a connection request and she responded asking if he had time to chat about a job opening. On Aug. 27, 2012, Jacob joined Southwest.
Rachel Abady/associate video programming manager/AOL/New York, N.Y.
Rachel used LinkedIn to get hired as an AOL associate video programming manager while she was a senior at Barnard College. The twist: She used her dad's profile -- not her own -- because she thought LinkedIn was only for "50-year-olds." Using her dad's profile, she visited his alma mater's (Colgate University) LinkedIn Group. There she noticed a posting by a recruiter who worked at AOL and was looking for a business development intern. She InMailed the recruiter, who found her to be quite resourceful, and the rest is history.
Paul Nuyens/business development manager/TST-Software/Ontario, Canada
Paul was laid off from his job as a software sales engineer at a major talent-management company in October 2011. With his experience and knowledge of the recruiting process, he thought he'd land a job in no time. But three months later, he was still jobless. In January, a friend at a staffing company offered him a job as a recruiter. He accepted, but was shocked four weeks later when his old employer asked him to recruit a candidate for his old job. While he had mixed feelings, he found a great candidate on LinkedIn. Then, unexpectedly, his employer canceled the job opening. In an odd twist, the candidate he'd found on LinkedIn informed him that her company was hiring. Her referral and several interviews later, he was hired and she received a referral bonus.
Nataly Kelly/VO of marketing development/Smartling/Boston, Mass.
Nataly was looking for someone to publish her book, "Found in Translation". But she'd gotten nowhere after years of working with an agent. So, she decided to search her LinkedIn network for publishers, and then InMailed them a short description of her book and platform as an author. Marian Lizzi from Perigee (a Division of Penguin) replied and requested more details. Long story short, Marian agreed to publish Nataly's book. She said, "I love finding book projects in unconventional ways. When I read your message, I could see that it was a serious request, not a frivolous one. I was impressed that you had taken the time to find me, and intrigued to hear more about the proposal."
Nicolette Weinbaum/marketing and sales intern/Edulence/New York, N.Y.
Nicole wanted to land a summer internship in Manhattan. Her only problems: She was only a freshman and her parents didn't "know somebody." Undeterred, she decided to commit $200 of her hard earned summer lifeguarding money to target 14,781 Villanova Alumni working in her fields of interest with a LinkedIn ad saying, "dynamic, motivated and dedicated Villanova student seeking internship." Within four weeks, her ad had been seen more than 12,000 times (48.4 percent of the members who clicked on her ad were senior executives) and she was contacted by dozens of Villanova alumni from firms like Citigroup, Thomson Reuters, New York Stock Exchange, Bloomberg and Pfizer. Ultimately, she accepted an internship with Edulence, whose CEO graduated from Villanova.
Thanks for reading CBS NEWS.
Create your free account or log in
for more features.