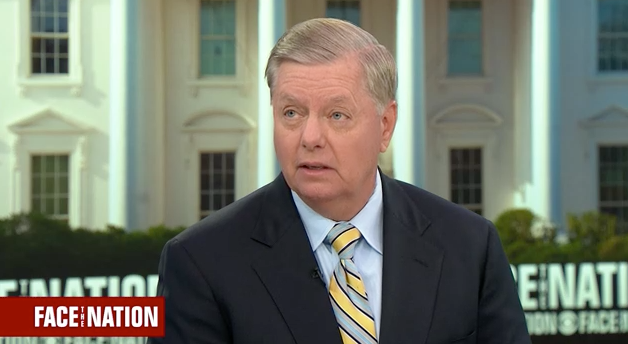 Lindsey Graham warns Trump he's being "played" by North Korea
Sen. Lindsey Graham is warning President Trump amid ongoing negotiations with North Korea that he's being "played" by dictator Kim Jong Un. Graham told "Face the Nation" that he worries "China is pulling North Korea back" and the president should instead push for firm deadlines for the North to meet.
"Here's what I would do: I would put deadlines in terms of when I want North Korea to deliver the remains of our POWs and missing in action, and I would restart the military exercises," Graham suggested. "North Korea is playing the same old game with you they've played with every other president. You're being tough on China, and you should be, but China is pulling North Korea back. You need to make sure that China and North Korea know and believes that you're different than everybody else."
Following Mr. Trump's historic summit with Kim last month, Graham told CBS News that China's goal of driving the U.S. out of Asia is accomplished if the U.S. withdraws its forces from the region.
"That will lead to more conflict, not less. Our forces in South Korea are stabilizing for Asia," he said.
Graham said on Sunday that the administration needs to now restart joint military exercises in the region and "put on the table removing our dependence from South Korea as a real, stern warning to North Korea of what happens if they play you."
Thanks for reading CBS NEWS.
Create your free account or log in
for more features.