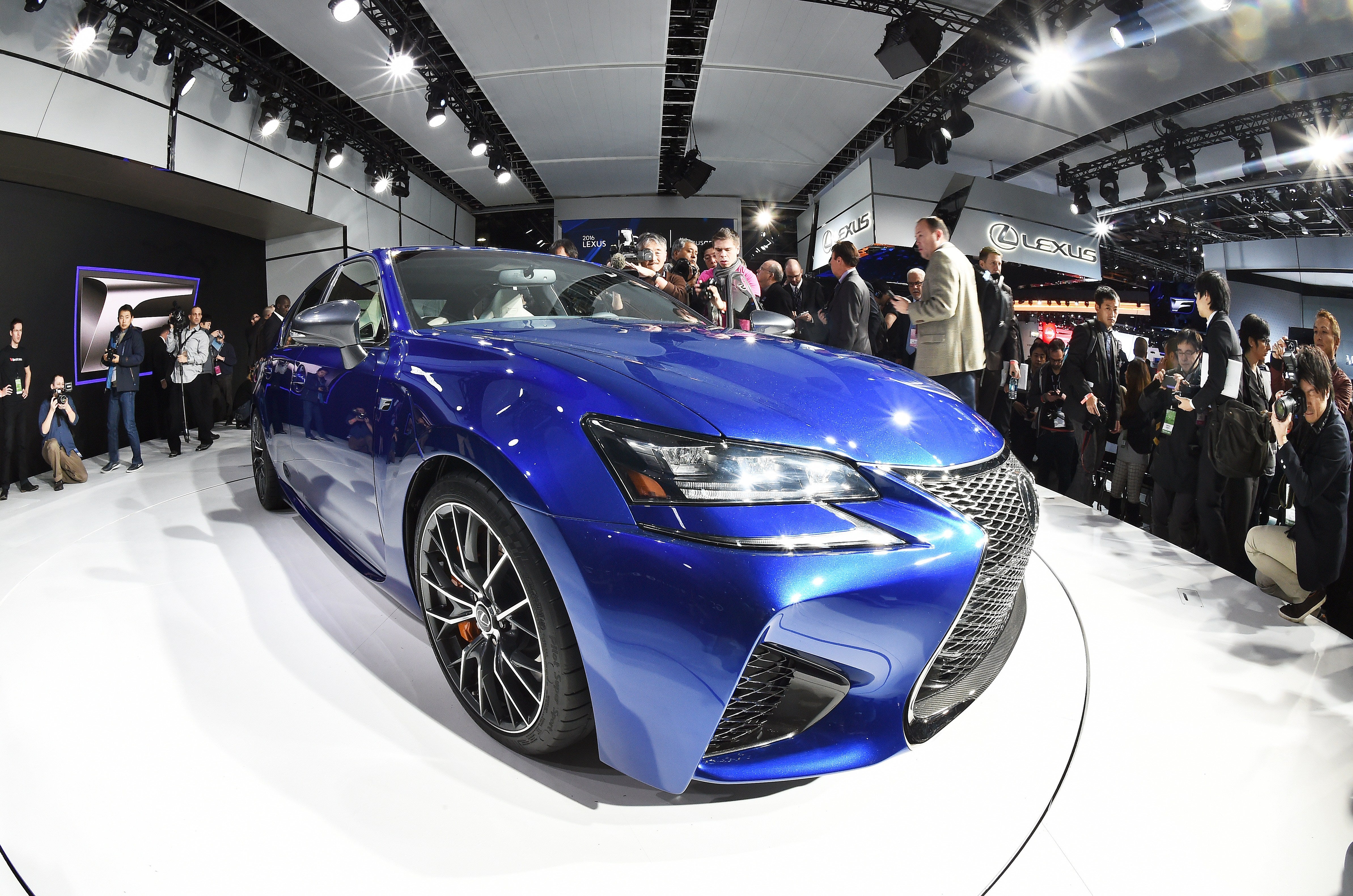 Tech reliability issues highlighted in J.D. Power's auto rankings
Lexus, Toyota's luxury name plate, topped J.D. Power's annual rankings of vehicle dependability for the fourth consecutive year. The Japanese automaker's namesake brand finished third in the closely watched survey, while its Scion vehicles moved up 13 positions from last year.
General Motors' (GM) Buick, whose fortunes have dramatically improved in recent years, finished second behind Lexus, moving up three positions from 2014. The U.S. automaker's Cadillac brand came in fourth and Japan's Honda (HMC) came in fifth. Honda announced earlier this week that CEO Takanobu Ito would depart in June amidst a controversy in the U.S. over how the Japanese automaker handled reports of defective airbags. Fiat Chrysler's Ram and Mitsubishi moved up 11 positions and 10 positions respectively.
General Motors and Toyota each received seven segment awards out of the 19 categories that were measured on a problems per 100 vehicle basis. Among GM models that were honored were the Buick LaCrosse; Chevrolet Camaro; Chevrolet Malibu; Chevrolet Silverado HD and GMC Yukon. The lauded Toyota models include the Lexus ES; Scion tC; Scion xB; Scion xD and the Toyota Corolla.
J.D. Power's data shows that the industry average is 147 problems per 100 vehicles and Ford (F), Subaru and Volkswagen were among the car makers that performed worse than that metric. The bottom three performers in the survey were Jeep, Land Rover and Fiat.
J.D. Power's survey, now in its 26th year, is based on responses from more than 34,000 original owners of 2012 model year cars and was conducted in November and December 2014. Dependability is calculated based on the number of problems per 100 vehicles. The survey for the first time this year also examined the performance of new technology features and found many of them lacking. In fact, J.D. Power found that the top two complaints reported by owners were Bluetooth pairing/connectivity and voice recognition features misinterpreting commands.
Ford has faced consumer complaints about its infotainment systems for years, which has dragged down its ratings in the J.D. Power survey. The Dearborn, Mich. company, which finished 25th, is planning to debut a new version of its Ford Sync system in 2015 for models 2016 vehicles. The automaker has also replaced Microsoft (MSFT) as its technology vendor.
"As we've seen in our Initial Quality Study, owners view in-vehicle technology issues as significant problems, and they typically don't go away after the ownership honeymoon period is over," said Renee Stephens, vice president of U.S. automotive at J.D. Power, in a press release. "Furthermore, early indications from our upcoming 2015 U.S. Tech Choice Study show that vehicle owner expectations of advanced technology capabilities are growing. Owners clearly want the latest technology in their vehicles, and they don't hesitate to express their disapproval when it doesn't work. Their definition of dependability is increasingly influenced by usability."
Ford (Technology is affecting car-buying decisions.
J.D. Power's survey found that 56 percent of owners who had no problems with their vehicles say they "definitely will" purchase the same brand again. That figure drops to 43 percent among people who report three or more problems. Another 15 percent said they wouldn't buy a vehicle that lacked the latest technology, up from 4 percent in 2014.
"Oftentimes, the issues owners experience can be resolved with a software update or, in the case of Bluetooth pairing problems, dealers can step in to help. In cases such as these, proactively reaching out to owners presents an opportunity for automakers and their dealers to engage with customers in a positive way," Stephens said.
Pent-up demand for autos is expected to push new auto sales this year to 16.5 million, about the same level where it was in 2006, before the U.S. economy experienced its worst slowdown since the Great Depression.
Thanks for reading CBS NEWS.
Create your free account or log in
for more features.