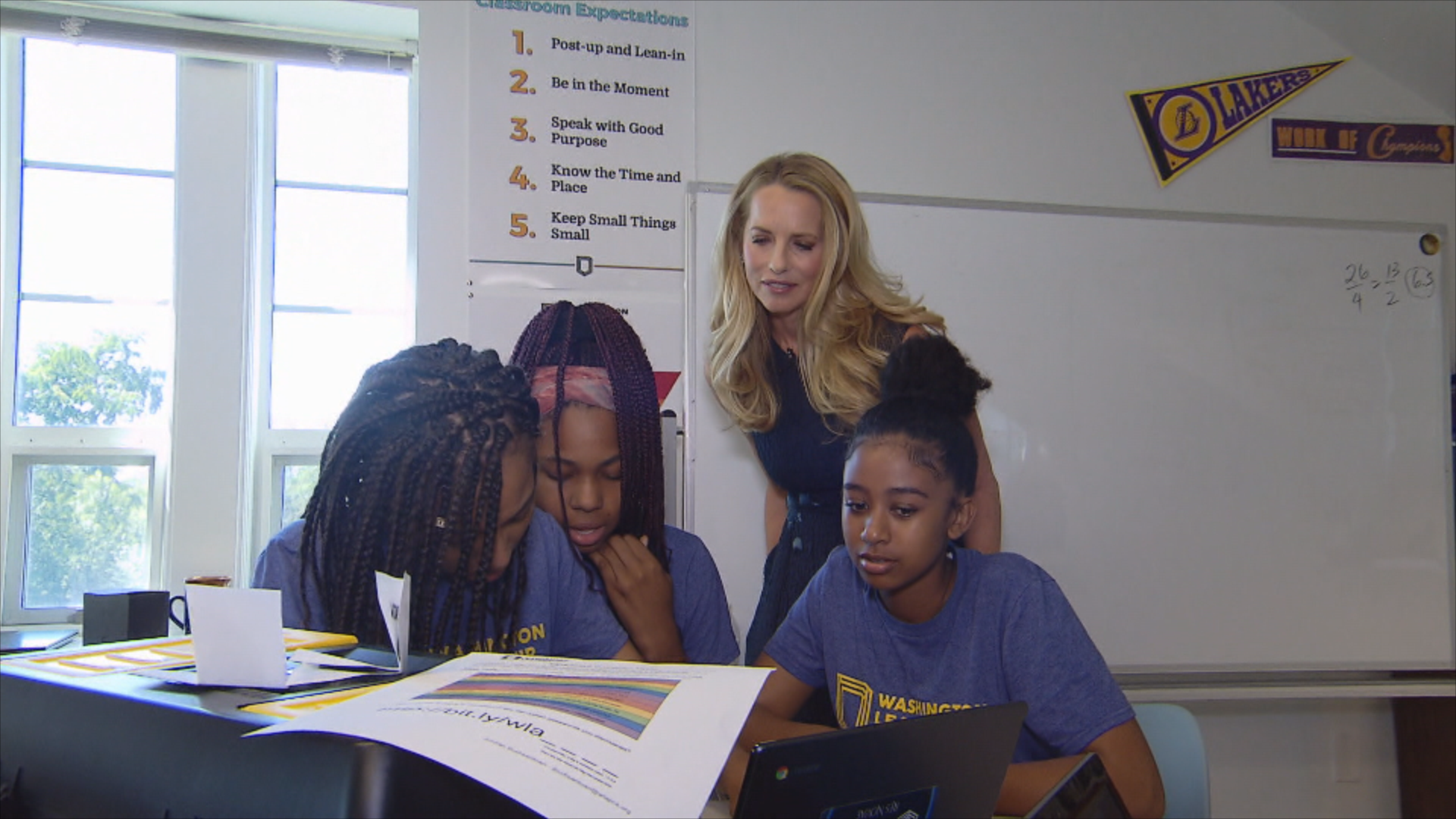 Ten U.S. "Super Schools" awarded $10M each for reimagining education
Ten schools have won a massive windfall and a big vote of confidence. They were chosen from nearly 700 across the country that submitted ideas to reimagine high school for "XQ: The Super School Project."
Among them is the Washington Leadership Academy, a new public charter high school in the nation's capital, where learning is hands-on. To learn cryptography, student teams compete to crack codes that unlock boxes holding prizes. In music class, they learn about rhythm by becoming DJs. And they don't just experience virtual reality as passive viewers – here, they learn computer coding to create alternate worlds.
The school's high-tech approach to teaching is so out-of-the-box that yesterday, it was named as one of ten schools across the nation to receive a $10 million grant from "XQ: The Super School Project." The contest was funded by Laurene Powell Jobs, the wife of the late Apple founder, Steve Jobs.

"They're working together to solve a problem," Powell Jobs said.
At the Washington school, she found the kind of creative and collaborative approach to learning she says students need to prosper in today's world.
"They feel very nervous and anxious-ridden that they're not prepared to enter the workforce," Powell Jobs said. "They actually want to understand how to be a part of the 21st-century workforce and they feel like they're not being equipped to do that."
Russlynn Ali, former assistant secretary of education for civil rights, is the XQ project's CEO.
"What's the fundamental problem with American high schools today?" CBS News correspondent Chip Reid asked.
"They are frozen in time! We've gone from a Model T to a Tesla, from a switchboard to a smartphone, from a typewriter to a touchscreen, and our high schools today look exactly the way they did 100 years ago," Ali said.
Another $10 million winner was Furr High School in Houston. When 82-year-old principal Bertie Simmons heard the news in a video conference, she nearly fainted.
Furr had been a dropout factory, but Simmons transformed it over the past 15 years – something she never imagined when she took the job.
"I knew they had an excess of 12 gangs and I didn't think they would want me there, Simmons said. "And I said, 'I must be some kind of crazy old woman, to be out here thinking I can make a difference in this school.'"
How did she do it? She started by meeting with all of the gang leaders.
"Inside I was frightened, but they didn't know it," Simmons said. "And I would just smile and say, 'let's talk about this.'"
And so they did – a lot – and eventually, they came to trust her and the gang violence stopped.
"I think what I've learned from that is that if you show respect, that you get respect," Simmons said.
The graduation rate, barely 50 percent when she arrived, is now over 90 percent. She said the secret is personalized learning based on each student's passions.

"If you don't care, kids know it. They can read you in a minute," Simmons said. "And you've got to sincerely care about each individual – not just a few of them, not just the ones who make As, but all of them.
Thanks for reading CBS NEWS.
Create your free account or log in
for more features.