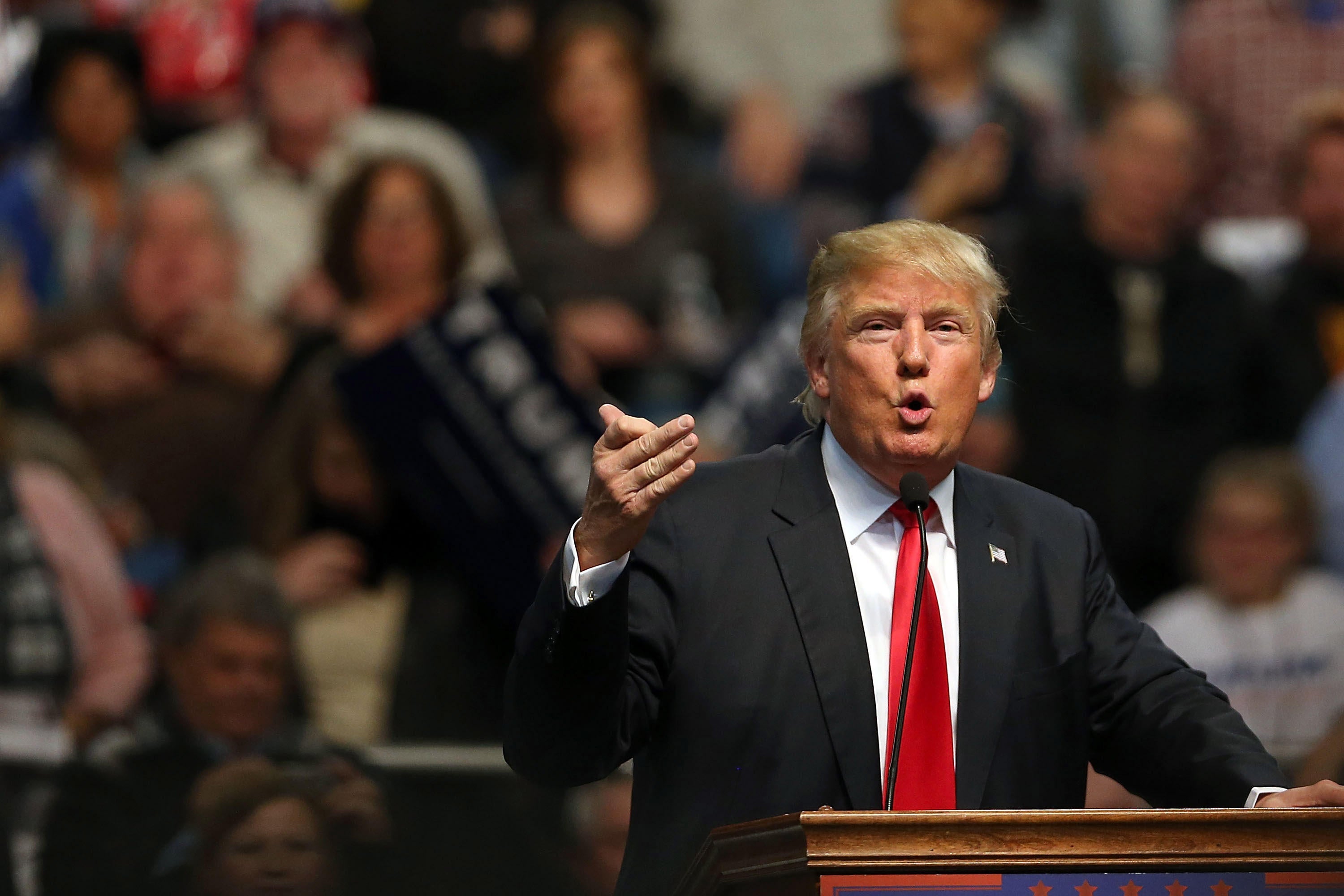 Kris Kobach says Trump team considering a Muslim registry
Some prominent Donald Trump supporters have raised the idea of a Muslim registry -- an issue that first surfaced on the campaign trail last year -- just as the president-elect is readying his transition into the White House.
Kris Kobach, Kansas' secretary of state who says he is advising the Trump transition team on immigration policies, told Reuters Tuesday that confidants to the president-elect are discussing proposals to reinstate a registry for immigrants from Muslim countries. Kobach, whose name has been floated for a possible Cabinet position, said he was involved in regular calls with immigration advisers about the issue.
The anti-immigration hardliner designed a similar database system while working for the Justice Department under President George W. Bush. Following the September 11 terror attacks in 2001, Kobach helped implement the National Security Entry-Exit Registration System (NSEERS), which required noncitizen men from certain Muslim-majority countries living in the U.S. to register and continuously update the government about their whereabouts. It also required individuals to go before immigration officials for fingerprinting, photographing, and comprehensive questioning. After heavy criticisms from civil liberties groups, the Department of Homeland Security eventually ended the controversial program in 2011.
Carl Higbie, a former Navy SEAL and a spokesperson for the pro-Trump Great America PAC, defended the Muslim registry proposal in an interview with Fox News Wednesday night, citing Japanese internment camps during World War II as precedent for the immigration policy.
"It is legal. They say it'll hold Constitutional muster," Higbie told anchor Megyn Kelly of the proposed registry. "I know the ACLU is going to challenge it, but I think it'll pass. And we've done it with Iran back -- back a while ago, we did it during World War II with Japanese, which, you know, call it what you will, may be -- may be wrong."
"There is precedent for it," Higbie went on, "and I'm not saying I agree with it, but in this case I absolutely believe — "
Kelly interrupted him, incredulous. "You can't be citing Japanese internment camps as precedent for anything the president-elect is going to do," she argued.
"Look, the president needs to protect America first," Higbie responded. "And if that means having people that are not protected under our Constitution have some sort of registry, so we can understand, until we can identify the true threat and where it's coming from, I support it."
The Trump transition team denied it was creating a Muslim registry and released a statement to CNN on the matter. "President-elect Trump has never advocated for any registry or system that tracks individuals based on their religion, and to imply otherwise is completely false," transition spokesman Jason Miller said. "The national registry of foreign visitors from countries with high terrorism activity that was in place during the Bush and Obama administrations gave intelligence and law enforcement communities additional tools to keep our country safe, but the President-elect plans on releasing his own vetting policies after he is sworn in."
The Trump camp's recent defense of these policies drew immediate backlash from civil rights groups, including the D.C.-based Council of American-Islamic Relations (CAIR).
"Talk of Muslim registries and internment at a time of unprecedented Islamophobia only serves to deepen divisions resulting from the presidential campaign and does nothing to strengthen our nation's security," said CAIR government affairs director Robert McCaw in a statement. "We must not turn back the clock to times of reactionary programs and policies that have been proven to be ineffective and discriminatory."
Last year on the campaign trail, Trump, who has also proposed banning Muslims from entering the U.S., did not seem to rule out using databases to track Muslims already in the country.
When asked by an NBC News reporter whether he'd use a Muslim registry, Trump said in Iowa last November, "There should be a lot of systems -- beyond databases. I mean we should have a lot of systems. And today you can do it. But right now we have to have a border, we have to have strength."
Trump later tweeted about the encounter saying, "I didn't suggest a database-a reporter did. We must defeat Islamic terrorism & have surveillance, including a watch list, to protect America."
Thanks for reading CBS NEWS.
Create your free account or log in
for more features.