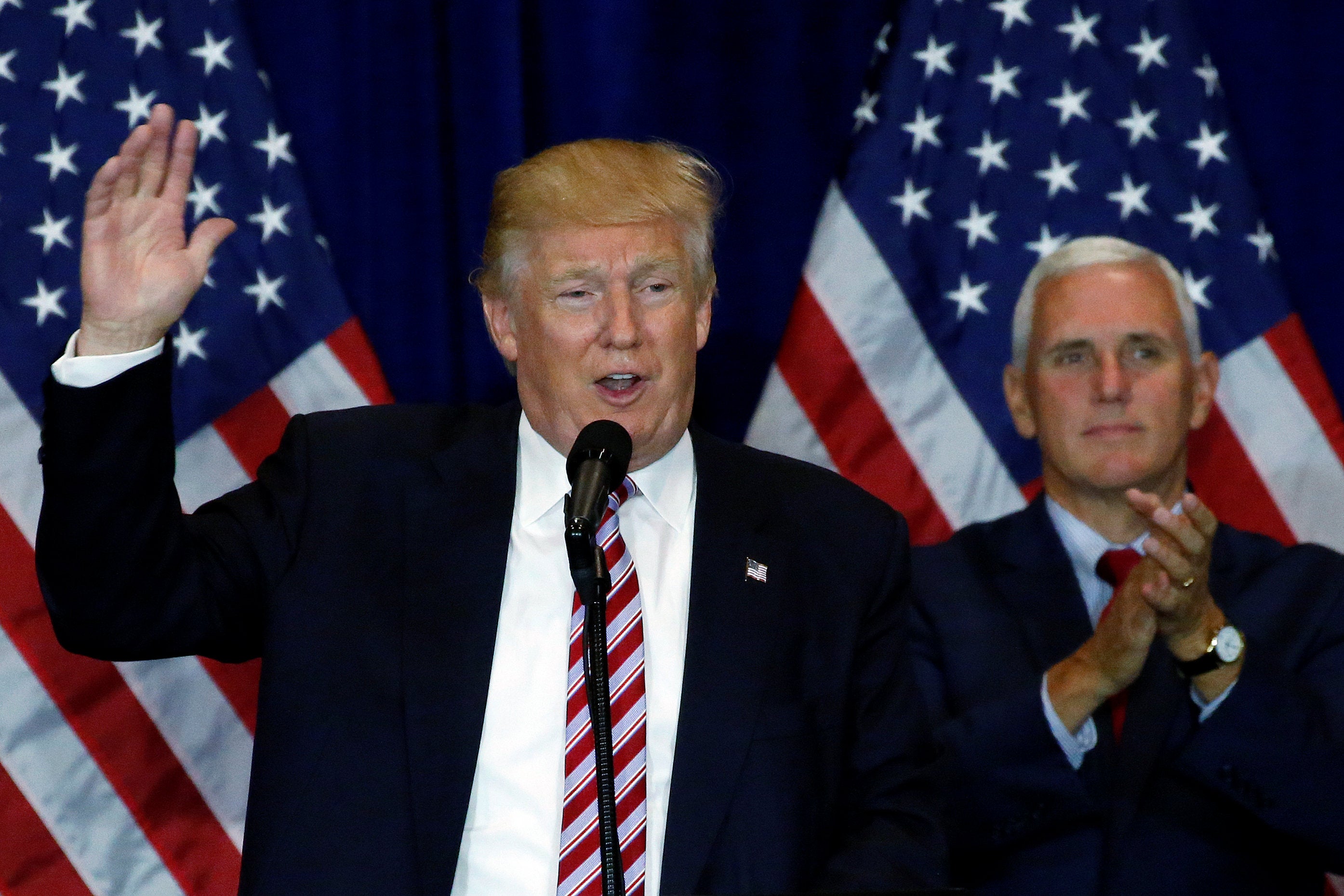 Donald Trump says he's expanding his Muslim ban
Donald Trump said Sunday that the proposal to suspend immigration from any nation compromised by terrorism is actually an expansion of his plan to block Muslims from entering the U.S.
In an interview on NBC's "Meet the Press," the GOP presidential nominee was asked to clarify what he meant in his speech accepting the nomination at the Republican National Convention in Cleveland last week and if it was actually a rollback.
"I don't think so. I actually don't think it's a rollback. In fact, you could say it's an expansion. I'm looking now at territory. People were so upset when I used the word Muslim. Oh, you can't use the word 'Muslim.' Remember this. And I'm okay with that, because I'm talking territory instead of Muslim," Trump told "Meet the Press" host Chuck Todd.
In Cleveland Thursday night, Trump said that the U.S. "must immediately suspend immigration from any nation that has been compromised by terrorism until such time as proven vetting mechanisms have been put in place."
Trump added that he only wants to admit people into the U.S. who supports American values and loves Americans.
It's not the first time Trump has characterized his plan this way, which sounds like he could even suspend immigration from countries like France, Belgium and Turkey, which have suffered from terror attacks over the last year or so.
Trump first called for a "total and complete shutdown" of Muslims entering the U.S. early last December, a few days after the San Bernardino terror attack.
Thanks for reading CBS NEWS.
Create your free account or log in
for more features.