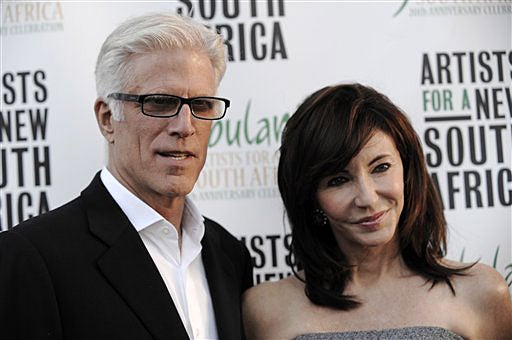 Feds Detain Hundreds Of Immigrants
The federal government this week detained as many as 700 Middle Eastern men and boys after they registered with U.S. immigration officials in Southern California, according to published reports.
There are also anecdotal reports of detentions in other cities this week.
The detentions took place after the men registered under the National Security Entry-Exit Registration System, which the Immigration and Naturalization Service (INS) says is "being implemented by the INS to fulfill a Congressional mandate to implement a comprehensive entry-exit program by 2005."
The arrests sparked a large demonstration in Los Angles Wednesday, according to the Los Angeles Times, at which some protesters carried signs reading: "What Next? Concentration Camps?"
The newspaper reports INS officials refused to say how many people they had detained, or why, but INS officials didn't dispute the figure of 500 to 700 people cited by some immigrant's lawyers.
The men appear to have overstayed their visas, but according to the paper, some of those arrested have applied for green cards. One reported case involved a 16-year-old boy whose mother is a permanent resident and stepfather is a citizen.
"History will look back on this as an absolute joke," said Kareem Shora, a legal advisor at the Arab American Anti-Discrimination Committee. "We're making enemies of people who should be our friends."
In a statement last week, the INS said the program "helps ensure our nation's security by protecting the rights of individuals coming to this country as well as the safety of the American people."
The program requires males aged 16 or older from certain countries or who meet "a combination of intelligence-based criteria" to register with the government, give details about their background and why they are here, and check in periodically. So far, visitors from 112 counties have participated. Eighteen countries are on the must-register list.
People from Iran, Iraq, Libya, Sudan or Syria who have been in the U.S. since before Sept. 10 of this year had to register by Monday. Those from a longer list of countries have until January 10 to register.
That list includes: Afghanistan, Algeria, Bahrain, Eritrea, Lebanon, Morocco, North Korea, Oman, Qatar, Somalia, Tunisia, United Arab Emirates, and Yemen.
U.S. citizens, permanent residents, green card holders, refugees and those seeking or granted asylum do not have to register. Failing to register is a federal crime.
"While America is an open and generous society that welcomes visitors from foreign countries, it is essential that the government know who is entering and exiting our borders," the INS statement continued.
"(The program) promotes several important national security objectives by helping the U.S. to identify wanted criminals and known terrorists entering our borders, enable the INS to determine instantly when temporary foreign visitors have overstayed their visa, and verify that temporary foreign visitors are doing what they said they would be doing and living where they said they would live," it read.
Shora said anecdotal reports of detentions this week came from Cleveland, Dallas and Minnesota. The reason the sweep in L.A. was reported to be so large is that the largest Iranian community in the country is located in that area.
Civil liberties groups have taken issue with the system, and urged registrants to bring a lawyer with them when they go to the INS.
Shora claims the people rounded up in L.A. were not here illegally, but merely in the process of changing their immigration status. "Somebody who's completely illegal isn't going to walk into an INS office to register."
The reason they are being detained, Shora contends, in that under the new system, people who are "technically out of status," but have filed for an adjustment, are immediately referred to enforcement agents rather than INS caseworkers.
The person can remain in jail for up to a week as enforcement agents make an initial determination. They are then likely to be released on bond pending a hearing. But because of a backlog, that hearing could not be scheduled for months.
Lucas Guttentag, who heads the West Coast office of the American Civil Liberties Union's immigrant rights project, told the Times: "The secrecy gives rise to obvious concerns about what the INS is doing and whether people's rights are being respected and whether the problems that arose in the aftermath of 9/11 are being repeated now."
The element of secrecy in post-Sept. 11 INS actions is not a new concern for advocates. The Bush administration has fought a court battle to keep immigration hearings closed to the public and prevent the release of the names of people it has detained since the terrorist attacks.
By Jarrett Murphy
Thanks for reading CBS NEWS.
Create your free account or log in
for more features.