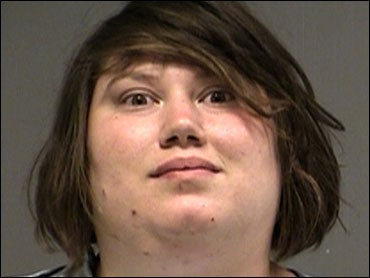 Korena Roberts Pleads Guilty to Murdering Pregnant Woman, Cutting Baby from Womb
HILLSBORO, Ore. (CBS/AP) Korena Roberts, an Oregon woman obsessed with having a baby, pleaded guilty Wednesday to murdering a pregnant woman and then cutting the unborn child from her abdomen after bludgeoning her to death.
The 29-year-old was sentenced to life in prison without the possibility of parole. Her plea means she won't face trial and a possible death sentence.
Roberts was accused of beating 21-year-old Heather Snively with a collapsible police baton in June 2009 and using a straight razor to open Snively's abdomen.
Roberts' boyfriend found her in the tub with a lifeless infant that doctors determined had never drawn a breath. It was due two months later.
Officers found Snively's body in the crawl space of Roberts' home.
For months before the killing, Roberts told neighbors she was pregnant, going so far as to acquire a stroller, baby formula and parenting magazines.
A few weeks before the killing, Snively moved to Oregon from Maryland to be with her fiance. Detectives have said they believe Roberts and Snively met through an online classified service where both were looking for baby clothes.
Roberts had attempted to contact other pregnant women through Craigslist and by telephone before making the connection with Snively, District Attorney Bob Hermann said in court Wednesday.
Among those in the courtroom Wednesday were Snively's fiance, Chris Popp, and her biological father, Kevin Snively.
"You took my daughter. My life is never going to be the same," Snively said, looking at Roberts. "You've messed up our family. My mom and dad have one less grandchild."
He added: "I hope you never forget that."
Roberts cried during the entire plea hearing, her bottom lip trembling. She chose not to make a statement.
COMPLETE COVERAGE OF KORENA ROBERTS ON CRIMESIDER
ALSO ON CRIMESIDER
Thanks for reading CBS NEWS.
Create your free account or log in
for more features.