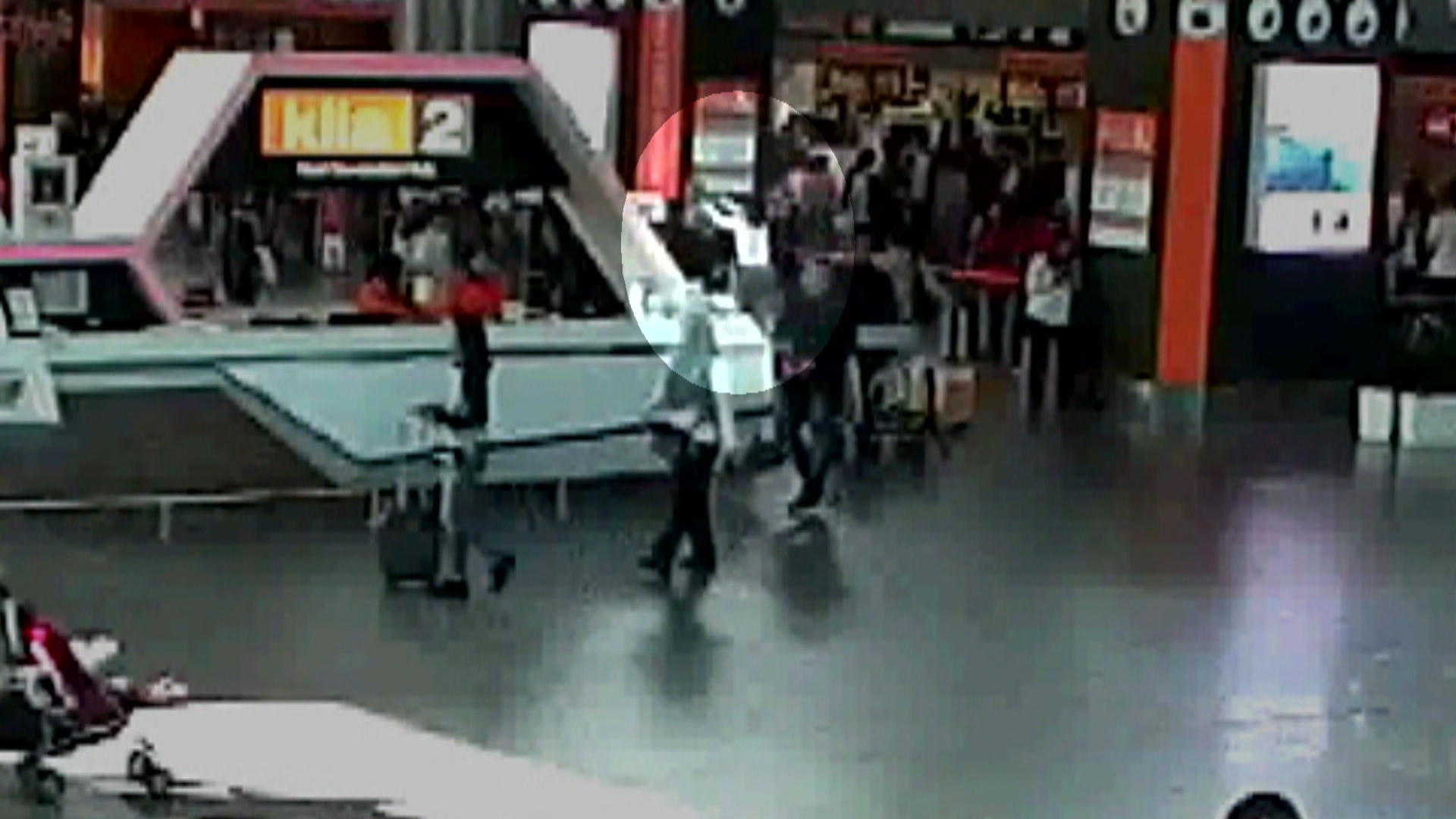 Chilling video shows alleged assassins striking N. Korea leader's sibling
Newly-revealed security video from Malaysia apparently shows the moment when the half-brother of North Korea's dictator was assassinated. The video from Kuala Lumpur's airport shows an attacker wiping Kim Jong Nam's face. He died a short time later.
Malaysia wants North Korea's ambassador to explain his criticism of their investigation. Malaysia's prime minister said he believes police have been "very objective." North Korea's ambassador said Malaysia's investigation can't be trusted. He also denied that the man killed was Kim Jong Nam.
The chilling security camera footage shows Kim navigating the busy airport last Monday, just moments before he's attacked. As he stands at a check-in kiosk, his alleged assassins strike. A woman in a white shirt appears to wipe a cloth across his face with an accomplice before both slip back into the crowd.
Kim then alerts airport employees and police who bring him to the airport's medical center. He later died en route to the hospital.

On Sunday, Malaysian police said they are working with Interpol. Seven suspects are at large. Four of them – all North Korean – left the country on the day of the attack.
"We need them to assist in the investigation. So we have to collect all of the evidence pertaining to the involvement of these people," said Noor Rashid Ismail, police deputy inspector-general.

Four others are already in custody including a North Korean chemistry expert and both alleged female attackers. The women, one seen leaving the airport, told investigators they thought they were pulling a prank for a hidden camera TV show.

While North Korea has denied involvement, South Korea's acting president Hwang Kyo-Ahn placed the blame squarely on them.

"The murder clearly demonstrates the recklessness and brutality of the North Korean regime," Hwang said.
Kim's son landed in Malaysia presumably to identify his father's body. As for the suspects in custody, they'll appear in court Wednesday to either be charged or released.
Thanks for reading CBS NEWS.
Create your free account or log in
for more features.