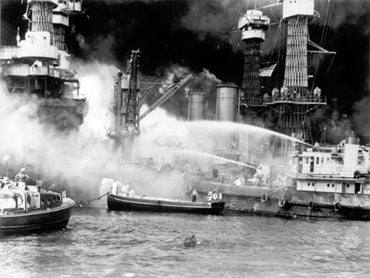 Kerrigan To Enter Hall Of Fame
As part of the 90th U.S. Figure Skating Championships, taking place this week in Atlanta, Ga., two-time Olympic medalist Nancy Kerrigan will be inducted Friday evening into the U.S. Figure Skating Hall of Fame. The hall is located in Colorado Springs.
Karrigan tells The Early Show co-anchor Harry Smith this is a milestone she had not dreamed of.
"When I started skating, I was 6-years-old, " she says. "When I was growing up, I thought, 'Make enough money for books or college.' I just had no idea so many opportunities would open up. And to have this, to be inducted into the Hall of Fame, I never dreamed such a thing. It's not a dream come true. It's more than that."
Kerrigan headlines a group of six inductees. The others are Jill Watson and Peter Oppegard (1988 pairs bronze medalists, last U.S. pair to medal), official Hugh Graham and coaches Norma and Wally Sahlin.
Kerrigan won a bronze medal in Albertville in '92 and a silver medal in Lillehammer in '94. Very few women in the world actually medaled twice in the Olympics.
"There are only five U.S. women who have done it, actually," she says proudly. "That's amazing to me. It's an honor to me."
She also won a U.S. national title and is one of the first women to perform a triple jump combination in competition. Oksana Baiul beat Kerrigan for the gold medal at the '94 Olympics by the slimmest of margins.
Kerrigan notes, "The most common thing people say to me still to this day is that, 'You were great and you deserved the gold.' And it's amazing, I think, that people are still thinking of that and remembering it that way."
Her induction into the Hall of Fame takes place just three days after the 10th anniversary of the infamous knee bashing she suffered in Detroit. Her rival, Tonya Harding, later acknowledged she knew about the plan to injure Kerrigan.
Kerrigan notes, "I couldn't walk for quite some time, a couple of weeks probably. So I trained and got ready for the Olympics figure skating event in a pool, which makes no sense, to be training for your sport doing something completely else. I couldn't have withstood the weight for, I would say, two weeks. Then I did a lot of light stuff and still mostly in the gym before even ( going) on the ice. It kept my body in shape. Actually, I was stronger probably than ever. You get in the pool; you work every muscle."
Though she was under much pressure from scrutiny, she says she is proud to be able to skate so well.
She says, "I was just so amazed, sort of looking at myself as someone else almost, that I could go through that and make that happen. And what's nice about being inducted in the Hall of Fame is that I'm being recognized for the skating and for what I've done on the ice as opposed to being a victim and having no control over so many other things that had happened to me back then. And yet a lot of people remember me for that. So it's nice to be recognized for what I've done on the ice."
Currently, Kerrigan does some broadcasting at figure-skating events, and she's busy with charity work. She established the Nancy Kerrigan Foundation to raise awareness and support for the vision impaired.
Asked what she advises those who want to skate like her, she says, "As long as they're having fun, I think they'll do their best job. And to enjoy what they're doing. It's almost not worth it. It's such hard work. And if you don't love it, it's too hard, I think. You put out your best performances when you're enjoying yourself."
Kerrigan lives with her husband, Jerry, and her 7-year-old son, Matthew.

Thanks for reading CBS NEWS.
Create your free account or log in
for more features.