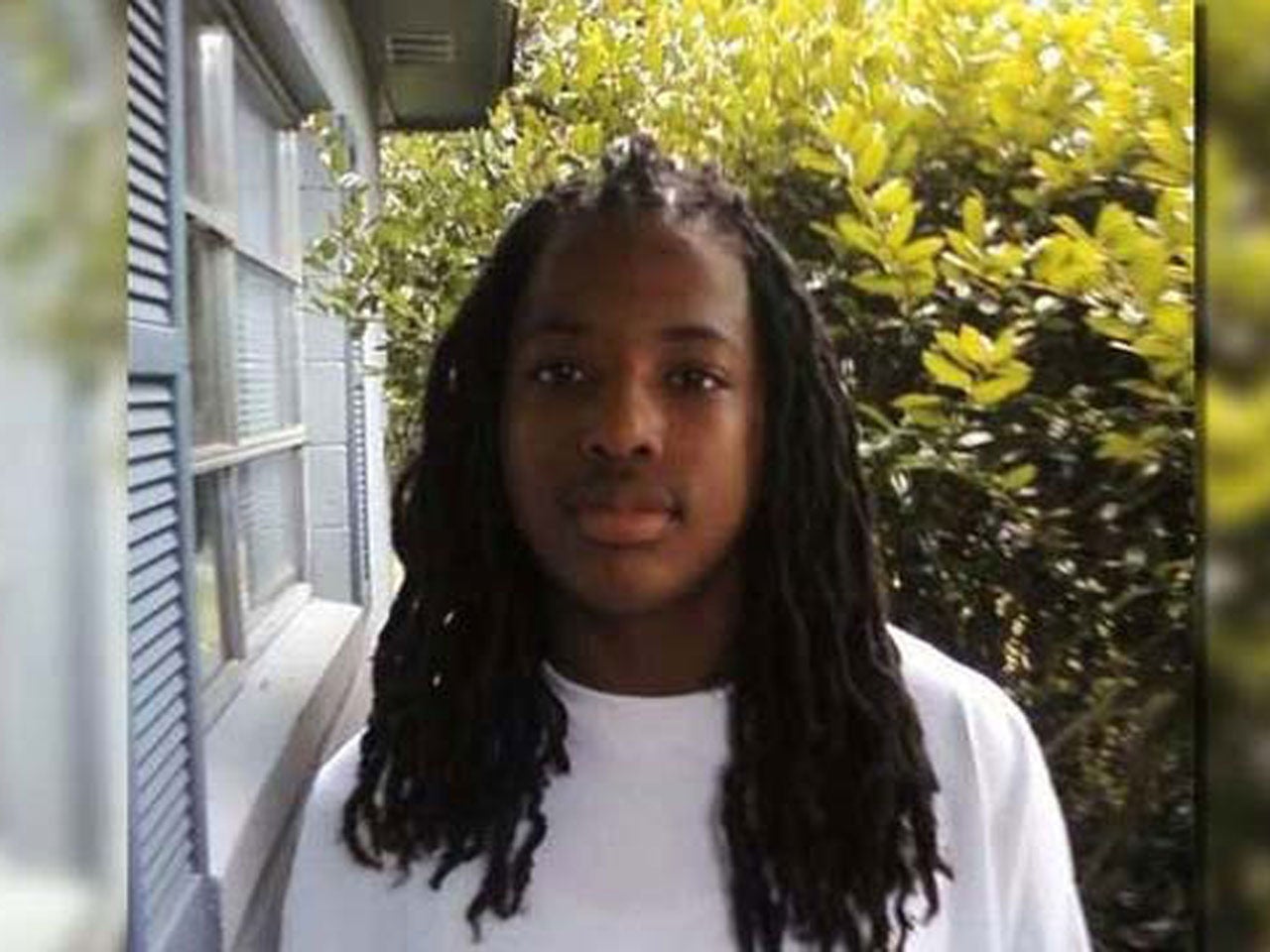 Kendrick Johnson Update: Video released in Ga. teen's gym mat death shows "conspiracy to conceal the truth," atty says
(CBS) VALDOSTA, Ga. - The family of Kendrick Johnson, a Georgia teen who was found dead inside a rolled-up wrestling mat in his high school gym in January, says newly released surveillance video from inside the school on the day of his death appears to have been edited.
Attorney Chevene King, who is representing Johnson's family along with Benjamin Crump, said Thursday during a news conference that the credibility of the video "is in doubt." Crump agreed, saying, "the tapes show there is some conspiracy to conceal the truth."
King said the video lacks a time code and therefore "it is nearly impossible to determine whether or not what we are being shown is what actually occurred."
He went on to say that, while the video lacked a time code, still surveillance images of the teen entering the gym do have a time code but appear to be non-sequential.

"We feel that when you look at what photographs we have been given, you must come to the conclusion that there were time codes that were part of the video that were either deleted or in some way made impossible for us to gain any understanding from," said King.

"This kind of conflict in the evidence, we believe, cannot be resolved unless we are given the raw data, the raw files from the school board...," King said.
The surveillance video, which includes nearly 1900 hours of footage captured from 36 different cameras throughout the school between Jan. 10 and Jan. 11, was released Wednesday by the Lowndes County Sheriff's Office in response to a legal petition filed by the parents of Johnson.
Johnson went missing Jan. 10, 2013 and was not found until the next day.

The teen's family hoped the video would shed light on how their son died, but only one camera captures the area of the gymnasium where Johnson's body was found and that camera is "out of focus" and "tilted," according to King.
"The fact that this particular camera, out of all of the cameras, is out of focus - we believe it is anything but a coincidence," he said. "We have had... a series of events that causes you to raise the question - when does a coincidence stop being a coincidence?"
Authorities initially called Johnson's death a freak accident, saying he fell head-first into an upright gym mat and became trapped. The case was closed, but Johnson's family does not believe his death was accidental.
When a judge agreed to exhume Johnson's body over the summer, a private pathologist not only determined he died of blunt force trauma to the neck, but also that his organs and fingernails were missing and his body had been stuffed with newspaper.
How and why this happened is unclear, butthe Georgia Secretary of State currently has an open investigation into the funeral home that handled Johnson's remains and a federal prosecutor announced last week that he is reopening the entire case.
Johnson's family is also requesting a coroner's inquest be granted, but a judge said Wednesday he won't rule on the inquest until federal authorities complete their review of the case.
Crump said Thursday he plans to appeal the judge's decision to wait.
"You have to really ask yourself, if you were these parents, and this was your child, how heartbroken would you be that the court has ordered a stay to wait for the federal review to be done by the U.S. attorney?" said Crump. "Where's the light at the end of the tunnel for these parents?".
Complete coverage of the Kendrick Johnson case on Crimesider
Thanks for reading CBS NEWS.
Create your free account or log in
for more features.