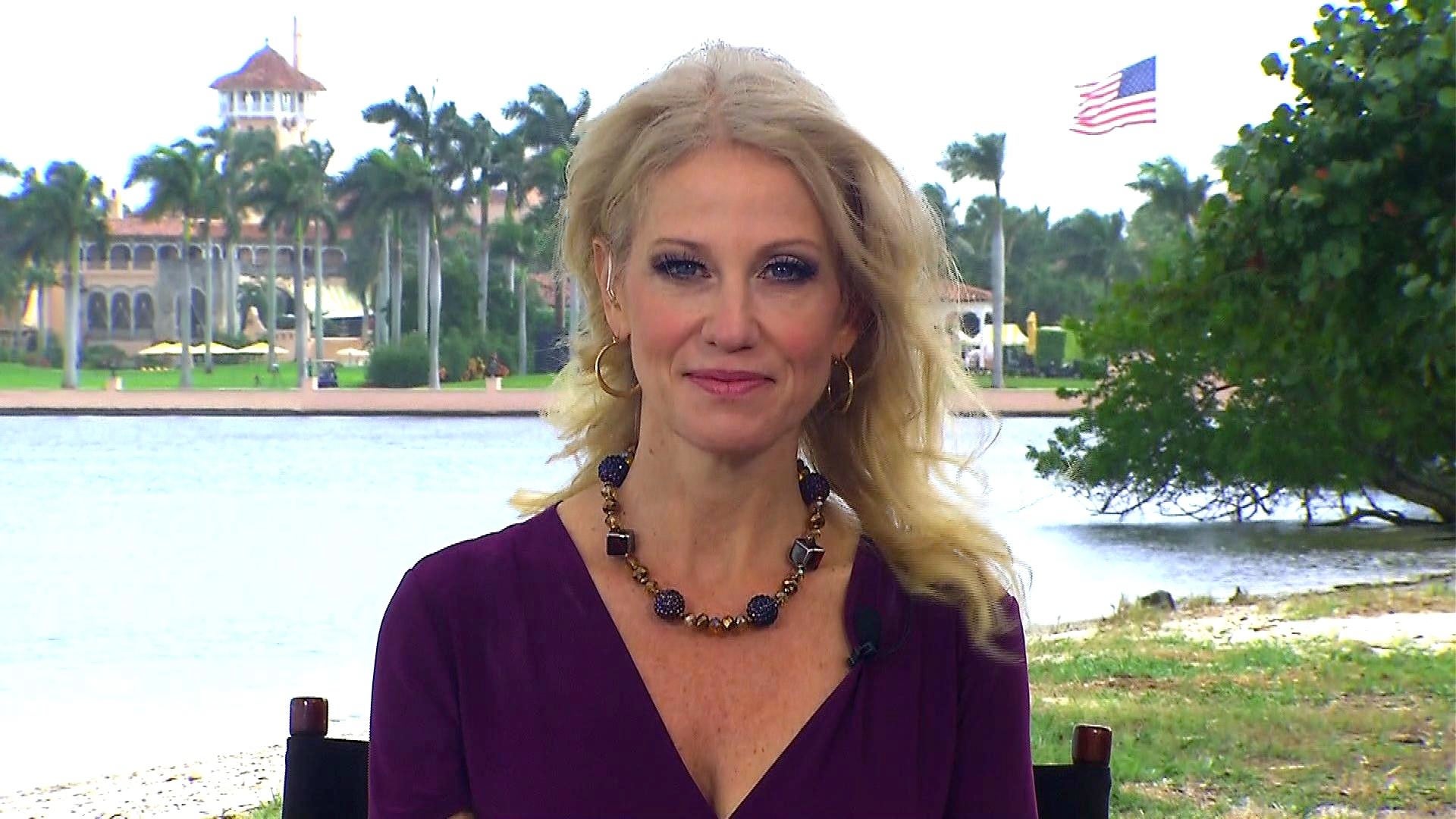 Kellyanne Conway questions Obama's motives on response to Russia hack
Kellyanne Conway, a top adviser to Donald Trump, questioned Sunday President Obama's motives for choosing to respond against Russia over cyber attacks into Democratic party systems.
Asked on CBS' "Face the Nation" whether the president-elect approved of Mr. Obama's call to take action against Russia because of the Kremlin-directed hacked, Conway said Mr. Trump "respects" the decision.
"The president-elect respects the ability of President Obama to do what he sees necessary in any different - any number of different arenas," Conway told CBS' "Face the Nation." "It does seem to be a political response at this point, because it seems like the president is under pressure from Team Hillary who can't accept the election results."
When "Face the Nation" moderator John Dickerson asked for Conway to clarify whether she was asserting that Mr. Obama was responding to the Russian cyberattacks purely for political purposes and not for national security reasons, she replied "John, what I'm saying is the president-elect respects the ability of president - the right of President Obama to do whatever he wants."
"But it's very clear that President Obama could have quote 'retaliated' months ago, if they were actually concerned about this quote 'affecting' the election," Conway continues. "Whatever his motives are, whatever his action is, we'll respect it as Americans. That doesn't mean that new President Trump will agree with it."
"You're saying that President Obama is reacting here to the Russians because he's feeling political pressure. Do I have a misimpression?" Dickerson asked.
"No, I didn't say that," Conway replied. "What I'm saying is he is under political pressure definitely. Because you've got people from Team Hillary saying something very different from what President Obama is saying."
Conway hit White House press secretary Josh Earnest for what she called his "frankly disrespectful" assessment of how Mr. Trump was handling reports of the Russian hacking.
"You have Josh Earnest doing remarkable things from the podium of the White House press secretary basically telling us what what Donald Trump obviously knew when he would have no way of knowing that," she said. Earnest last week asserted that Trump "obviously knew" during his presidential campaign that Russia "was engaged in malicious cyberactivity that was helping him and hurting" his opponent, Hillary Clinton.
In contrast, she added that Mr. Obama in his final press conference of 2016 was "refusing to go all the way here and say that Russia had hacked into emails that went ahead and interfered with the election results."
In fact, during that news conference Friday, Mr. Obama stated, "based on uniform intelligence assessments, the Russians were responsible for hacking the DNC." The president later added that the hacks had "happened at the highest level" of the Russian government, noting that "not much happens in Russia without Vladimir Putin."
The senior Trump aide pushed back on other reports that the campaign had had contact with Russians attempting to meddle in the election.
Asked whether members of the Trump campaign had done so, Conway said, "Absolutely not. I discussed that with the president-elect just last night. Those conversations never happened."
Conway also criticized the CIA for information about the hacks leaked to the media.
Of Russian interference in the U.S. election, the former Trump campaign manager questioned, "Where is the evidence? Why, when CIA officials were invited to a House Intelligence briefing did they refuse to go? That undermines our national security, our intelligence operations."
"They should not be leaking to the media," she said. "If there's evidence, let's see it."
Members of the intelligence community had refused a House Intelligence Committee request for a briefing earlier this week, citing an ongoing review of the hacks by President Obama.
"Once the review is complete in the coming weeks, the Intelligence Community stands ready to brief Congress — and will make those findings available to the public consistent with protecting intelligence sources and methods," the Office of the Director of National Intelligence (ODNI) said in a statement.
But members of the intelligence community say they have attempted to keep members of the House informed. As CBS News confirmed last week, CIA chief John Brennan had written in a memo to staffers that he had been in communication with Congress.
"In recent days, I have had several conversations with members of Congress, providing an update on the status of the review as well as the considerations that need to be taken into account as we proceed," Brennan wrote. "Many — but unfortunately not all — members understand and appreciate the importance and the gravity of the issue, and they are very supportive of the process that is underway."
Thanks for reading CBS NEWS.
Create your free account or log in
for more features.