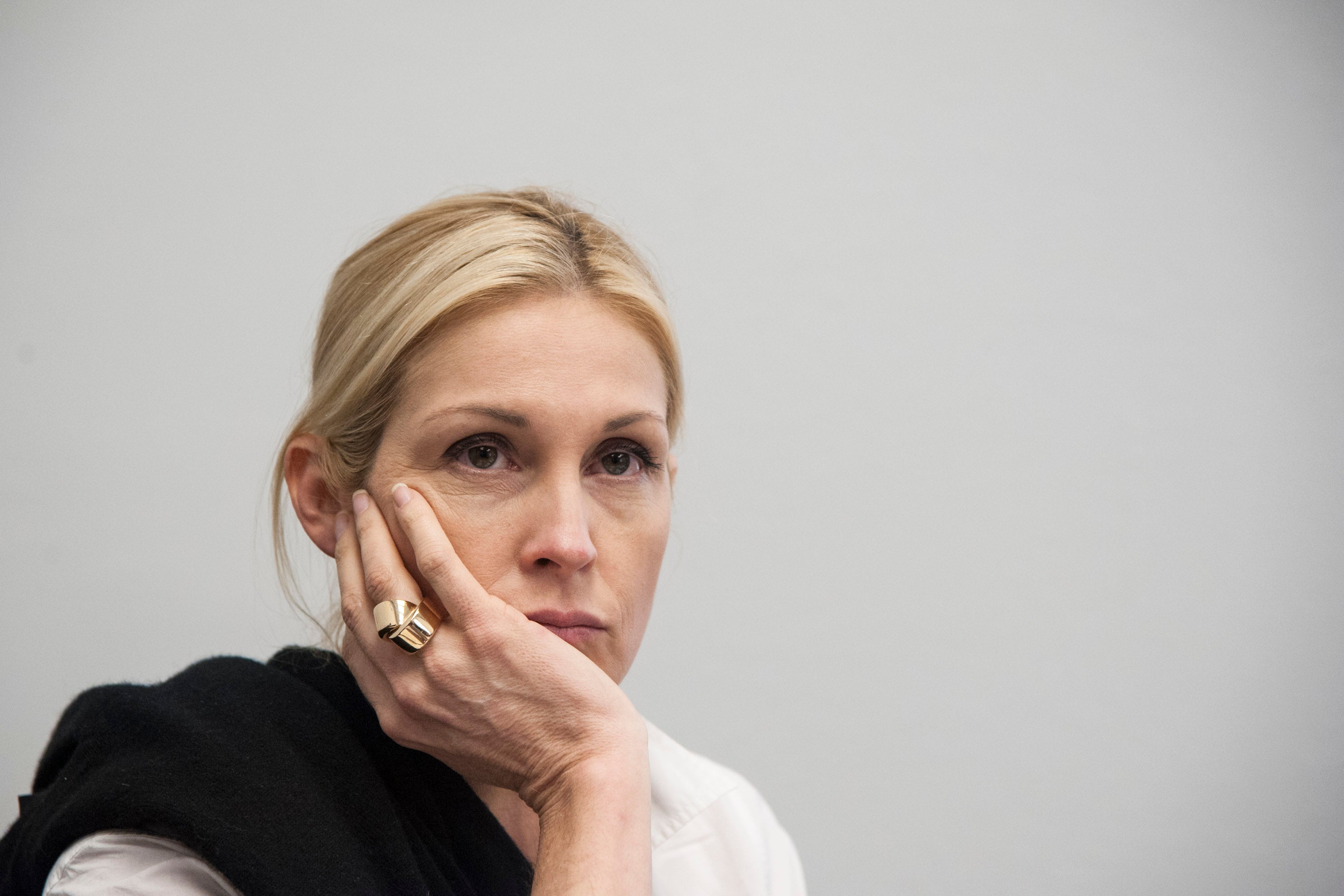 Kelly Rutherford loses custody of kids
After years of battling with her ex for custody of her children, Kelly Rutherford was ordered by a Manhattan judge to return her two kids to Monaco, where their father Daniel Giersch lives, reports Us Weekly.
The actress best known for her roles on "Gossip Girl" and "Melrose Place" said goodbye to her son Hermes, 8, and daughter Helena, 6, soon after the judge's ruling at the Manhattan Supreme Court on Tuesday. The two children left with their paternal grandmother and headed to the airport.
Giersch, a German businessman, and Rutherford divorced in December 2008 after more than two years of marriage. The two have been fighting for custody of the children ever since.
Rutherford wanted to keep her children in the U.S., but the children moved to Monaco in 2013 because Giersch had his American visa revoked. Rutherford said she has since visited Monaco approximately 70 times.
The international custody battle is further complicated by the fact that Rutherford divides her time between New York and Los Angeles. The actress said she would prefer to stay in Los Angeles so she could be near her parents and get more work, but she moved to New York as it was a shorter and less expensive flight from Monaco. In July, she unsuccessfully tried to convince a California judge to grant her custody.
Rutherford has claimed that her ex-husband has broken court orders in the past and prevented her from seeing her children; Giersch said Rutherford engaged in "child abduction" when she failed to return her children to Europe after a Monaco court ruled that she send her kids back by Aug. 7 after their summer stay with her, reports Us Weekly.
When paparazzi outside the courthouse asked Rutherford how she felt, she teared up and responded, "I think how any parent would feel if they lost their kids," per TMZ.
Thanks for reading CBS NEWS.
Create your free account or log in
for more features.