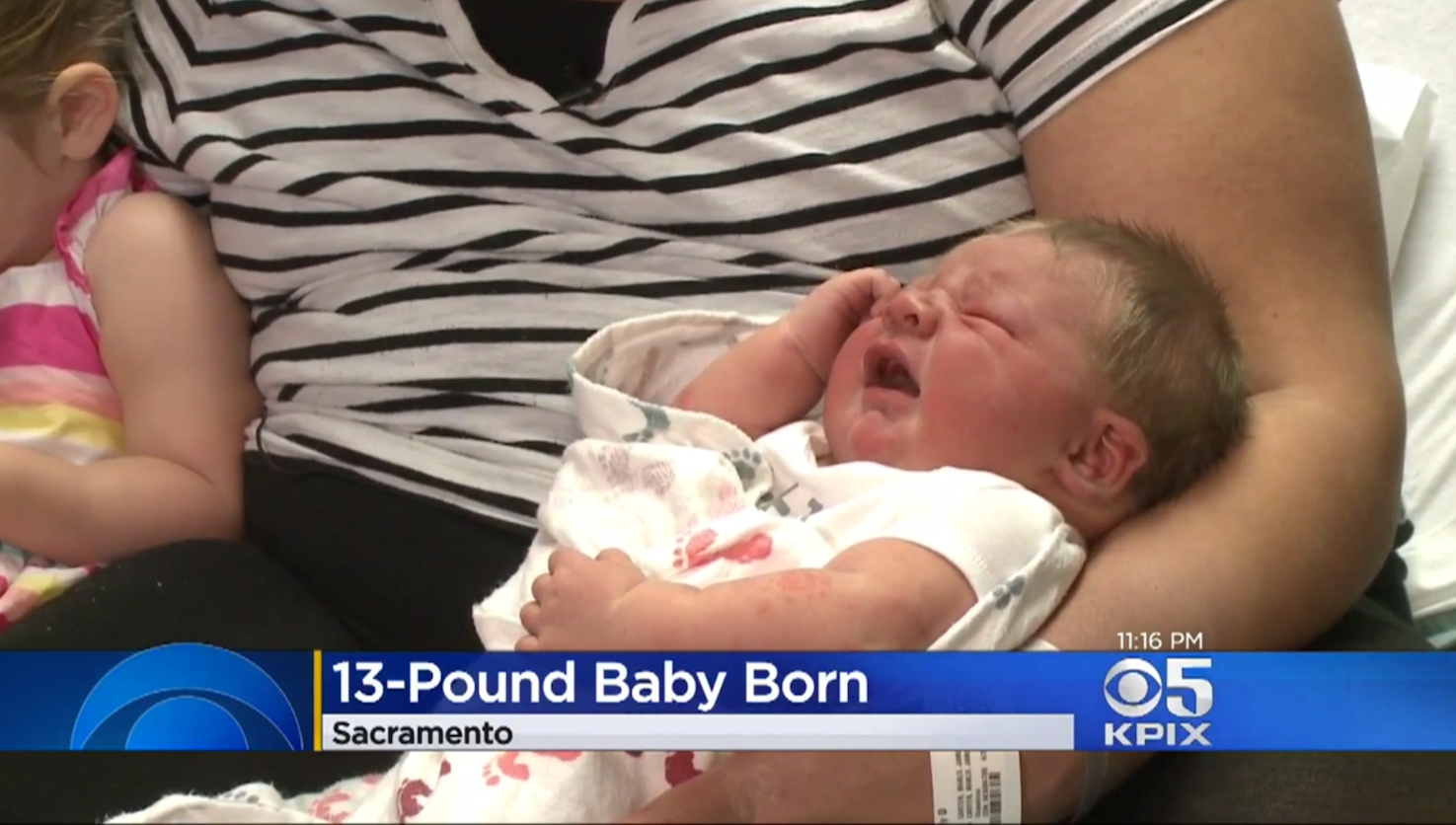 Mother gives birth to one of largest babies ever born in Northern Calif.
SACRAMENTO -- A newborn baby in Sacramento has made an impressive debut, weighing more than 13 pounds, CBS San Francisco reports.
Baby Valentino is one of the largest babies ever born in Northern California. He was born naturally at Sutter Davis Hospital on Friday, and despite his size, his mom said her labor was pretty quick, lasting a little more than 2 hours.
"When we put him on the scale and I saw the look on my sister-in-law's face and she said 13 pounds, 11 ounces, I was pretty shocked," said Kelly Corsetti.
Valentino joins his 17-month-old brother and two-and-a-half-year-old sister. Doctors said he is healthy and was ready to go home to Sacramento.
In January, an Australian mother gave birth to a 13-pound, 4-ounce baby at Mercy Hospital in Heidelberg, Victoria. He broke records down under and is believed to be the heaviest baby born in Victoria, 7 News reports.
The record for "heaviest birth" is currently held by Giantess Anna Bates, who gave birth to a boy weighing 22 pounds and measuring 28 inches in her home in Seville, Ohio, on January 19, 1879. The boy died just 11 hours later.
Thanks for reading CBS NEWS.
Create your free account or log in
for more features.