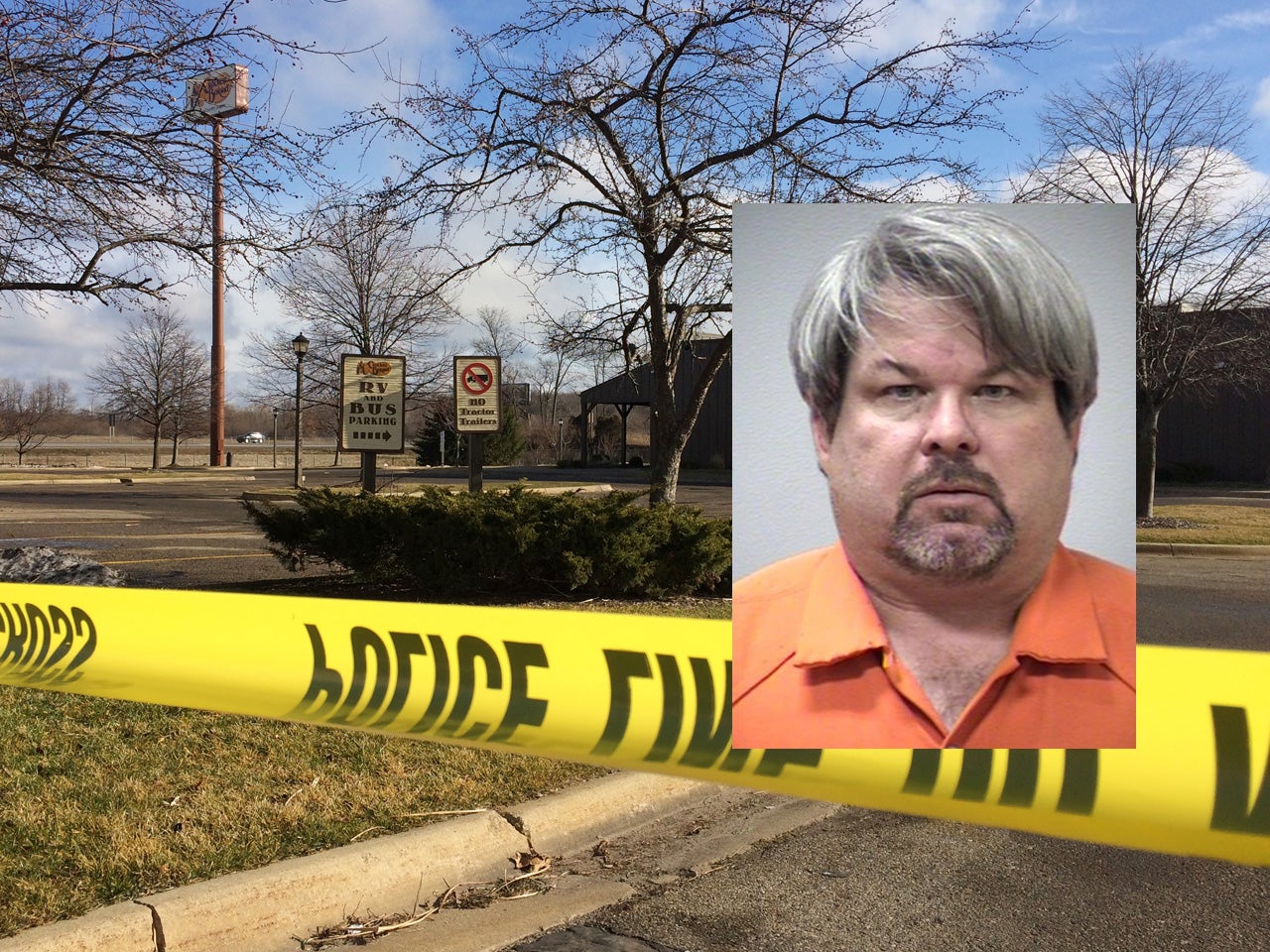 Uber riders recount behavior of alleged Kalamazoo shooter
Several hundred mourners gathered at a church Sunday night to pray for the victims of a shooting rampage in Kalamazoo by an Uber driver.
Jason Brian Dalton allegedly shot eight people Saturday night, killing six. He is expected to be arraigned Monday on murder charges, but his motive is still unknown.
Before Saturday, Dalton had no criminal history and passed an Uber background check. Investigators described the Uber driver as "unemotional," and said he may have picked up at least one client during the shooting spree, which lasted nearly five hours, reports CBS News correspondent Anna Werner.
The rampage began just before 6 o'clock Saturday night. According to Michigan state police, Dalton first shot a woman multiple times in the parking lot of a Kalamazoo townhouse complex. Then more than four hours later, investigators believe he gunned down a father and son at a car dealership eight miles away.
Less than 20 minutes later, police say Dalton shot five more people in a Cracker Barrel parking lot, killing four women and critically injuring a 14-year-old girl. At 12:30 on Sunday morning, police said the 45-year-old father of two was pulled over and arrested, after leaving a downtown Kalamazoo bar parking lot. Authorities found a gun in his car. Authorities believe he chose his victims at random.
"Our common denominator here is him. I don't have connections between him and any of the victims.," said Kalamazoo County's prosecuting attorney Jeff Getting. "These were very matter-of-fact killings. They weren't rushed, they weren't hurried."
Surveillance footage from the Seelye Ford Kia dealership and Cracker Barrel helped Kalamazoo authorities quickly identify the suspect.
"My buddy Scott actually said to him, 'This isn't the HHR, you aren't the guy, are ya?' and he kinda just said no," said Mark Dunton, an Uber passenger.
Dunton and two of his friends said they may have been Dalton's last customers Saturday night.
"It's crazy to think that someone could have gone out and just done all these horrible things and came to work straight-faced -- like he's just coming to work doing his job and just didn't say much at all," Dunton said.
Dalton allegedly drove other customers that night after the shootings, including a couple who wished to remain anonymous.
"And I halfheartedly joked at him and said... 'You're not the shooter are you?' And he said 'No... and I said 'Are you sure?' And he said 'No, I'm just really tired,'" a man said. "He had a weapon in the car that he had just killed people with," his partner said.
In a statement Sunday, Uber said they're "heartbroken" and that they've "reached out to the police to help with their investigation..."
Mya Hoke was a classmate of 17-year-old Tyler Smith, a high school senior who died alongside his father at the car dealership.
"Just a really good person," Hoke said at the vigil. "It's just really heartbreaking. It definitely brings our community together but it will be a long time before we move on."
Thanks for reading CBS NEWS.
Create your free account or log in
for more features.