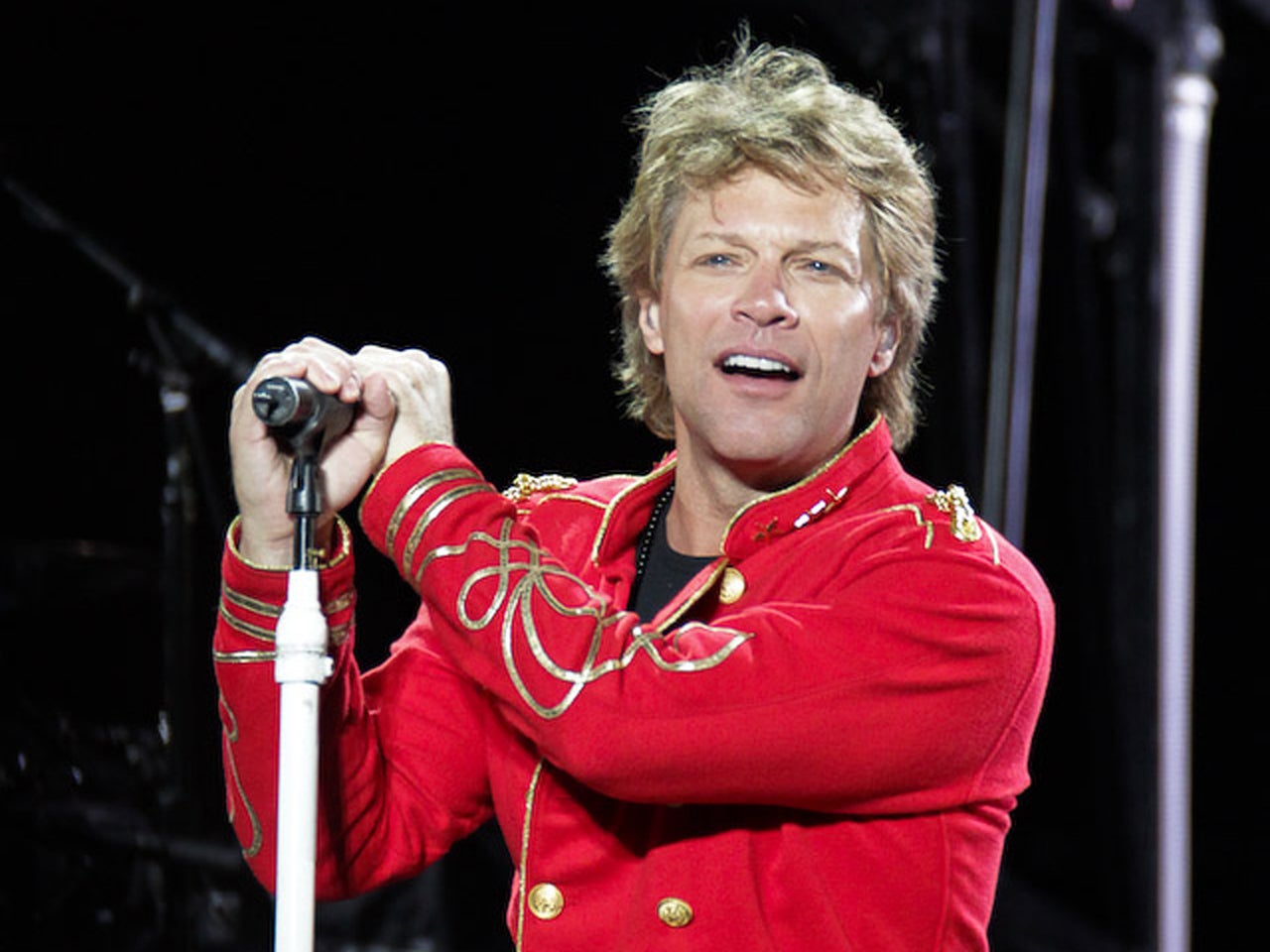 Jon Bon Jovi on daughter: "We'll get through it"
Jon Bon Jovi is speaking up for the first time about his daughter's recent troubles.
Stephanie Bongiovi, 19, was found unresponsive by medics after she apparently overdosed on heroin in a Hamilton College dorm last week in upstate New York. She was reportedly unresponsive and was taken to a nearby hospital to recover.
"This tragedy was something that I had to face, too, so we'll get through it," Bon Jovi told Los Angeles' Fox 11. "And people's warm wishes for my family and I have been really reassuring. So, we're good."
The New Jersey rocker added, "What I do for a living seems glitzy and glamorous, but if you don't take it too seriously it's a great way to make a living. And then life goes on. Things happen."
Charges against the singer's daughter have since been dropped.
Bon Jovi, 50, is on the bill to perform at a New York City concert to benefit Hamilton College on Dec. 5. He's also slated to perform at the upcoming "12-12-12" concert at New York's Madison Square Garden.
Bon Jovi recently joined the advisory board of the Hurricane Sandy New Jersey Relief Fund.
Bon Jovi has four children with his wife, Dorothea Hurley.
Los Angeles Local News, Weather, and Traffic
Thanks for reading CBS NEWS.
Create your free account or log in
for more features.