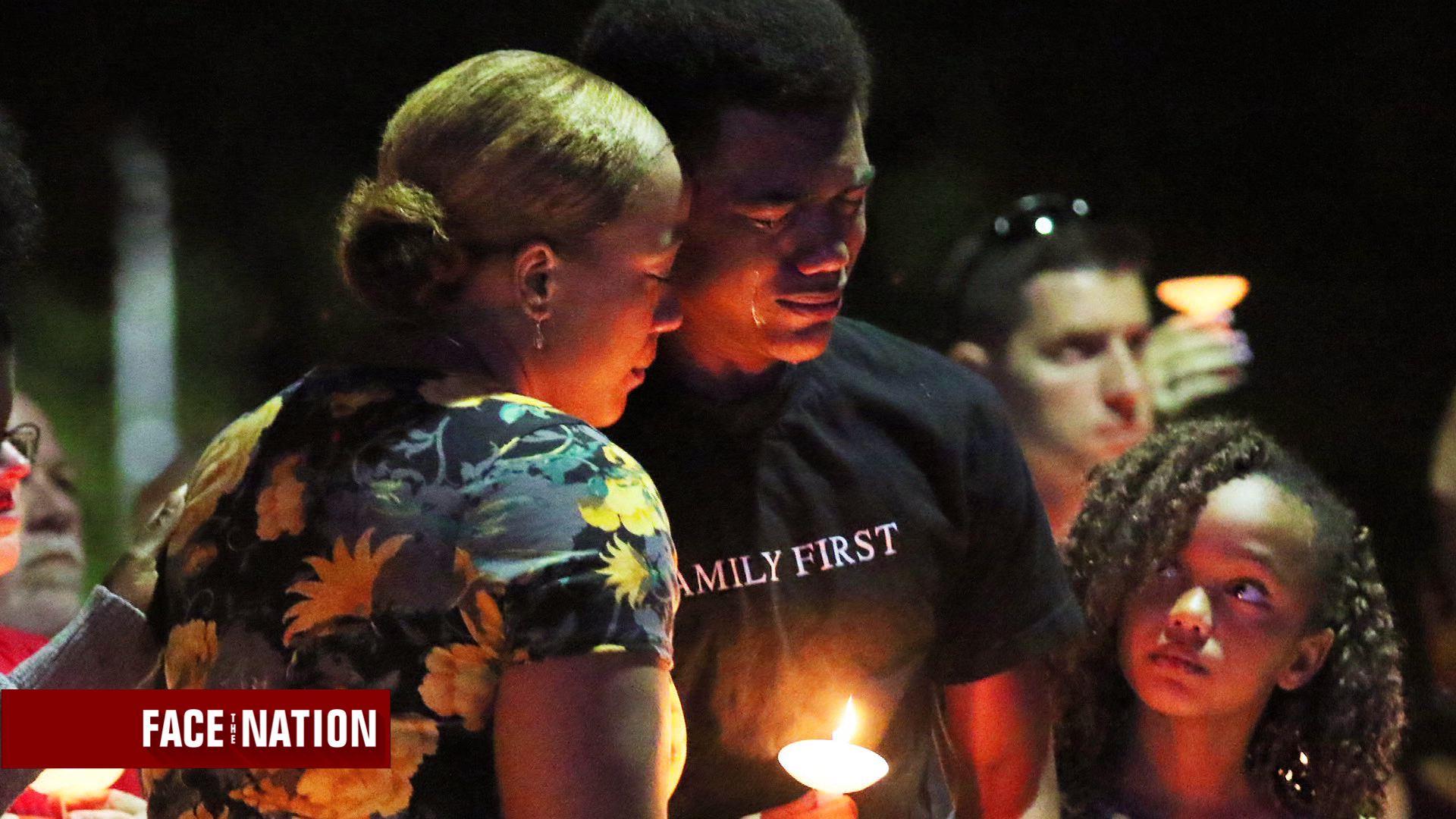 John's Notebook: Humanity and bravery in the wake of tragedy
After a tragedy like the shooting in Las Vegas, so much of our focus stays on the killer -- especially since we don't know the motive.
This keeps the trauma fresh and has the perverse effect of keeping the inhuman act before our eyes at just the time when reminders of our humanity is what we need -- whether we were directly affected by the shooting or not.
So let's stare for a moment at some of the acts of selflessness, humanity and bravery in Las Vegas.
Marine veteran Taylor Winston took a stranger's truck, drove victims to the hospital and returned to the shooting to do it again. Jonathan Smith led more than two dozen people to safety and was then saved by Tom McGrath an off-duty officer who stopped Smith's bleeding when Smith was shot. Firefighter Steve Keys, was shot in the chest and wounded while performing CPR on another victim. Jack Beaton died shielding his wife of 23 years on their anniversary.
Some of these people dedicated their lives to helping others all the time -- in the military or as first responders -- or as volunteers. Others simply had the human instinct. Tragedy called it out, but it was there before.
We are surrounded by people who cultivate selflessness and generosity every day. And we can all honor the sense of common humanity we feel in the wake of this tragedy by kindling a similar spirit ourselves in our daily lives.
After a tragedy we light candles to those who have died. But we can also carry a light into the world as well, as a tribute to those who no longer can.
We'll be back in a moment.
Thanks for reading CBS NEWS.
Create your free account or log in
for more features.