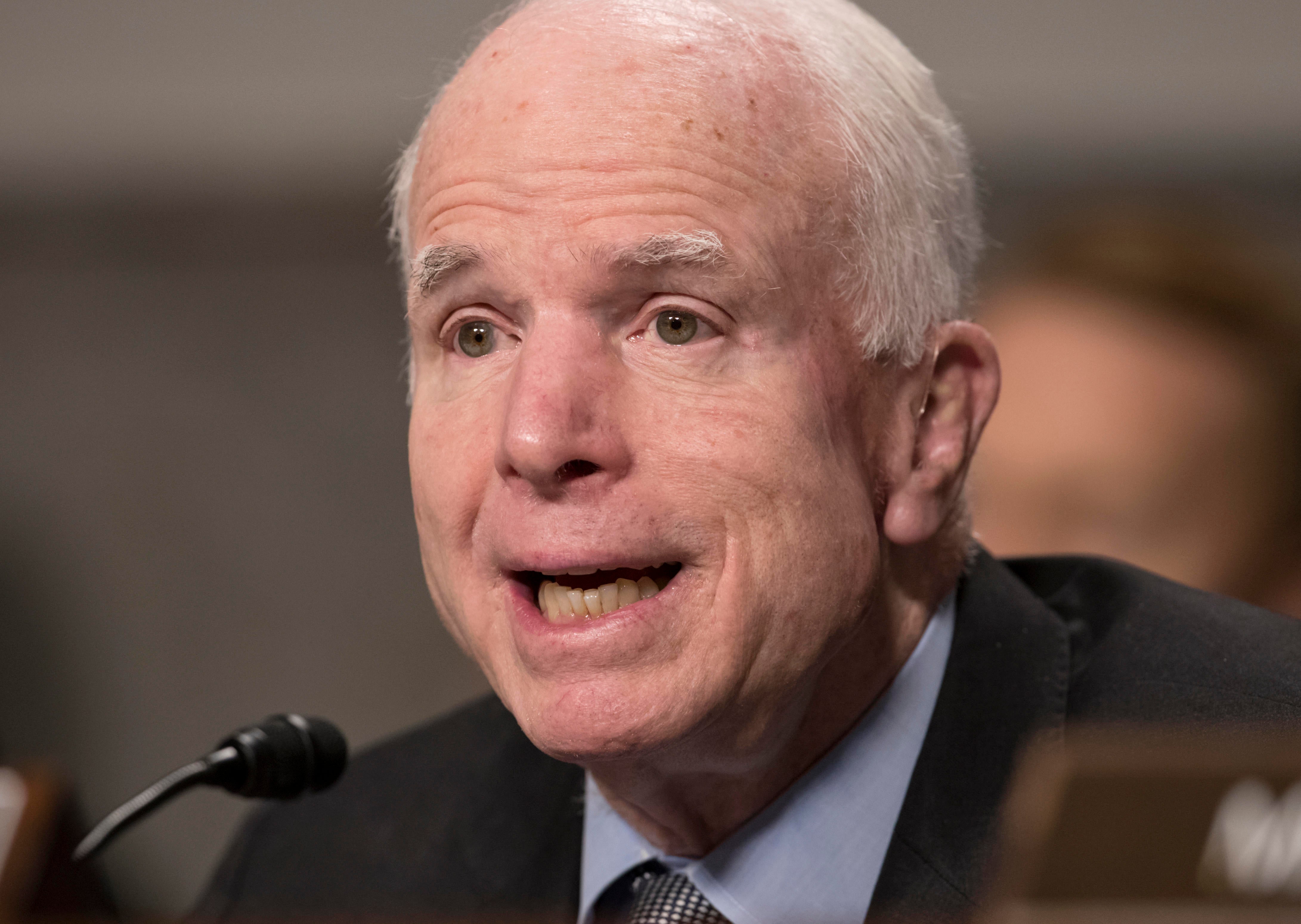 Report: Sen. McCain says U.S. leadership was better under Obama
Sen. John McCain of Arizona has said that U.S. leadership was better under President Barack Obama than his successor, President Trump, The Guardian reported Sunday.
The Republican leader, who has never shied away from criticizing Mr. Trump, was responding to a question asking if America's stance on the global stage was better during the Obama administration.
"As far as American leadership is concerned, yes," McCain responded.
McCain, the chairman on the Senate Armed Services Committee, lost to Obama in the 2008 presidential election and was highly critical of his administration's foreign policy agenda.
The U.K. newspaper described the 80-year-old senator as "visibly irked" when he was asked about Mr. Trump's tweets criticizing London Mayor Sadiq Khan, which came shortly after a terror attack that left eight dead and dozens injured.
"What do you think the message is? The message is that America doesn't want to lead," McCain said. "They are not sure of American leadership, whether it be in Siberia or whether it be in Antarctica."
In his tweets aimed at London's mayor, Mr. Trump said that Khan offered a "pathetic excuse" and "had to think fast on his 'no reason to be alarmed' statement." But the president mischaracterized Kahn's statement as he was referring to the city's increased police presence -- not about the terror attack itself.
In an interview with CBS News' "Face the Nation," Republican Sen. Lindsey Graham said the president's tweets have done more harm than good.
"There's a lynch mob mentality about the Trump administration in the press, but these tweets that he does feeds that lynch mob," Graham said. "You're your own worst enemy here, Mr. President. Knock it off."
Thanks for reading CBS NEWS.
Create your free account or log in
for more features.