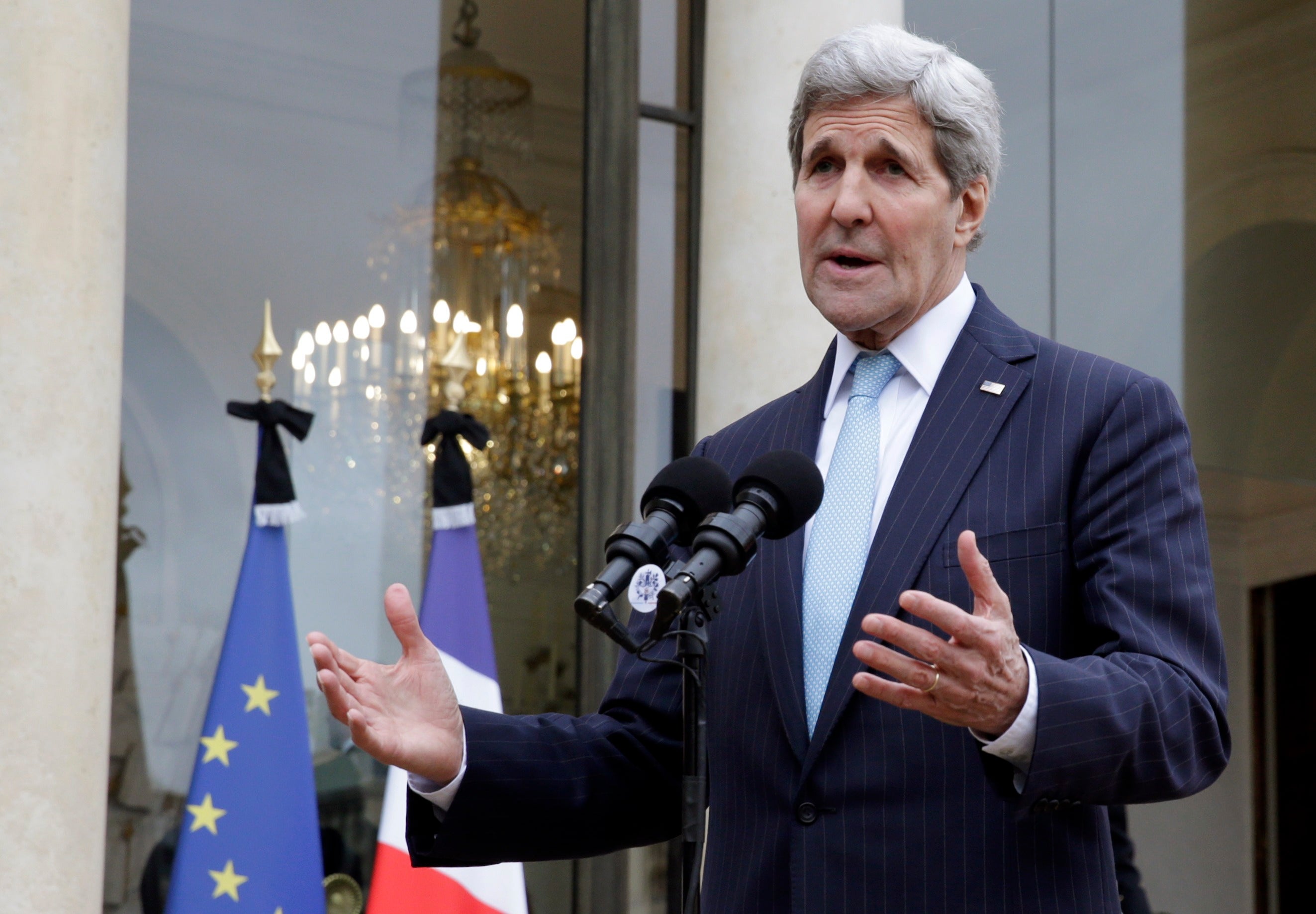 John Kerry: "Rationale" for Charlie Hebdo attack more understandable
Secretary of State John Kerry on Tuesday suggested that the "rationale" for the terrorist attack against the satirical French publication Charlie Hebdo, which left 12 people dead in January, is more understandable than any rationale for last week's attacks in Paris.
"There's something different about what happened from Charlie Hebdo, and I think everybody would feel that," he said in remarks at the U.S. Embassy in Paris. "There was a sort of particularized focus and perhaps even a legitimacy in terms of - not a legitimacy, but a rationale that you could attach yourself to somehow and say, 'Okay, they're really angry because of this and that.' This Friday was absolutely indiscriminate."
Charlie Hebdo has continued to print its satirical, at times offensive, cartoons. Following Friday's attacks, it published a cartoon of a bullet-riddled Frenchman drinking, with the caption "They have guns. Screw them. We have champagne."
Kerry arrived in Paris Monday following the G20 Summit in Turkey. He is the first senior official from the Obama administration to visit since Friday's attacks. On Tuesday, he met with French President Francois Hollande at the Elysee Palace.
Later Tuesday evening, State Department Spokesperson John Kirby sought to clarify Kerry's remarks:
Thanks for reading CBS NEWS.
Create your free account or log in
for more features.