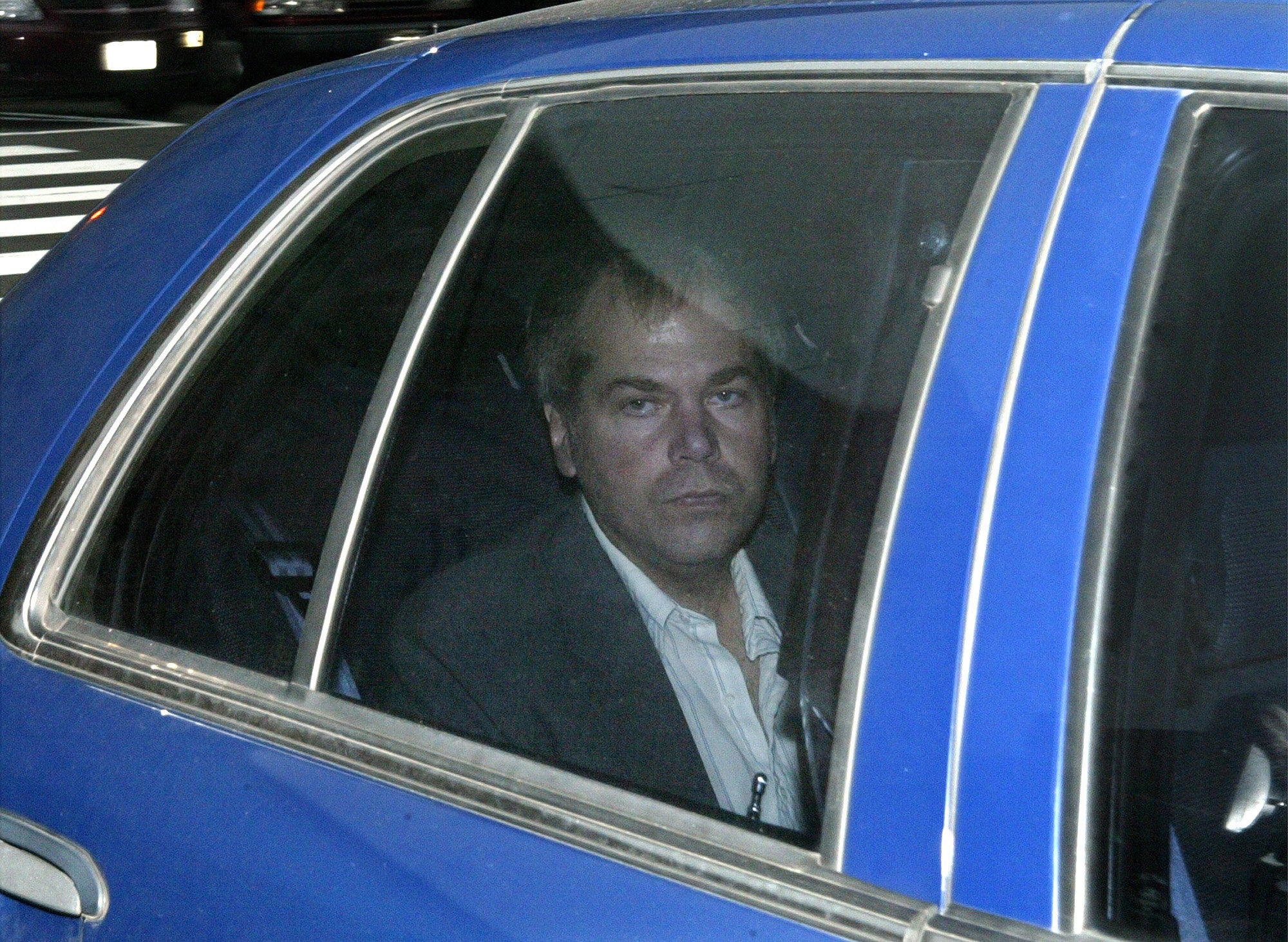 Reagan shooter John Hinckley Jr. released to home stay
A federal judge has granted John Hinckley, Jr., the man who shot President Ronald Reagan in 1981, full-time release from St. Elizabeth's Hospital in Washington, D.C., where he has been in treatment since the shooting.
Judge Paul L. Friedman delivered the ruling Wednesday, granting Hinckley, now 61 years old, full time convalescent leave to begin no sooner than Aug. 5.
CBS News' Paula Reid reports that St. Elizabeth's Hospital has a constitutional obligation to transition patients to outpatient care when they are ready. This case is not about the merits of whether an individual should be able to shoot four people, including a sitting U.S. president, and then be able to spend the last third of his life a free man. The hospital believes he is ready for this next step to independent living and is required by law to advocate for his release.
Numerous people connected to Reagan and the shooting criticized the decision to release Hinckley.
Reagan's daughter Patti Davis said in a lengthy statement on her website that she will "forever be haunted" by the day her father almost died in 1981.
Davis said she believes in forgiveness. But she says forgiving someone doesn't mean letting them "loose in Virginia to pursue whatever dark agendas they may still hold dear."
Davis also said she's not surprised by the decision, but that her "heart is sickened."
The Ronald Reagan Presidential Foundation and Institute issued saying it "strongly opposes" the release if Hinckley, adding: "Contrary to the judge's decision, we believe John Hinckley is still a threat to others and we strongly oppose his release."
Doctors responsible for treating Hinckley urged last year to grant him a form of permanent leave from the psychiatric facility.
The last hearing in this case was more than a year ago and the government pushed for strict conditions for his release as he goes to live with his 90-year-old mother in Williamsburg, Virginia. The court has ordered him not to speak to the media - a consistent condition of his release even on short-term trips to visit his mom.
He's already been spending 17 days per month at his mother's home since federal judge Paul Friedman granted him partial leave from the hospital in 2013.
In a statement on Wednesday, Hinckley's lawyer, Barry Wm. Levine, said his client "no longer poses a threat or danger to himself or others."
"Mr. Hinckley recognizes that what he did was horrific," Levine said. "But it's crucial to understand that what he did was not an act of evil. It was an act caused by mental illness, an illness from which he no longer suffers. He is profoundly sorry for what he did 35 years ago and he wishes he could take back that day, but he can't. And he has lived for decades recognizing the pain he caused his victims, their families, and the nation."
CBS News' Reid reports the conditions of Hinckley's release are incredibly detailed and strict, which is a big win for the U.S. government. While the requirements focus mostly on continued mental health treatment, Hinckley's lawyer had been arguing for minimal conditions to make it less likely he will be found in non-compliance.
Some of the conditions include:
He must carry a GPS enabled phone whenever he is away from his mother's home, but no tracking devices need to be installed in his cars. He must notify his treatment team before going to any private residences.
He must travel to D.C. once a month for mental health treatment. His must provide detailed information about his travel to D.C. including his specific route and time of departure, but he can travel by himself. If he is delayed by more than 30 minutes, he needs to notify his treatment team.
He must have weekly phone calls with his health care professionals as well as individual and group therapy in Williamsburg. He also does monthly music therapy sessions. He has expressed an interest in recording an album.
He is expected to find a volunteer position or a job which must be approved by his mental health team.
He cannot speak with media. Any media contact by him or his family will constitute a violation of his release.
No drugs, no weapons.
No contact with the family members of his victims, which include the Reagan family, Brady family, Thomas Delahanty or Timothy McCarthy.
He cannot travel to areas where current or former presidents, Congress or senior executives or "United States Secret Service protectees" are found.
He can use the internet but cannot Google himself, research weapons, porn, or his victims.
He may not set-up any social media accounts without unanimous permission from his treatment team.
He must live with his mother in Williamsburg for the first-year of his full-time release and after that, following an assessment by his team, he may reside alone or with roommates within a 30 mile radius of Williamsburg.
In addition to these conditions, the judge also issued a 103-page opinion
On March 30, 1981, Hinckley opened fire outside a Washington, D.C. hotel as then-President Reagan was exiting the building after a speech. One of the bullets punctured the president's lung and barely missed his heart. Another left then-White House press secretary James Brady paralyzed from the waist down.
After Brady died in 2014, the coroner ruled his death a homicide, blaming it on injuries he sustained during the shooting. No additional charges were pursued against Hinckley.
In a letter the would-be assassin sent before the shooting, Hinckley confessed his bizarre motive to Jodie Foster, whom he'd been stalking for months.
"The reason I'm going ahead with this attempt now is because I cannot wait any longer to impress you," he wrote. "This letter is being written only an hour before I leave for the Hilton Hotel. Jodie, I'm asking you to please look into your heart and at least give the chance, with this historical deed, to gain your love and respect."
Hinckley was found not guilty by reason of insanity.
His assassination attempt - and the outcome of his trial - sparked a visceral sense of outrage among the American public.
"There was a lot of shock, there was anger," recalled Julian Zelizer, a presidential historian at Princeton University, to CBS News' Jake Miller in 2015. "Reagan himself talked about how the law was too easy on criminals and this played right into that. There were many people who were skeptical that insanity was a legitimate defense after an assassination attempt on the American president. ... I think the popular assumption is if you try to assassinate the president - and actually shoot the president - you're gonna be in jail for life."
The progression of Hinckley's case, though, has been roughly comparable to the experience of others who have committed similar -- but less infamous -- acts.
"In terms of the management of insanity acquittees, generally, it is common to have this very carefully titrated doses of liberty approach, with gradual doses of freedom and a fairly tight monitoring system," explained University of Virginia law professor Richard Bonnie, who specializes in mental health and criminal law. "That is the model."
Hinckley has enjoyed some degree of freedom and socializing since he started his 17-day stays in Williamsburg, where he's been spotted at book stores and movie theaters. When his leave was last expanded in 2013, the judge issued a 29-point order that laid out the terms of his partial release. It specified when he was allowed to leave his mother's home for a drive or a walk, it urged him to take music therapy classes and volunteer at a local hospital, and it required him to check in regularly with his doctors and take his medication.
Thanks for reading CBS NEWS.
Create your free account or log in
for more features.