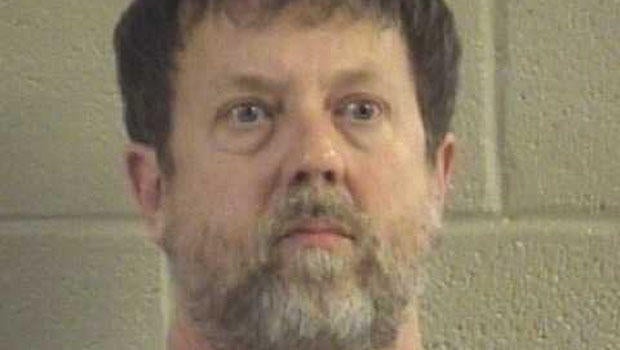 Cops: Teacher in custody after barricading self in classroom with gun, firing shot
DALTON, Ga. -- A teacher is in custody after police say he barricaded himself inside a classroom at a high school in northwest Georgia Wednesday and fired a shot.
The situation at Dalton High School in Dalton began around 11:30 a.m. when the social studies teacher, identified by police as Jesse Randal Davidson, 53, blocked students from entering his class, school principal Steve Bartoo told reporters.
Bartoo said he and an assistant principal helped get the students into another classroom before Bartoo tried to make contact with Davidson by knocking on the door. He said Davidson slammed the door and yelled for him to go away while making "nonsensical noises."
Bartoo said he called the school resource officer, who was at a middle school campus, and explained that Davidson wasn't allowing students into his classroom and "wasn't making any sense." He asked the school resource officer to return to campus.
Bartoo said he tried to unlock the door and Davidson then again slammed it, saying, "Don't come in here, I have a gun."
Bartoo said he immediately ordered the school to go into "threat lockdown," and shortly after that he said he heard a gunshot.
Dalton police quickly responded and the school resource officer was able to persuade Davidson to leave the room peacefully, Davidson assistant chief Cliff Cason said. He said the shot that Davidson fired went out a window, calling it a "very egregious act."
No one was struck by gunfire and no other shots were fired during the incident, Cason said. One student apparently sustained an ankle injury while running inside the school during the evacuation, police say.
Bartoo said Davidson had been employed by the school since 2004 and described him as a good teacher. He said there was no indication he was troubled or unfit for the position.
"It's certainly shocking to me that one of the staff members pulled out a gun in a classroom and fired it," Bartoo said.
Davidson is also the play by play voice of the Dalton football team, police said in a tweet.
Police tell CBS News Davidson had a snub-nose 38 revolver handgun. Davidson has been charged with aggravated assault, carrying a weapon to school, terroristic threats, reckless conduct, possession of gun during a crime and disrupting public schools, police say.
Responding to a reporter's question, Cason said that a judge may request a mental health evaluation for Davidson, but authorities didn't have any indication of what might have caused the incident.
Thanks for reading CBS NEWS.
Create your free account or log in
for more features.