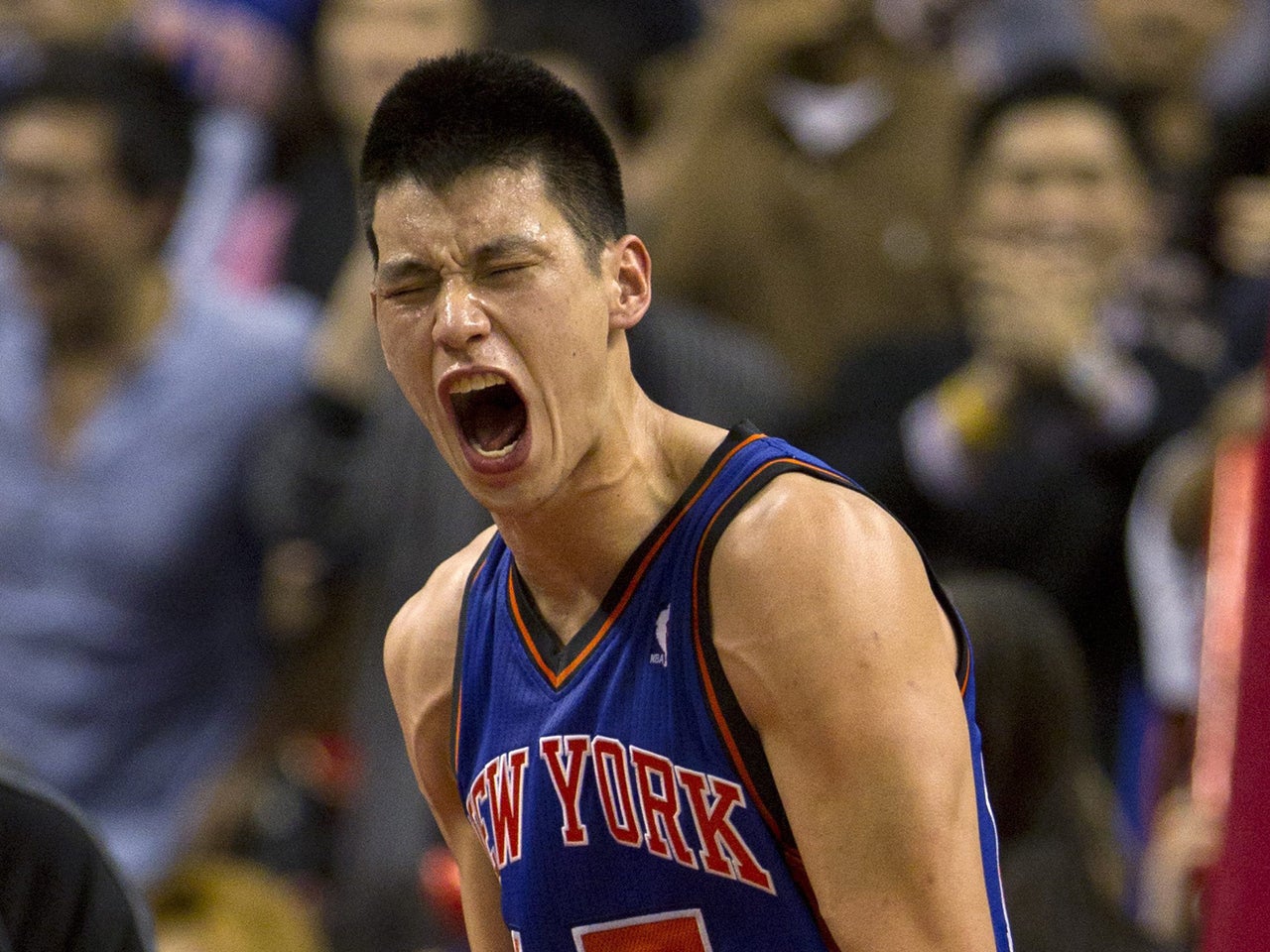 Jeremy Lin: New York Knicks' Cinderella story
Basketball sensation Jeremy Lin hit a 3-pointer with less than one second to play, leading his New York Knicks over the Toronto Raptors 90-87 Tuesday night.
Lin scored 27 points and dished out 11 assists as the Knicks have now won six games in a row. A full house watched the once overlooked, now overnight star continue to set the sports world ablaze.
PHOTOS: Jeremy Lin: NBA sensation
For those living on another planet the last 10 days, Lin is the 6-3, 200 pound point guard for the New York Knicks - an Asian-American by way of Harvard.
Until late last week, he was parked at the end of the Knicks bench and lived on the couch at his brother's apartment in Manhattan's Lower East Side.
But with his team struggling, the undrafted, largely unwanted Lin got a shot to play. He promptly went on a transcendent tear averaging 27 points and 9 assists over a six-game stretch and ended up on this week's cover of Sports Illustrated.
Video: Absolute Linsanity
Will Knicks stars struggle alongside Lin?
Floyd Mayweather takes swipe at Jeremy Lin
That's just the start. A Lin autograph on Ebay, once $29 now goes for $1,500 plus. According to Forbes, Lin is now the fastest growing athletic brand - $14 million and climbing.
Lin replied, "No," when asked if he could believe this was happening to him at a recent press conference.
Lin grew up in Northern California, the son of engineers born in Taiwan. Despite leading his team to a state championship in high school was shunned by top college programs. So he enrolled at Harvard, and led the Crimson in scoring his senior year, only to be ignored again come NBA draft day.
Cut by two NBA teams he was on the verge of being released in New York when head coach Mike D'Antoni made a desperate move - one that's since turned Madison Square Garden into the theatre of the absurd.
"You just watch him," D'Antoni said, "you're in awe."
The 23-year-old has arrived at the perfect time: into a post Super Bowl void and a social media world captivated by his unlikely rise. His last name, Lin, has become an open invitation to incredible, joyful, plays on words: Thril-lin, Lin-sanity, Lin-sational, and Lin-credible.
Reacting to the play on words, Friday Lin said, "I didn't know that you could turn Lin into so many things."
There's no telling how long this show will last, how long a poster boy for underdogs of every age and race will shine. But for now...quite frankly...it is a beautiful "Lin" to see.
CBS Sports Analyst James Brown, who also played basketball at Harvard, said, "..the kid's got game. He can play."
"If you peel back the layers, the guy is an excellent story," Brown added. "He's got all the requisite skills to do well on the basketball floor. But hard work and perseverance are at the core here in terms of what he's taken advantage of. Here's a guy who's labored, being ready at the right time and he's capitalized on it fully."
Thanks for reading CBS NEWS.
Create your free account or log in
for more features.