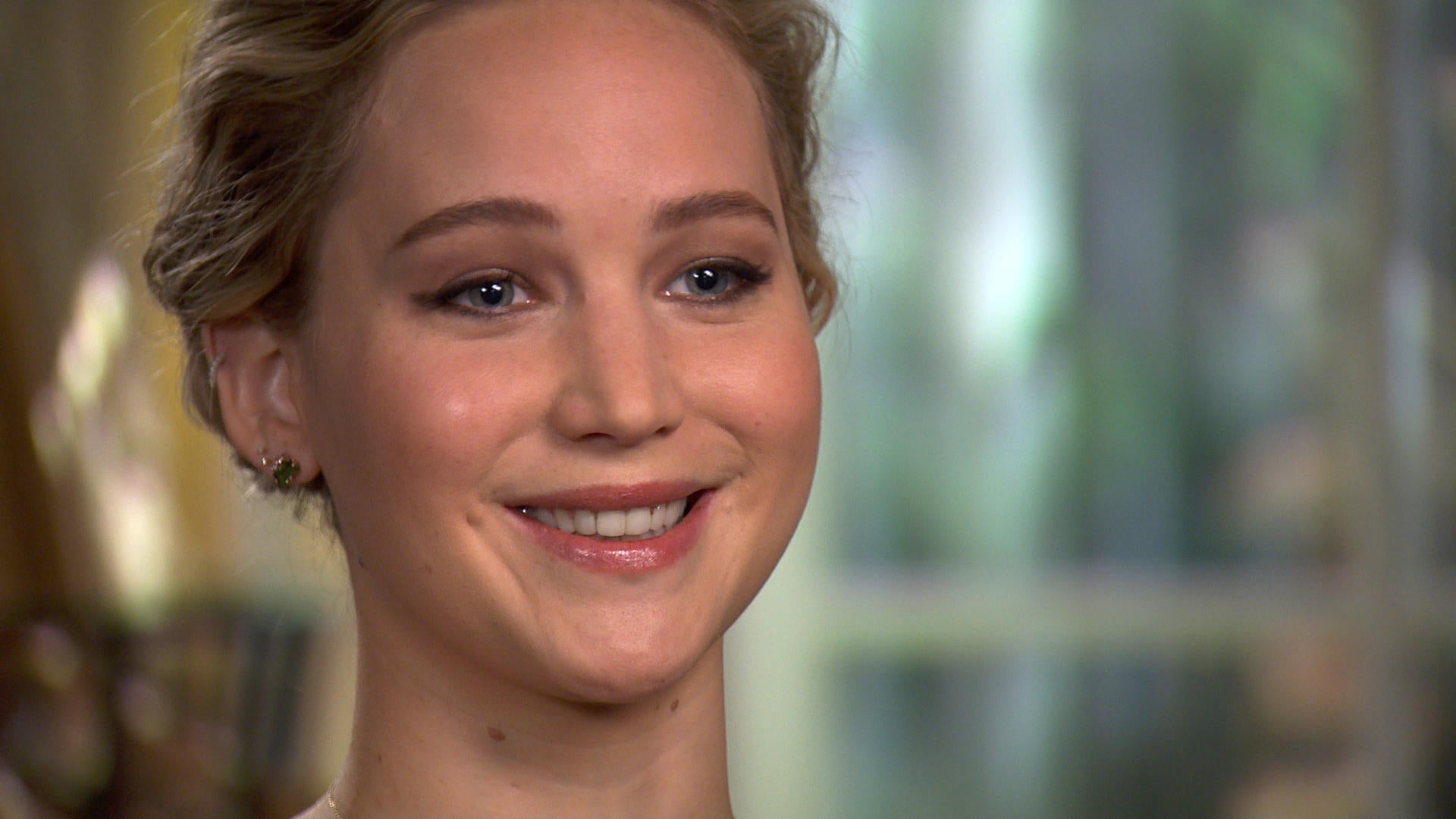 Jennifer Lawrence, before she was famous
At just 27 years old, Jennifer Lawrence has already had the kind of Hollywood career that women twice her age aspire to. She's the youngest person ever to be nominated four times for an Academy Award (she won once, for Best Actress), and she's one of the most highly paid actresses in Hollywood.
But this week on 60 Minutes, Lawrence offers a confession—she dropped out of middle school. "I don't technically have a GED or a diploma," she tells correspondent Bill Whitaker in an excerpt from the broadcast in the video player above. "I am self-educated."
Lawrence says she doesn't regret leaving school to focus on an acting, which gave her confidence in a way that academics never did.
"I struggled through school," she says. "I never felt smart. And when I'm reading [a] script…I feel like I know exactly what it would look like if somebody felt that way. That was a whole part of my brain that I didn't even know existed, something that I could be confident in. And I didn't want to let that go."
Lawrence may not have made it to high school as a student, but her recent foray into political activism has brought her back to the classroom. Last month she found herself at Cleveland Heights High School as a guest speaker for Represent Us, a grass-roots organization that fights political corruption and bribery. Lawrence says she's taking some time off from acting to focus on activism.
Returning to a classroom as a speaker was a different experience for the actress, who went on to tell 60 Minutes that she "felt stupid all during school."
"I just felt dumb…" she tells Whitaker in the clip above. "Especially in math, I just felt like I would look around, and everybody's getting it. I'm like, 'Am I the only one that's completely clueless?'"
It wasn't just the academics that challenged her. Lawrence also says she had a hard time fitting in and making friends in elementary school.
"And then, you know, eventually you're like, 'Oh, I'm willing to jump out of the back of a bus to make people laugh,'" she remembers. '"I guess that's my thing.'"
She says she felt more comfortable socially by middle school but admits her math skills never caught up.
"I still, to this day…have no idea how to leave tips," she says. "I one time left a 98% tip…because I was like, I don't know!"
Lawrence grew up in Louisville, Kentucky, where her father owned a construction company and her mother ran a summer camp. On the 60 Minutes broadcast, she tells Whitaker that as a hyperactive child, she frequently drove her parents crazy.
She recalls "lockouts," in which her parents locked her out of the house until they were ready to deal with her.
"I was a handful," she says. "And I got it. We never fought about it. I've always been very self-aware about my annoyingness."
In the clip above, Lawrence credits her two older brothers for toning down her irritating qualities.
"They were very instrumental into making me not as annoying as I would naturally be," she says.
She also reveals the nickname her brothers gave her in adolescence: Nitro.
"Nitro is just because I was so hyper," she explains, laughing. "I was like nitroglycerin. Nitro was the most consistent one, and that still pops up in my adult life, Nitro."
Lawrence's brothers were also helpful in looking out for her when she dropped out of middle school and moved to New York City at 14 years old.
Well, sort of.
"I remember when my parents left, and my brother, who was 18—and neither of us have, like, really left Kentucky—my parents left the really crappy hotel room we were staying in, and they shut the door, and my brother just goes, 'We're gonna die,'" Lawrence recalls while laughing in the clip above. "And it's honestly a miracle we didn't."
She says her dad knew she was serious about acting when he saw the living conditions of her apartment, which she says was infested with rats.
"Once you live with rats, it stays with you for the rest of your life," she says. "I hear like, anything, any sound, and I'm like, 'It's a rat!'"
On the broadcast, Lawrence takes Whitaker fishing, a pastime she says she's always found relaxing. While filming, she accidentally stabbed herself with a worm threader, which brought the conversation to the subject of tattoos. In the clip above, Whitaker asks if she has any.
"I should just say no," she jokes before explaining a barely visible, scar-colored tattoo on her right hand, which reads H2O.
At least it was supposed to.
"It was supposed to remind me to drink more water," she explains. "I didn't Google H2O. I'm a middle school dropout. So it says H-squared-O. So I have 'I'm an idiot' tattooed on my hand forever."
Lawrence says that her friends were getting tattoos at the same time, and she didn't want to feel left out. Whitaker counters that it's so faint, she can get away with it. She agrees: "Nobody has to know."
The videos above were edited by Sarah Shafer Prediger.
Photo courtesy of Bruce Weber

Thanks for reading CBS NEWS.
Create your free account or log in
for more features.