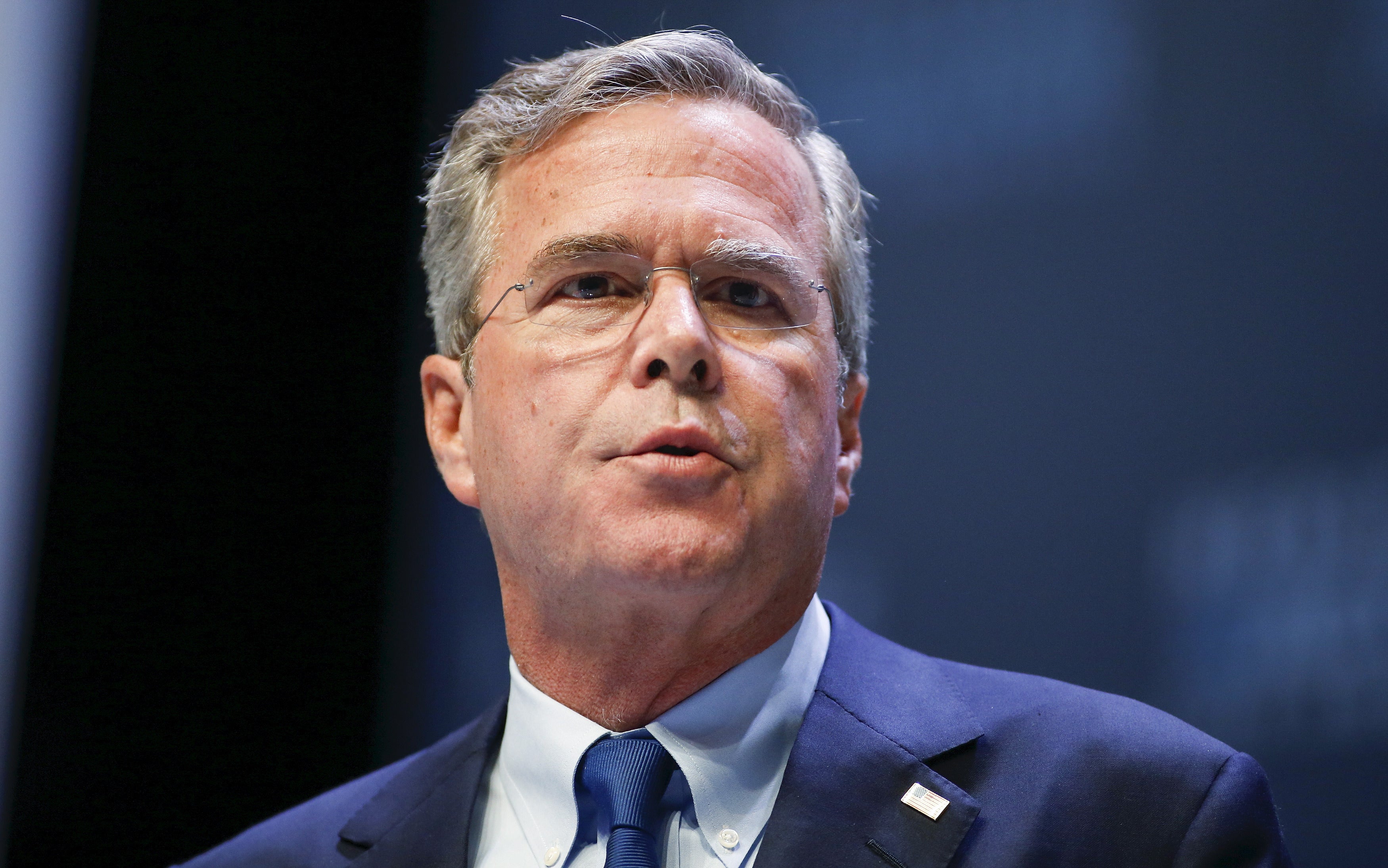 Jeb Bush heckled by protesters in Houston
HOUSTON - As Jeb Bush expanded on his support for a path to citizenship for some immigrants, immigration protesters cut him off with chants of "No hope without our vote!"
Bush tried to make himself heard over the protesters, so that he could talk about his support for the children of undocumented immigrants, known as "DREAMers." He told the audience at the Hispanic Chamber of Commerce, "I believe that Dream Act kids should have a path to citizenship...I've been consistently for it and I'll continue to be consistently for it irrespective of what the political ramifications of that are."
But Bush, like most of the Republican presidential field, does favor securing the border before taking action on the millions of undocumented immigrants currently in the U.S.
The Associated Press reported that the Texas Organizing Project planned the protests that disrupted Bush's speech. The group's communications director, Mary Moreno, told the AP that protesters wanted to call attention to "the hostile atmosphere being created by the GOP field of presidential candidates," and she said the Republican candidates wanted to "militarize the border" when there are already thousands of border patrol agents on the southern border.
Several times during his speech Bush also went after Republican frontrunner Donald Trump. "My wife is an American by choice," Bush told the audience. He emphatically defended his wife, who was born in Mexico, declaring, "My wife is American just as many people in this room are, and the notion that somehow she's not, is laughable."
At the Republican presidential debate last week, Bush had tried but failed to get Trump to apologize to his wife for a tweet which read, "If my wife were from Mexico, I think I would have a soft spot for people from Mexico."
The Associated Press contributed to this report
Thanks for reading CBS NEWS.
Create your free account or log in
for more features.