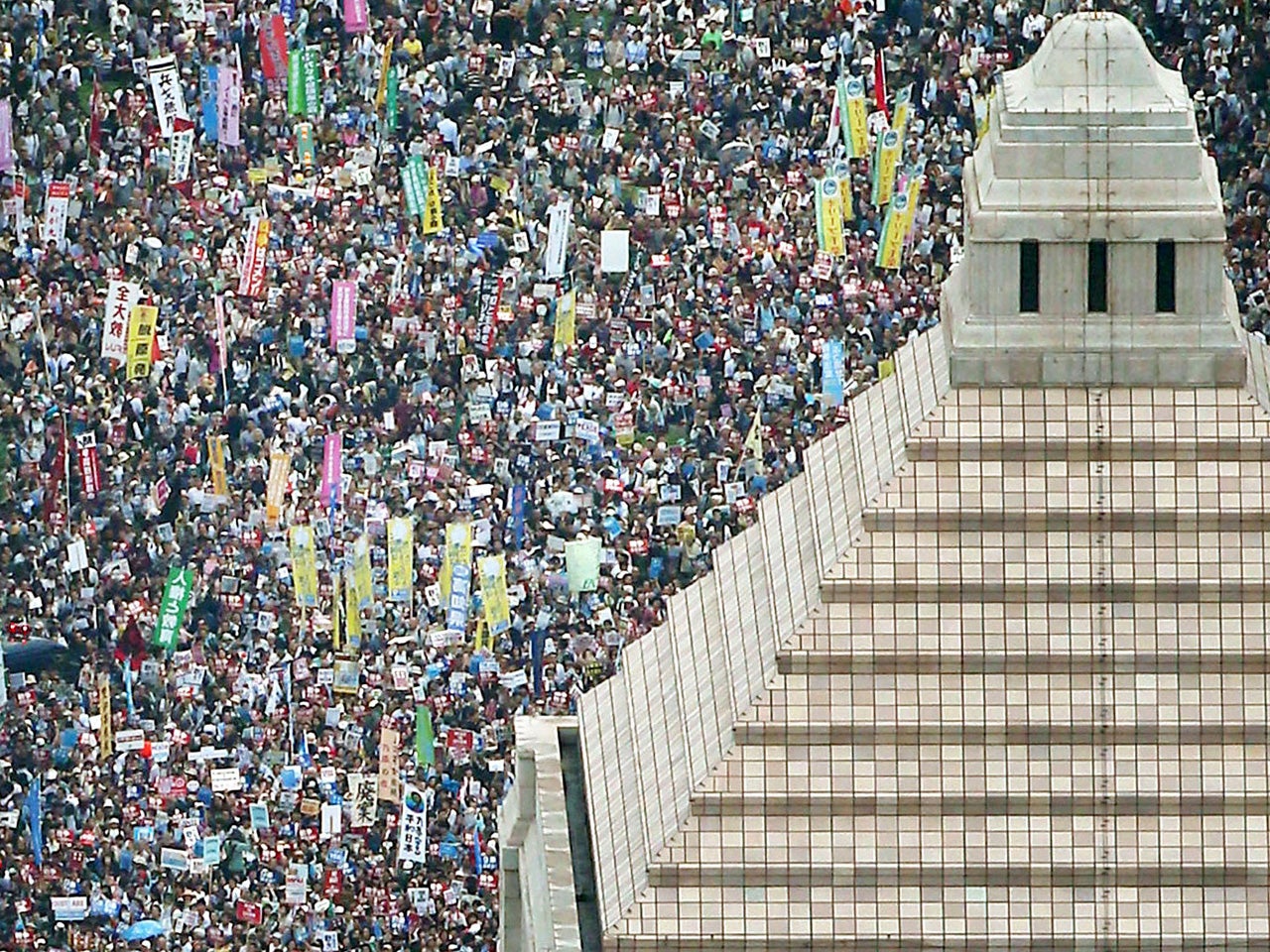 Japan's plan for combat troops sees mass opposition
TOKYO - Tens of thousands of protesters rallied outside Japan's parliament Sunday to oppose security legislation in one of this summer's biggest protests ahead of its anticipated passage next month.
"No to war legislation!" ''Scrap the bills now!" and "Abe, quit!" they chanted during the demonstration in the government district in Tokyo, filling the street outside the front gate of the parliament, or Diet.
The demonstrators oppose legislation that would expand Japan's military role under a reinterpretation of the country's war-renouncing constitution.
In July, the more powerful lower house passed the bills that allows the Self Defense Force to engage in combat for the first time since World War II when allies come under attack even when Japan itself is not.
The upper house is currently debating the bills and is expected to pass them by late September, making it law.
The debate about Japan's troops began in earnest after a Japanese man was captured and eventually beheaded earlier this year by the Islamic State of Iraq and Syria (ISIS.)
After his election victory last year set him up to potentially be the longest-serving prime minister since World War II, Abe said changing the country's constitution, despite being unpopular, "is a challenge that we must take."
Gen Nakatani, Abe's defense minister, defended the potential move to engagement, according to the New York Times, by saying "Japan's security environment has changed."
The participation of students and young mothers have captured media attention in Japan where rallies used to be dominated by labor union members and graying leftist activists.
"In order to make the world a better place, where the life of even a single child is taken away, we must take action now or Japan will make a turn for the worse. That's why I came today," said Mami Tanaka, 35, who joined the rally with her husband and their three children.
Public polls showing the majority of people oppose the bills.
Thanks for reading CBS NEWS.
Create your free account or log in
for more features.