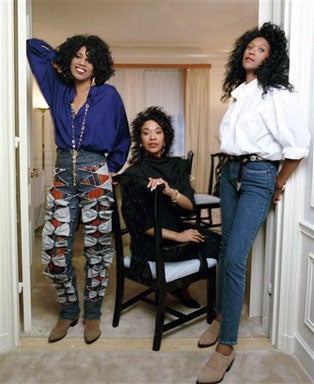 James Earl Ray Dead At 70
James Earl Ray, the petty criminal who confessed to assassinating Martin Luther King Jr., then recanted and spent decades seeking a trial, died April 23, 1998, of liver failure. He was 70.
Ray was pronounced dead at 11:36 a.m. EDT at Columbia Nashville Memorial Hospital, a statement from the Tennessee Department of Correction said.
Ray, who was serving a 99-year prison sentence for the 1968 slaying, suffered from kidney and liver failure and had been hospitalized repeatedly since late 1996.
Until his death, Ray argued his guilty plea had been coerced and fought in vain for a new trial. In this effort, Ray won the unlikely support of the King family, led by King's son Dexter Scott King, who came to believe Ray was not involved in the assassination plot.
Ray's lawyers maintained that he was a "patsy" who was set up to take the blame for King's murder by members of a much larger conspiracy. Ray said he bought the rifle in Birmingham and brought it to Memphis, under orders from a man he knew only as "Raoul."
Jack E. White wrote in the February 17, 1997, issue of Time magazine: "I've never understood how a bumbling petty crook like Ray could singlehandedly evade a police dragnet in Memphis, Tennessee, drive a conspicuous white Mustang all the way to Atlanta, then get out of the country and journey as far as Portugal before finally being apprehended in London. He had to have had help - if not with the killing itself, then surely with the getaway. It most likely came from white racist groups, not the FBI or CIA, as the more outlandish conspiracy theorists claim."
By pleading guilty in March 1969, Ray avoided the possibility of a conviction at trial and a death sentence. He then argued for years that he was coerced into making the plea.
His attempt to get a trial drew an unlikely coalition that included his family as well as King's family and other civil rights leaders who believe King was the victim of a murder conspiracy, not a lone man.
Shortly after Ray pleaded guilty, Coretta Scott King, the slain civil rights leader's wife, said there had been "many fingers which helped pull the trigger."
More recently, arguing for a trial, she said: "Even if no new light is shed on the facts concerning my husband's assassination, at least we and the nation can have the satisfaction of knowing that justice has run its course in this tragedy."
The Rev. Joseph Lowery, a co-founder of King's Southern Christian Leadership Conference, said he never believed Ray was smart enough to plan the assassination alone.
King was shot April 4, 1968, while standing on a second-floor balcony of the Lorraine Motel in Memphis. He was in town to lend support to striking sanitation workers.
The assassination touched off race riots in more than 100 cities and set off one of the biggest manhunts in U.S. history.
Ray, a fugitive from a Missouri prison whre he was serving time for robbery, was staying in a flophouse near the Lorraine at the time of the assassination. He had a lengthy criminal record, including armed robbery, burglary, forgery and unauthorized use of a motor vehicle.
He fled the city shortly after the shooting and was captured in London two months later.
When he pleaded guilty the following year, he agreed to a detailed description of how investigators said the crime happened.
Prosecutor Phil M. Canale Jr. said there was no evidence of a conspiracy. He did not outline a motive for the killing or accuse Ray, who was white, of being a racist.
Even though he had told the judge he understood the plea couldn't be appealed, Ray began trying to take it back three days later. He claimed he was set up by a shadowy gun dealer he met in Montreal and knew only as Raoul, and said he was off changing a tire when the shooting happened. Authorities have never established any connection between Raoul and the slaying, and numerous courts said there was no evidence anyone else was involved. No one else was ever charged.
In a report in March, state prosecutors in Memphis said the person identified by Ray as Raoul existed but had nothing to do with the killing. His name was not released. Prosecutors said the man was in his home city working when King was shot.
The U.S. House Select Committee on Assassinations concluded in 1978 that Ray was the killer but a group of racial bigots in St. Louis, reportedly with a $50,000 bounty on King's head, might have been involved, too.
The House committee issued a report on the killing but its investigative files are sealed until the year 2029. Civil rights groups have lobbied for those records to be opened.
Ray's last legal effort concentrated on tests he wanted conducted on the rifle that prosecutors say was the murder weapon. It had been purchased by Ray and was found near the murder scene moments after King was shot, with Ray's fingerprints on it. But Ray claimed it was placed there to frame him.
Ballistics tests by the FBI and a congressional committee in the 1970s failed to prove beyond a scientific doubt that the rifle was the murder weapon, though King was killed with a similar gun.
Ray's lawyers argued that more sensitive tests developed since the '70s might show the gun was not the murder weapon. But tests that were undertaken after a court ruling in 1997 proved to be inconclusive, too.
The efforts to gain a trial were dealt a severe blow March 6 when Criminal Court Judge Joe Brown, who allowed the gun tests and made other rulings favorable to Ray, was removed from the case. The state Court of Criminal Appeals found he appeared biased in Ray's favor. A replacement judge was not appointed.
©1998 CBS Worldwide Corp. All rights reserved. This material may not be published, broadcast, rewritten, or redistributed. The Associated Press contributed to this report
Thanks for reading CBS NEWS.
Create your free account or log in
for more features.