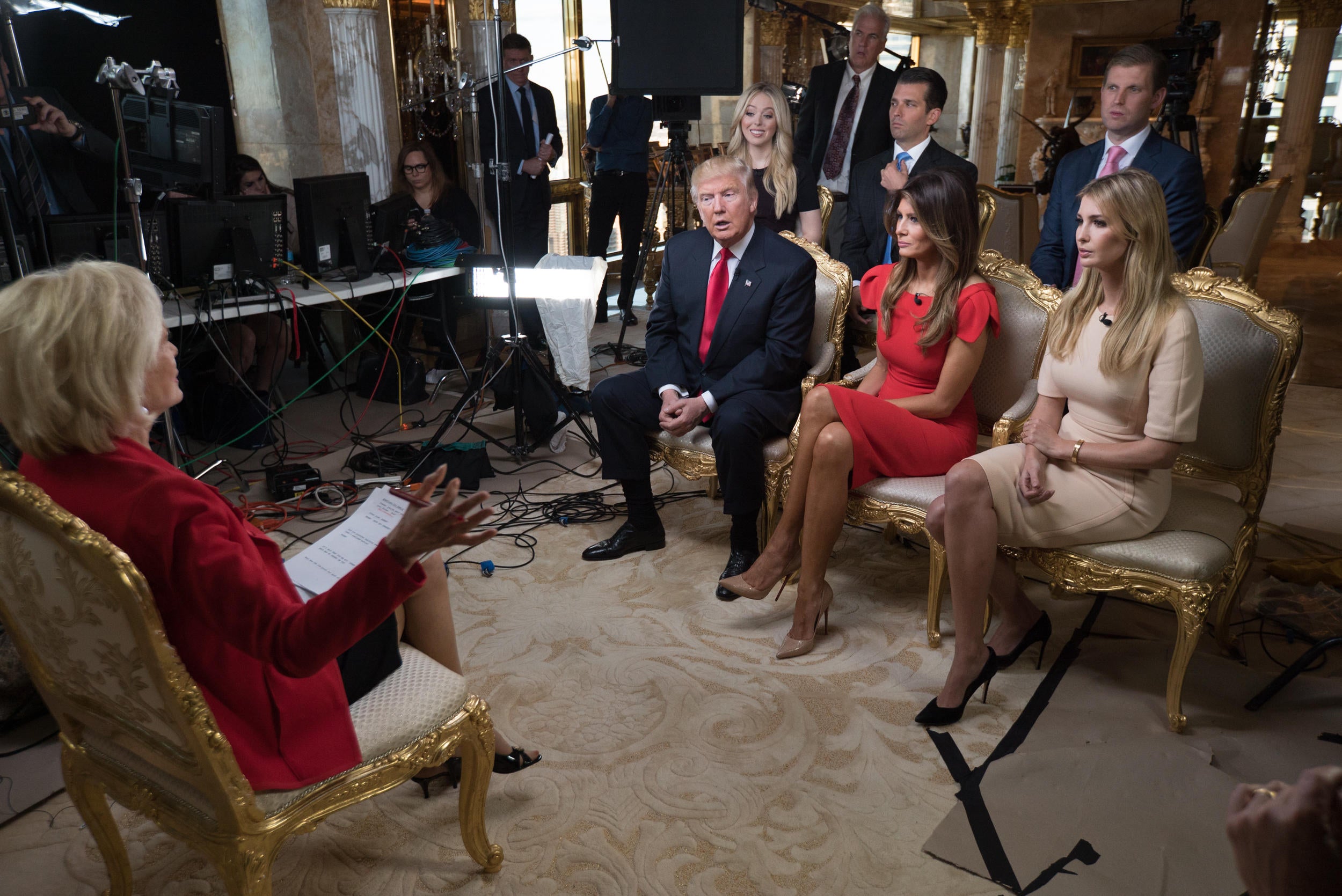 Ivanka Trump takes fire for hawking $10,800 bracelet worn on "60 Minutes"
President-elect Donald Trump's daughter Ivanka has long used her image as a style icon to help promote her fashion label.
But now that her father is headed to the White House, and Ivanka and her husband Jared Kushner are members of Trump's transition team, questions are being asked about whether it's appropriate for her to use news interviews to promote her business.
Ivanka, her father and the rest of the family (except for 10-year-old Barron) appeared on "60 Minutes" Sunday. Ivanka was seated in the front row, wearing a $10,800 gold and diamond bracelet. On Monday, her company sent an email to fashion writers promoting the bracelet, mentioning its appearance on "60 Minutes" and showing a photo from the interview.
As bloggers and news websites pointed out the retail opportunism, her company issued a statement saying it is "still making adjustments post-election."
In a separate statement to CBS News, Ivanka Trump's company said a "well-intentioned employee" had sent out the email "Style Alert," but reiterated that the brand was "still making adjustments" and was "discussing new policies and procedures" as family members manage the transition from the private business sector to public service.
It was not the first time Ivanka received criticism for promoting her own brand on a political stage. Less than 12 hours after introducing her father at the Republican National Convention in July, she sent a tweet about the dress she wore, a $138 garment from her own line. It sold out within a day.
Ivanka, who has written a book called "Women Who Work," told "60 Minutes" that she will advocate for "certain issues" as a member of her father's team, but primary role will remain that of "a daughter."
At the end of the bitter presidential campaign, Ivanka's brand faced a consumer backlash, with some calling for boycotts of companies that carry her label. When asked about a brand backlash on "60 Minutes," the president-elect said, "who cares?"
On the campaign trail, Trump had been asked about potential conflicts of interest with his business while in the White House, and he said he would put his children in charge of the real estate empire.
With his children and his son-in-law on his transition team, however, it's unclear how they will manage to separate the commercial and political powers.
Trump will be the first president with adult children at the time of his election since former George H.W. Bush won in 1988.
Thanks for reading CBS NEWS.
Create your free account or log in
for more features.