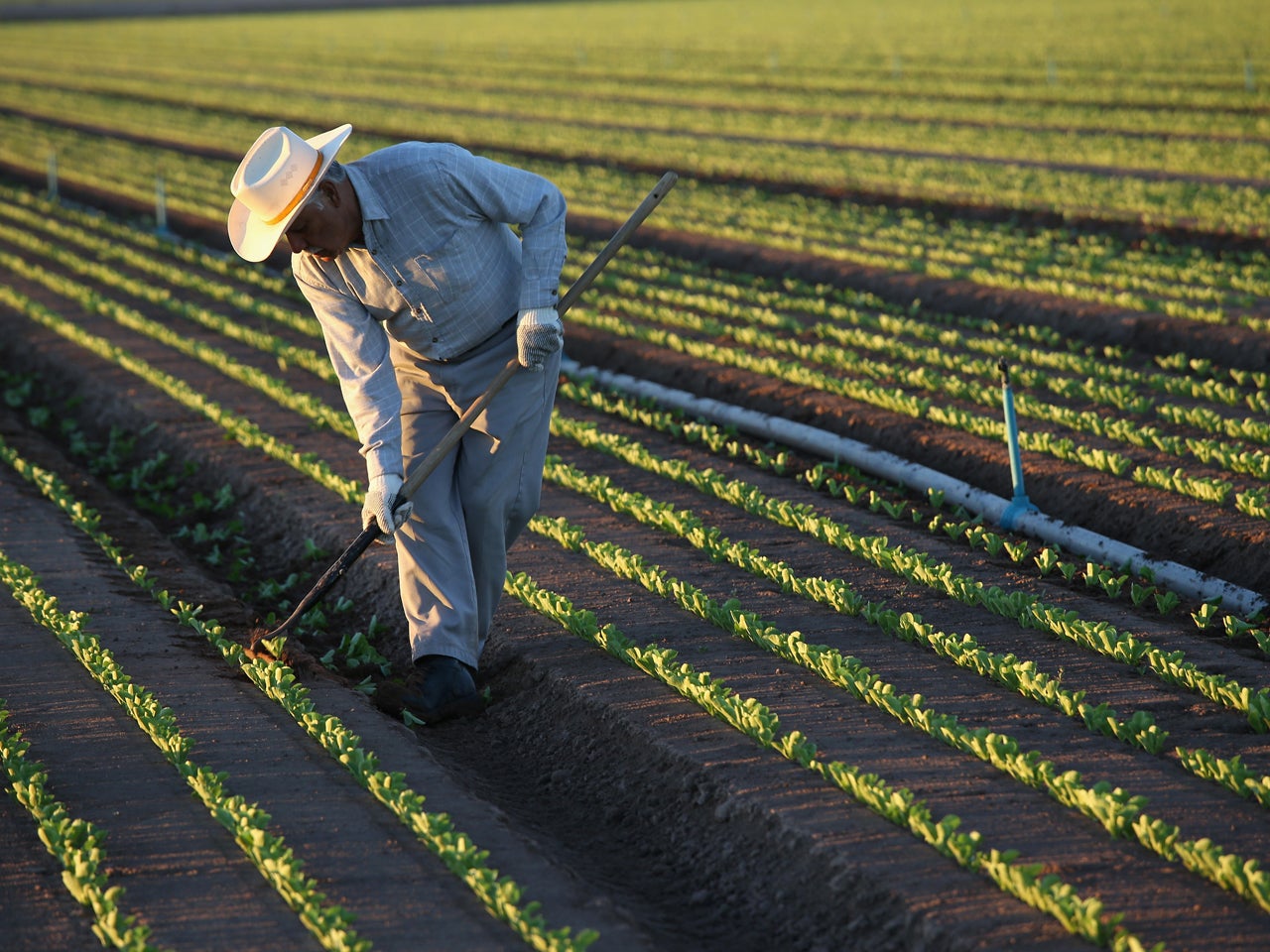 It had better rain in California
The ongoing severe drought in California is much more than a statewide emergency or a local news story. It will likely have ripple effects nationwide, affecting grocery store receipts in all 50 states, and putting a dent in the nation's economy.
California is a major player in the country's economic engine. If California were its own country, it would be the world's eighth-largest economy – surpassing the GDP of both Italy and Russia.
A big part of the Golden State's wealth comes from its agricultural base. The state's 80,500 farms reportedly generated a record $44.7 billion for their production output in 2012 – making California the top U.S. state in cash farm reciepts, accounting for more than 11 percent of the overall national total.
Its unique, Mediterranean-type climate allows California to produce nearly half of all U.S.-grown fruits, nuts and vegetables, and, as the state's department of food and agriculture points out, "across the nation, U.S. consumers regularly purchase several crops produced solely in California." Among the crops grown almost exclusively in California are almonds, apricots, nectarines, olives, pistachios, and walnuts.

That abundance during normal weather conditions is why experts are so concerned about how the ongoing drought might end up impacting U.S. food production and food prices – both in the long and short-term.
"This dryness has been developing over the last couple of years," says Brian Fuchs, a climatologist at the National Drought Mitigation Center, at the University of Nebraska- Lincoln. He's also one of the authors of the U.S. Drought Monitor web site.
Fuchs notes that given the way water is managed in much of the western U.S., both governments and farmers can usually handle one or even two dry years -- but in California, he says, "as we came into this third dry year, we are starting to see the widespread economic impacts to the agricultural sector, (and) also the water supply issues are starting to pop up."
Those water supply issues are expected to have an immediate impact on U.S. beef and dairy products.
A lot of the state's crops, including the high-value forage – the alfalfa and other plants grown to feed for both dairy and beef cattle – rely on seasonal rainfall this time of year; the precipitation that becomes snowpack runoff and is typically stored for irrigation during the dryer and warmer summer months.
"It seems that the best time for forage growth is with December rains." notes Fuchs."And so the last two Decembers have been really dry, as far as California goes. We see a reduced amount of forage and hay available, and so there's already been an impact as far as feed availability for the cattlemen out there."
Unless there's a change in the seemingly unrelenting weather systems that are currently blocking Pacific Ocean moisture from reaching California's farmland, the situation is expected to deteriorate.
"There's no good news here, not for producer or consumers," says Stephen Koontz, professor of agricultural and resource economics at Colorado State University. "It's going to translate into high prices for consumers, and the reason the prices will be high is that the producers don't have much to sell."
Koontz believes the wholesalers who provide fruits and vegetables to your local supermarket will take the brunt of the drought's economic impact – while passing some of those costs along to consumers.
"We will be short tomatoes at some point in time," he predicts. "We will be short some vegetables -- lettuce, and avocados, and those types of things. We can expect to see somewhat higher prices there, and expect to see more volatility."
Thanks for reading CBS NEWS.
Create your free account or log in
for more features.