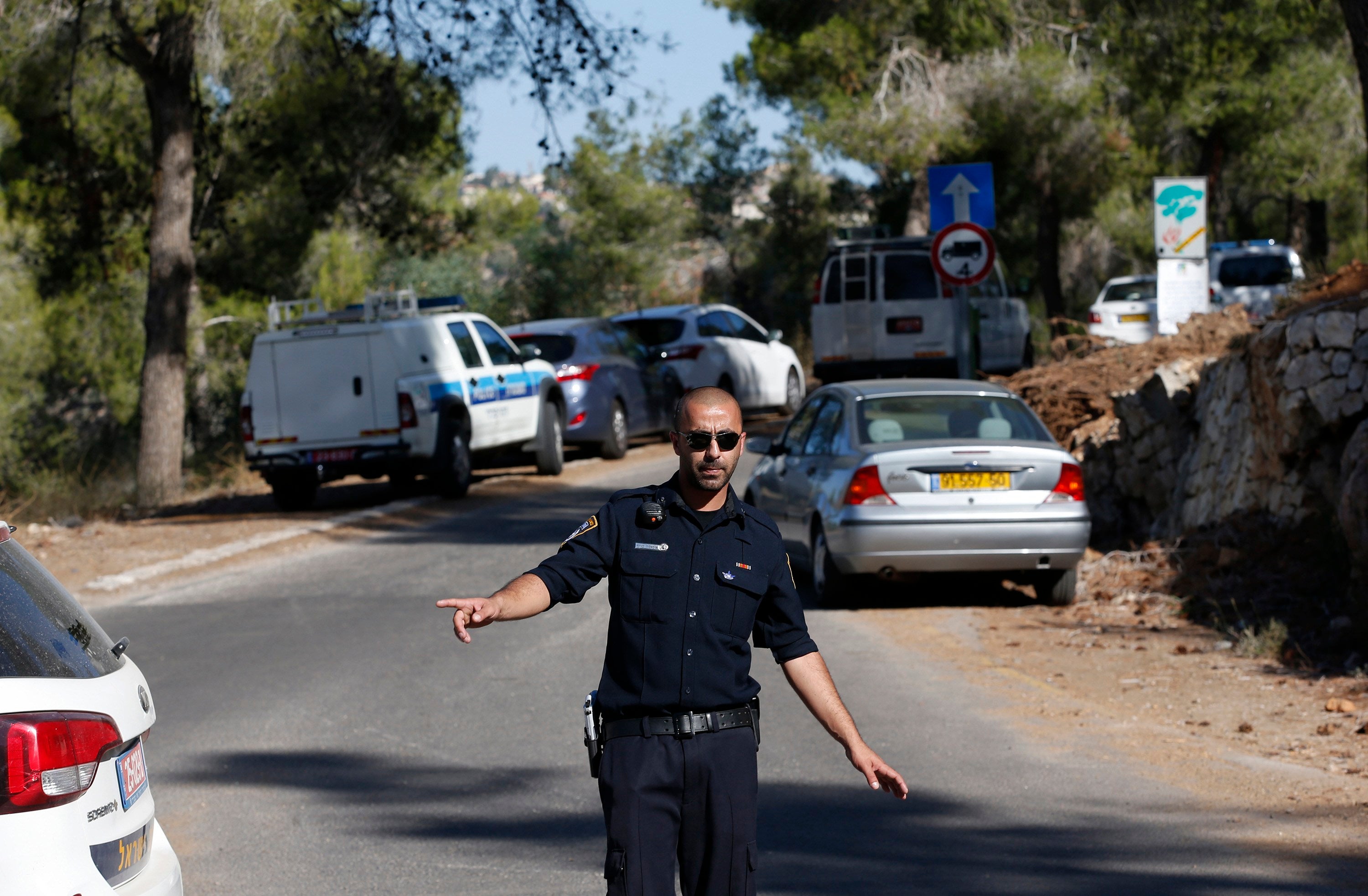 Israeli retribution killing for teens' murder?
JERUSALEM -- Violent clashes broke out Wednesday between Israeli police and Palestinians in Jerusalem after reports that a young Palestinian had been abducted and murdered overnight in an apparent retribution attack for the killing of three Israeli teens in the West Bank.
Israeli police spokesman Micky Rosenfeld told CBS News that his department received a call at 4 a.m. local time saying a boy had been forced into a vehicle in East Jerusalem, a predominantly Palestinian area.
"The police started searching for the vehicle connected to the incident," said Rosenfeld, and "an hour later police found a body in the area of Jerusalem forest."
He would not confirm that the body was that of a boy, but said police were investigating all "possibilities -- criminal and nationalistic." Rosenfeld also said police had increased security around Jerusalem and "mobilized extra units."
However, on Wednesday the teen's family identified him as 17-year-old Mohammed Abu Khdeir, according to the Associated Press. His cousin, Saed Abu Khdeir said the family believes his killing was an act of retribution by Israelis.
"It's a clear crime by settlers in revenge for the killing of the three," he said, noting that the family saw footage of the alleged abduction.
In the wake of Khdeir's death, Palestinian President Mahmoud Abbas pointed his finger at extremist Jewish settlers, accusing them of "killing and burning a little boy" and said Israel should "hold the killers accountable."
Upon learning of the boy's disappearance, hundreds of Palestinians set fire to light rail stations and threw stones at Israeli police in east Jerusalem, the Associated Press reported.
U.S. Secretary of State John Kerry issued a statement Wednesday condemning the killing as "sickening."
"Those who undertake acts of vengeance only destabilize an already explosive and emotional situation. We look to both the Government of Israel and the Palestinian Authority to take all necessary steps to prevent acts of violence and bring their perpetrators to justice," Kerry said.
White House National Security Adviser Susan Rice tweeted Wednesday, discouraging any further escalation of conflicts.
Hours earlier, CBS News' Alex Ortiz says hundreds of thousands of Israelis gathered to mourn and bid farewell to the three teenagers whose bodies were found earlier this week, not far from where they disappeared almost three weeks ago.
Prime Minister Benjamin Netanyahu was at the funeral, where the flag-shrouded bodies of Gilad Shaar, 16, Eyal Yifrah, 19, and Naftali Fraenkel, a 16-year-old with dual Israeli-American citizenship, were put on display.
"This day has turned into a national day of mourning," he told those gathered at the memorial. Netanyahu, fearing further chaos called for people on all sides, "not to take the law into their own hands."
Earlier Tuesday, police released a recording of the emergency phone call made by one of the teens at the moment they were kidnapped.
"We're being kidnapped," Shaar is heard telling the operator. Then one of the apparent kidnappers is heard shouting, "keep your head down," before the line goes dead.
Suspecting a hoax, Israeli forces initially delayed their search for the boys for several hours. Two weeks later, they found them dead beneath a pile of rocks in a field near the southern West Bank city of Hebron.
Israel has blamed the killings on the Islamic fundamentalist group Hamas, and has cracked down hard on its members in the West Bank and in the Gaza Strip.
The security operation is ongoing, but already more than 400 Palestinians have been arrested and at least six killed -- including children.
Meanwhile, Israeli officials are asking people to be calm as the investigation into the deaths moves forward.
"Everything is being examined. There are many possibilities. There is a criminal possibility as well as a political one," Israel's public security minister, Yitzhak Aharonovitch, said on Israel Radio, according to the AP. "I am telling everyone, let us wait patiently."
Thanks for reading CBS NEWS.
Create your free account or log in
for more features.