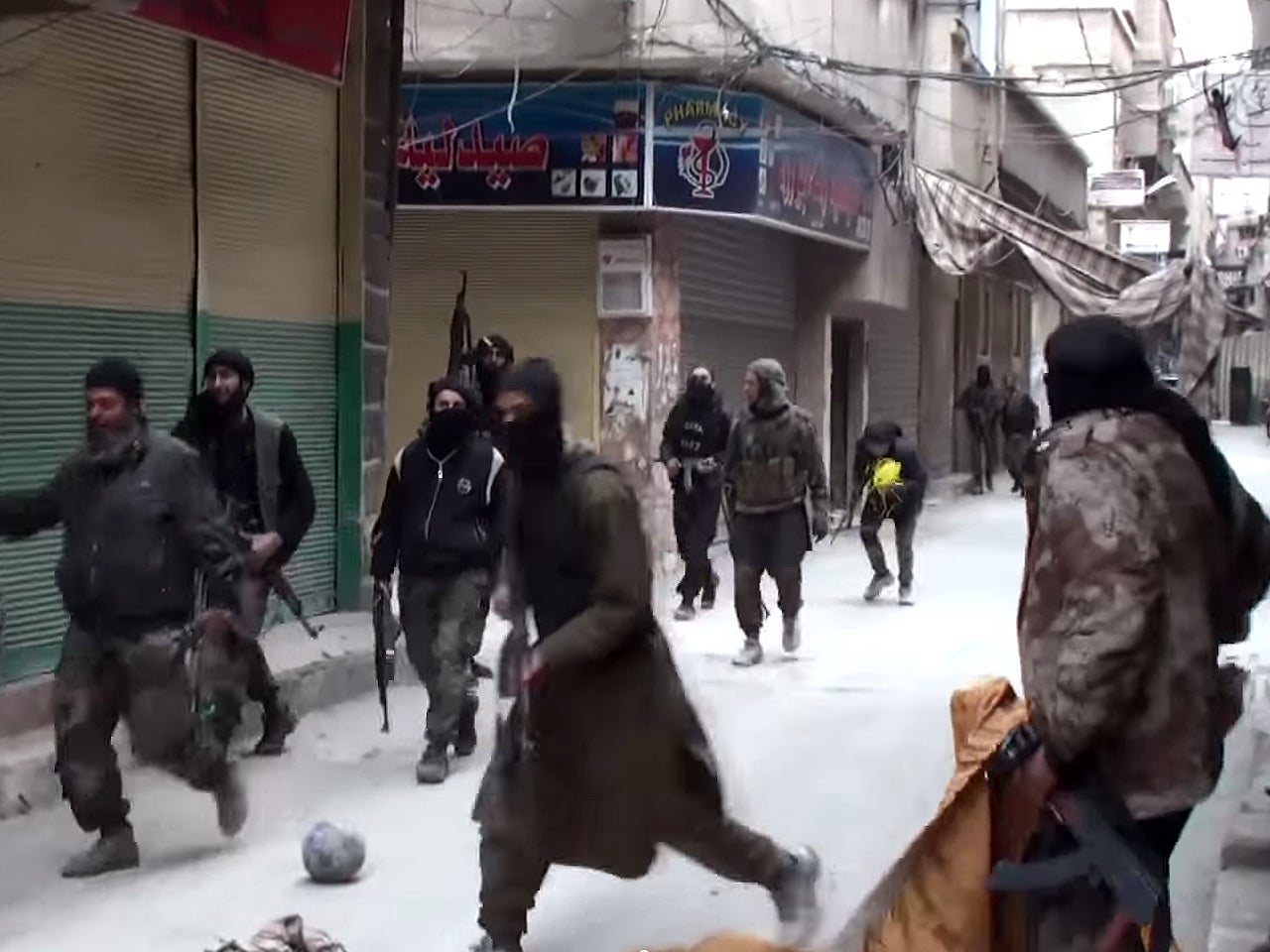 "Beyond inhumane" battle for refugee camp in Syria
BEIRUT -- Shelling and sporadic clashes struck a Palestinian refugee camp under attack by Islamic extremists in the Syrian capital Monday, a situation that a U.N. official described as "beyond inhumane."
Hatem al-Dimashqi, an activist based in an area just south of Damascus, said the Yarmouk camp was under attack Monday. Both Al-Dimashqi and the Britain-based Syrian Observatory for Human Rights (SOHR) also said Syrian government's air force has dropped several barrel bombs on the camp since Sunday.
CBS News' George Baghdadi reports that, according to Palestinian and Syrian sources, the Syrian government was planning an offensive to wrest control of the sprawling camp from the militants within a couple days.
Islamic State of Iraq and Syria (ISIS) militants stormed the camp Wednesday, marking the extremist group's deepest foray yet into Damascus.
Palestinian officials and Syrian activists said they were working with rivals from the al Qaeda affiliate in Syria, the Nusra Front, but recent reports suggested the two groups, which have fought bloody battles against each other in other parts of Syria, were clashing around Yarmouk.
Nusra said in a statement that it was taking a neutral stance in the camp.
By most accounts from inside Syria, ISIS was in control of the camp, and its fighters were taking up positions around it's perimeter, clashing mostly with Syrian government fighters.
Chris Gunness, a spokesman for the U.N. agency that supports Palestinian refugees known as UNRWA, told The Associated Press in Barcelona late Sunday that the agency has not been able to send any food nor any convoys into the camp since the fighting started.
"That means that there is no food, there is no water and there is very little medicine," he said. "The situation in the camp is beyond inhumane. People are holed up in their houses, there is fighting going on in the streets. There are reports of ... bombardments. This has to stop and civilians must be evacuated."
He said 93 people have been evacuated from the camp so far.
Some reports said as many as 400 families -- around 2,000 people -- had managed to escape the camp during the weekend towards the capital's Zahira district, which is under control of the Syrian army.
SOHR said at least 26 people had been killed in Yarmouk since Wednesday, but the Al-Arabiya television network quoted local medical sources as saying the death toll was closer to 200, with most victims being civilians.
The United Nations says around 18,000 civilians, including a large number of children, remain trapped in Yarmouk. The camp has been under government siege for nearly two years, leading to starvation and illnesses. The camp also has witnessed several rounds of ferocious and deadly fighting between government forces and militants.
Gunness said the camp has been under siege for nearly two years, adding that "things were bad and things got worse when the fighting engulfed the camp."
Thanks for reading CBS NEWS.
Create your free account or log in
for more features.