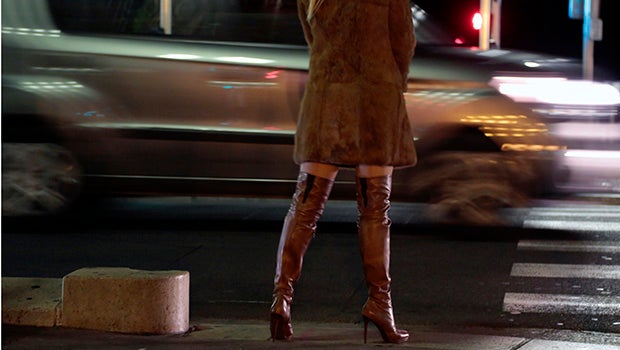 Is the Super Bowl a magnet for sex trafficking?
NEW YORK - Just days before the Super Bowl, authorities in New York and New Jersey are cracking down on sex trafficking and prostitution.
On Thursday morning, N.Y. Attorney General Eric Schneiderman announced the arrest of 18 people suspected of running a prostitution and drug trafficking organization based a block from midtown Manhattan's so-called "Super Bowl Boulevard." Schneiderman said that the ring was marketing their services to "high-end clientel" visiting for the big game.
The NYPD reports that prostitution-related arrests through Jan. 26 are up 30 percent this year from 2013.
"If you check ads on backpage.com or Craigslist or a host of other sites, you'll see that activity - while always there - has increased," Det. James Duffy wrote in an email to CBS News' Crimesider.
Indeed, a cursory check of backpage.com for Northern N.J. and New York City found multiple "Super Bowl specials" advertised in the escort section.
But while some have connected the Super Bowl with an uptick in sex trafficking – perhaps most notably Texas Attorney General Gregg Abbot, who famously called the game "the single largest human trafficking incident in the United States" – others say the idea that prostitution follows big sporting events is largely a myth.
"There is no evidence that large sporting events cause an increase in trafficking for prostitution," reads a 2011 report by the Global Alliance Against Traffic in Women.
Bradley Myles, the president and CEO of the Polaris Project, an anti-trafficking organization that runs the national human trafficking hotline, agrees. Still, he told Crimesider that the attention to the issue is welcome as society and law enforcement are beginning to see many of the women and girls who sell sex as victims of force and coercion by pimps rather than "Pretty Woman"-type independent contractors.
And the increased attention may actually be keeping prostitution out of town. According to Duffy, while he sees an uptick in escort-type ads online, he's also seeing "Internet chatter referring to New York City as 'too hot.'"
"The sex traffickers," he says, "are getting the word out themselves, for us."
Thanks for reading CBS NEWS.
Create your free account or log in
for more features.