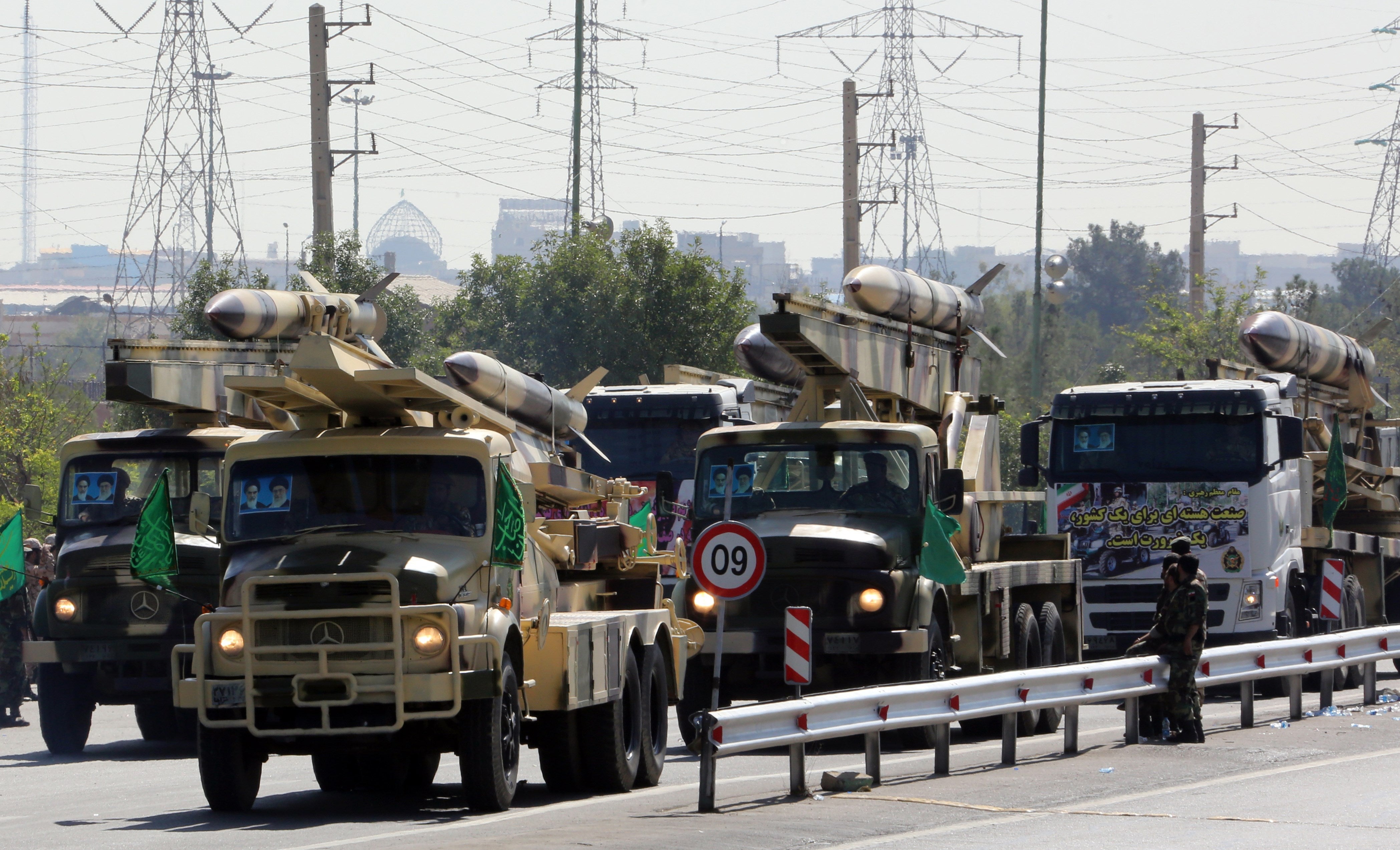 Iran reportedly tests ballistic missiles
TEHRAN, Iran -- Iran's Revolutionary Guard has launched several medium-range and short-range ballistic missiles in recent days as part of a military exercise, the official IRNA news agency reported on Tuesday.
The missiles had a range of 185 miles to 1,250 miles, IRNA quoted Gen. Amir Ali Hajizadeh, head of the Guard's aerospace division, as saying.
IRNA said the missiles, launched from silos in several locations across the country, demonstrated Iran's "deterrence power" and its readiness to confront threats. State TV ran what it said was video footage of the operation, showing missiles in underground silos and flashes of light from nighttime launches.
State media said the exercise was in its final phase on Tuesday.
In October, Iran successfully test-fired a new guided long-range ballistic surface-to-surface missile. It was the first such test since Iran and world powers reached a landmark nuclear deal last summer.
The latest tests, if confirmed, would not violate the term of the nuclear deal, but Deputy State Department spokesman Mark Toner said Tuesday in a statement that the U.S. government was "aware of and following closely the reports."
"If confirmed, we intend to raise the matter in the U.N. Security Council. We will also encourage a serious review of the incident and press for an appropriate response," added Toner. "This development underscores why we continue to work closely with partners around the world to slow and degrade Iran's missile program."
U.N. experts said the October launch used ballistic missile technology banned under a Security Council resolution. In January, the U.S. imposed new sanctions on individuals and entities linked to the ballistic missile program.
Iran says none of its missiles are designed to carry nuclear weapons.
Iran claims to have surface-to-surface missiles with a range of 1,250 miles, capable of striking Israel and U.S. military bases in the region.
Thanks for reading CBS NEWS.
Create your free account or log in
for more features.