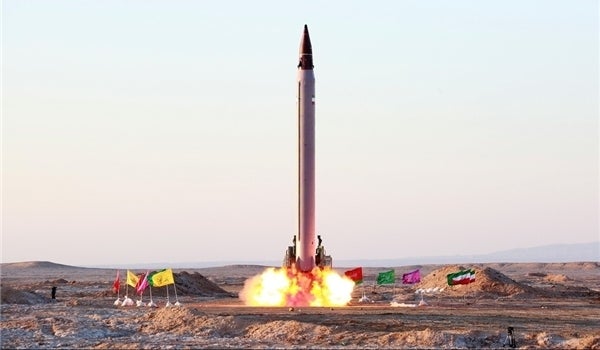 Iran claims successful guided long-range missile test
TEHRAN, Iran - Iran successfully test fired a new guided long-range ballistic surface-to-surface missile, state TV reported on Sunday. It was the first such a test since Iran and world powers reach a historical nuclear deal.
Iran's Defense Minister Gen. Hossein Dehghan, told the channel that the liquid-fuel missile "will obviously boost the strategic deterrence capability of our armed forces."
He said the missile, named Emad or pillar in Farsi, was a technological achievement for Iran - able to be controlled until the moment of impact and to hit targets "with high precision."
Dehghan said this is "the country' first long-range missile with navigation and strike controlling capability."
The channel showed footage of the huge missile being launched in a desert area, but it did not elaborate on the range of the missile or the specifics of the test firing.
This is the first test of a ballistic surface-to-surface missile by Iran since U.N. Security Council Resolution 2231 in July, which endorsed a landmark nuclear deal reached between Iran and world powers. The resolution called on Iran not to undertake any activity related to ballistic missiles capable of delivering nuclear weapons. Iran says none of its missiles are designed for that purpose.
In a story about the missile test on the semi-official FARS News Agency website, officials said the missile that "Iran's wargames and its advancements in weapons production have proved as a deterrent factor."
Since 1992, Iran has emphasized a self-sufficient and indigenous military production industry, producing missiles, tanks and light submarines. The government frequently announces military advances which cannot independently verified.
The Islamic Republic already claims to have surface-to-surface missiles with a range of 1,250 miles that can hit Israel and U.S. military bases in the region.
Thanks for reading CBS NEWS.
Create your free account or log in
for more features.