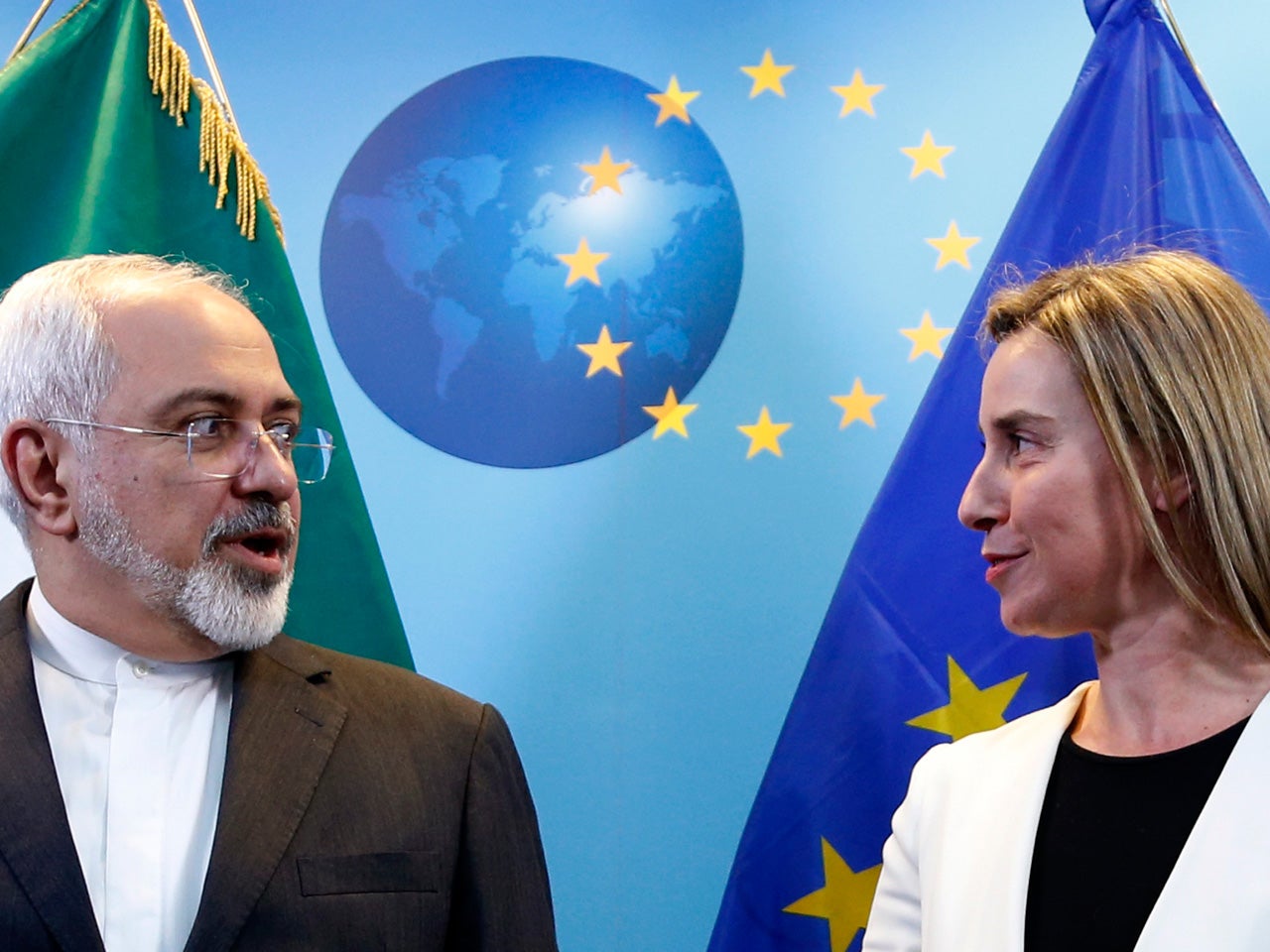 Iran sounds unusually upbeat note on nuclear talks
LAUSANNE, Switzerland - In an unusually upbeat assessment, both Iran's president and its top nuclear official said international talks surrounding its nuclear program appear on their way to a positive conclusion.
"In the path of talks sooner or later we will reach a conclusion," Iranian President Hassan Rouhani said Tuesday.
Iranian nuclear chief Ali Akhbar Salehi also said Tuesday his government's main disagreements with the U.S. and its negotiating partners have been resolved and expressed optimism about meeting a late March deadline for a framework deal.
Now in their second extension, the talks have made headway in recent weeks. The sides have moved closer on limitations on Iran's nuclear activities that could be retooled to make weapons. In exchange, the West would progressively lift economic and political sanctions.
While some officials have described the talks so far as a "roller coaster" to CBS News State Department correspondent Margaret Brennan, one U.S. official admitted there has been progress between the two sides on sharpening some of the technical details.
Still, the comments by Iranian nuclear chief Ali Akhbar Salehi were among the most promising to date. "The main issues have been closed," he told Iranian state TV. "I hope that in the remaining time we can close this."
The sides are working to meet two target dates - a framework in the next two weeks that lays down the outlines of a final deal by the end of June.
A senior U.S. official was less bullish, saying the sides had made progress but still had a ways to go in eliminating differences on what Tehran had to do for a gradual end to sanctions.
U.S. Secretary of State John Kerry and Iranian Foreign Minister Mohammad Javad Zarif have taken the lead in what formally remain talks between Iran on one side and the United States, Russia, China, Britain, France and Germany on the other.
Most of the disputes focus on technical issues like the numbers of centrifuges which Iran would be allowed to operate as part of an agreement. The machines can enrich uranium up to levels used for the fissile core of nuclear arms, but Iran says it only has energy, medical and scientific aims.
Salehi and U.S. Energy Secretary Ernest Moniz joined the talks last month to try and iron out the technical differences.
Kerry and Zarif met for nearly five hours in the Swiss city of Lausanne Monday, before the Iranians departed for Brussels for talks with European negotiators.
There, EU foreign policy chief Federica Mogherini said "we are entering a crucial time, a crucial two weeks." German Foreign Minister Frank-Walter Steinmeier said after "more than 10 years of negotiations, we should seize this opportunity." British Foreign Secretary Philip Hammond said all sides were committed to trying.
A letter by Republican senators to the Iranian leadership warning that Congress could upend any deal cast a shadow on the negotiations. Senior American officials have told CBS News the issue has come up twice, once in the Kerry-Zarif meeting on Monday as well as at a Sunday gathering among senior U.S. and Iranian negotiators.
Both American officials demanded anonymity because they were not authorized to discuss the talks on record.
Daryl Kimball, the executive director of the Arms Control Association, told CBS News the letter "does give the Iranians an excuse if they decide to back out of the negotiations."
Republicans argue a deal would be insufficient and unenforceable, allowing Iran to become a nuclear-armed state. To that end, they've delivered a series of proposals to undercut or block an agreement, including ones that would require a Senate say-so on a deal and order new sanctions against Iran while negotiations are underway.
Obama and other officials insist they're not going to make any deal that would allow Iran to acquire nuclear weapons.
The deal taking shape would limit Iran's uranium enrichment and other nuclear activity for at least a decade, with the restrictions slowly lifted over several years.
Thanks for reading CBS NEWS.
Create your free account or log in
for more features.