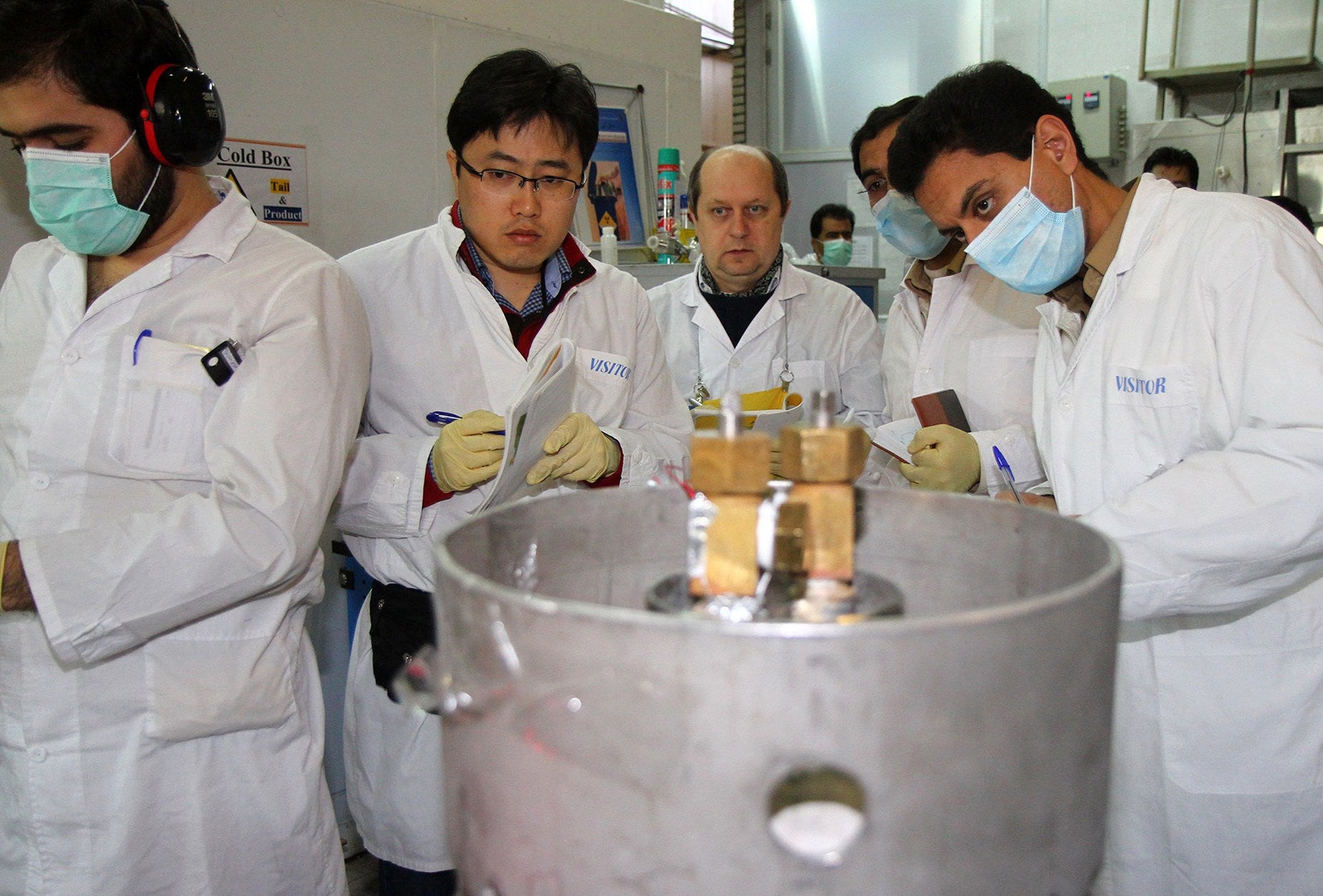 Iran complying with nuclear deal, IAEA says
VIENNA -- A new review by the United Nations agency monitoring Iran's compliance with a treaty that restricts its nuclear activities has not identified any violations by Tehran.
The quarterly report issued on Monday by the International Atomic Energy Agency is significant considering President Donald Trump's criticism of the 2015 Iran nuclear deal.
Mr. Trump last month refused to certify that Iran was in compliance with the agreement. He said Iran had committed several earlier violations and is receiving disproportionate relief from international sanctions.
He then gave Congress 60 days to review whether the U.S. should re-impose sanctions on Iran or otherwise amend the conditions for participating in the treaty.
Congress has essentially punted the issue to the U.S. delegation at the United Nations, and Ambassador Nikki Haley met last week with IAEA chief Yukia Amano in New York to press the Trump administration's demand for expanded inspections by observers -- including of Iran's military facilities.
"Iran is now subject to the world's most robust nuclear verification regime, and the IAEA has so far had access to all the locations it needed to visit in the country," Amano said, pushing back on the criticism from Mr. Trump and Republican lawmakers.
On Friday, Amano told the U.N. General Assembly: "The Agency continues to verify the non-diversion of nuclear material declared by Iran under its Safeguards Agreement…evaluations regarding the absence of undeclared nuclear material and activities in Iran continue."
After their meeting, Haley was upbeat; she expressed U.S. support for the IAEA's efforts in carrying out robust verification of nuclear-related activities in Iran, emphasizing the "importance of Iran ensuring full and transparent access for the IAEA to carry out their mandated monitoring activities."
Washington stands alone among the six world powers that signed the deal in now opposing it. America's European partners have lobbied the Trump administration hard to leave the deal intact, and Iran's leaders have blasted the White House for attempting to go back on the U.S. government's agreements.
Thanks for reading CBS NEWS.
Create your free account or log in
for more features.