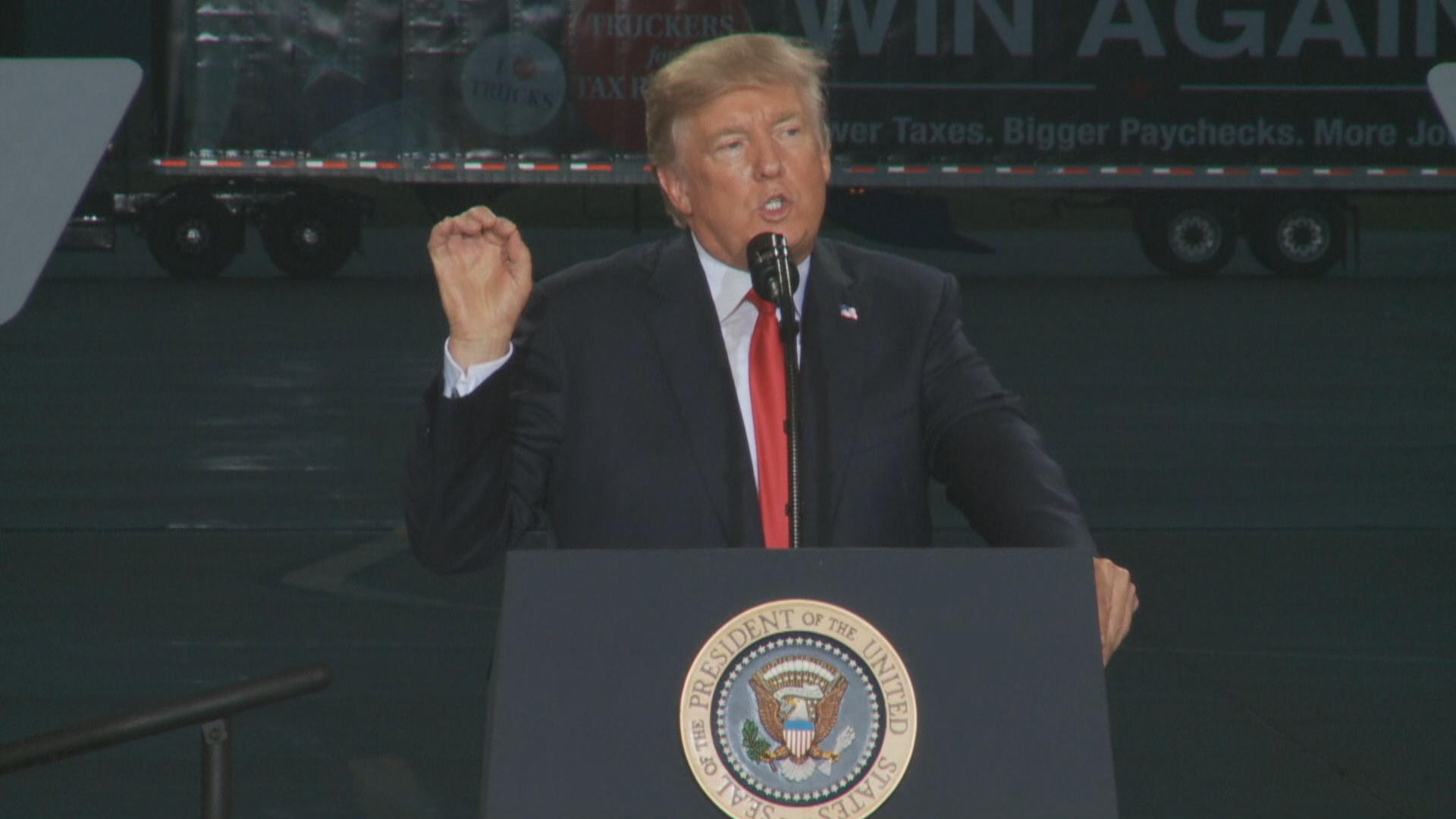 How Trump is gambling on Iran nuclear deal strategy
President Trump will unveil his strategy for dealing with Iran in a White House address Friday. The president is expected to refuse to certify that Iran is complying with the landmark nuclear agreement, but stop short of tearing it up. Instead, he is expected to give Congress the power to re-impose sanctions against Iran.
President Trump will sanction members of Iran's Revolutionary Guard, and say Iran nuclear deal is no longer in America's best interest. His national security team has scrambled to stop him from tearing up that deal. On Friday he'll ask Congress and the secretary of state to fix it. This is a high-stakes gamble aimed at unraveling President Obama's signature foreign policy achievement.
Chief of Staff John Kelly said Thursday that U.S. forces are poised to reign in Iran's destabilizing behavior in the Middle East.

"We have footprints on the ground, naval and air forces there, to just demonstrate our resolve, our friendship," Kelly said.
Friday, the president will announce how he'll push back on Iran's ballistic missile tests and support for terror organizations like Hezbollah. But Trump administration sources tell CBS News that the president will not deliver on his campaign promise to tear up the Obama-era deal to freeze Iran's nuclear program.
U.S. intelligence confirms that Iran has abided by the terms of the agreement, but Friday the president will refuse to certify its compliance. Instead, he'll punt to Congress and allow it to decide within 60 days whether to re-impose sanctions on Iran.
That puts a lot of power in the hands of Senators Tom Cotton and Bob Corker, who are setting new goalposts for Iran. They're proposing a new law that puts indefinite restrictions on Iran's nuclear program, bolsters inspections, and snaps back sanctions if Iran comes within a one-year breakout period of making a nuclear weapon.
President Trump has assigned Secretary of State Rex Tillerson with negotiating a second nuclear agreement. However, neither Iran nor the five other partner countries have agreed, and privately accuse President Trump of risking national security purely for political gain.
Thanks for reading CBS NEWS.
Create your free account or log in
for more features.