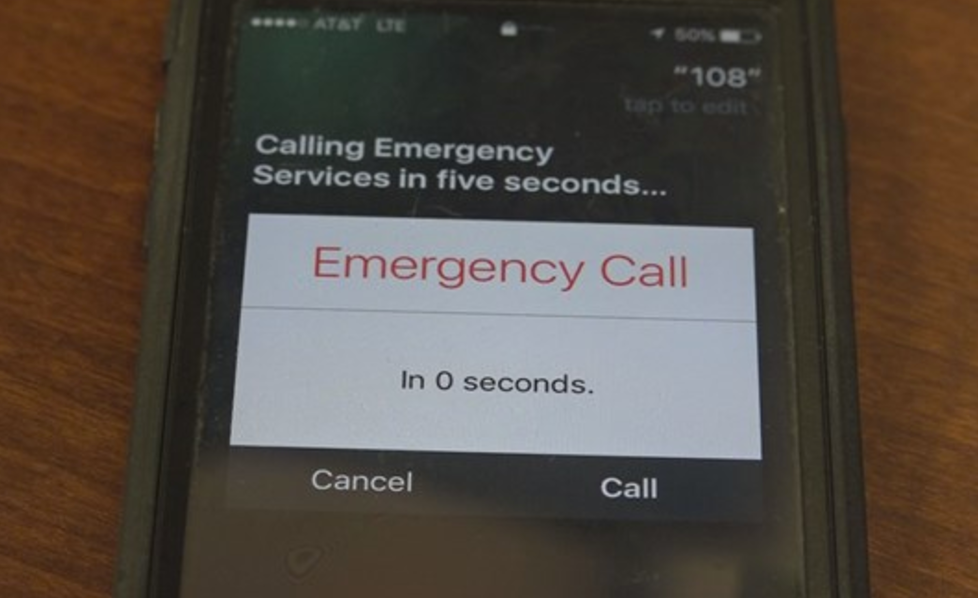 iPhone users warned about potentially dangerous "Siri 108" prank
A viral social media campaign encouraging iPhone users to say the number 108 to Siri as a "prank" are going viral, and police departments throughout the United States are not amused.
Police say the scam is spreading across Facebook and Twitter like wildfire, and when iPhone users test out the Siri command "just for fun," they're actually tying up phone lines at emergency call centers.
"Calling emergency services in five seconds," is what you'll hear from Siri if you dial 108. And within five seconds, you will be transferred to 911.
"Don't fall for it as it ties up emergency lines," said Sergeant Adrian Page with the Lonoke Police Department in Arkansas in a Facebook post that has gone viral with more than 1,100 shares. "It is designed specifically as a panic code."
The number 108 is actually the emergency services number in India. As CNET reports, Apple wanted to make it easy for people to contact emergency services from anywhere in the world, so telling Siri any country's emergency number will connect you to the service for where you are. You could ask Siri to call 911 if you're visiting the U.K., and it would dial 999 for local assistance.
But many people don't realize that, and the Lonoke Police Department isn't the only one that's been experiencing an issue.
"This prank is already spreading among Annapolis teens and has the potential to dangerously tie up 911 phone systems preventing emergency calls from being answered quickly," the Annapolis Police Department in Maryland said on Tuesday. "Don't fall for this prank."
An estimated 240 million calls are made to 911 in the U.S. each year -- the majority of which are made from wireless devices, according to the National Emergency Number Association. Placing prank calls to 911 can be considered a crime.
"This prank is problematic because it uses resources that are vital for others trying to receive help in real emergency situations," the Marshall Police Department in Wisconsin warned last week. "Roughly 240 million calls are made to 911 in the United States each year and placing prank calls can be considered a crime."
Basically, telling Siri to call 108 is not a joke, and unless you have a genuine emergency, don't do it, police say.
Thanks for reading CBS NEWS.
Create your free account or log in
for more features.