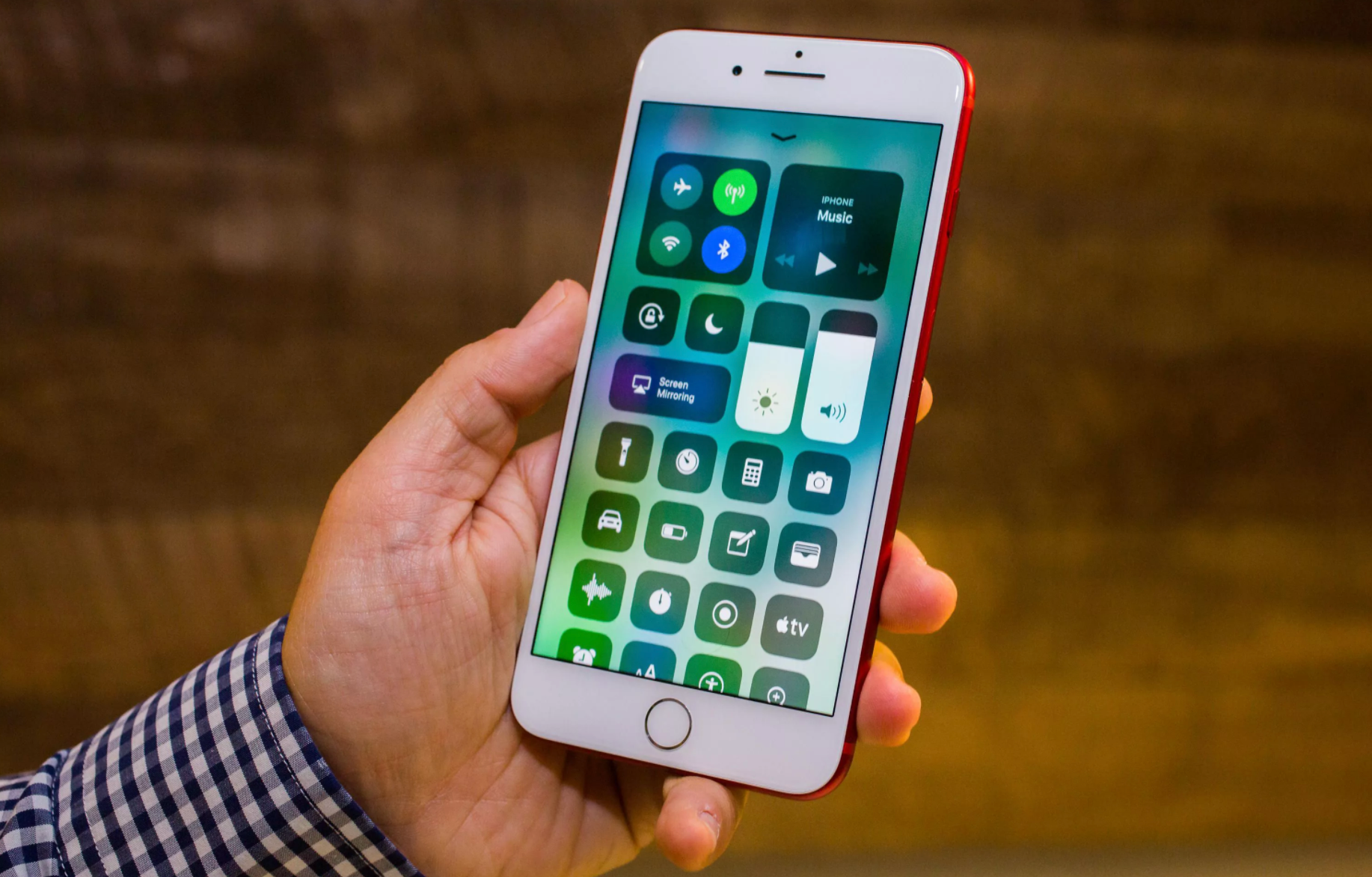 11 iOS 11 features that will make you want to update your iPhone
A brand new iOS is finally here, and it will breathe new life -- or new features, at least -- into your iPhone.
Apple first announced iOS 11, the next version of its software to power your iPhone, iPad and Apple Watch, at its annual Worldwide Developers Conference back in January. Excitement grew when the company showed off some of the highlights at its annual fall media event last week. Now, the wait is over.
iOS 11 starts rolling out to the public Tuesday morning, and it will come with a variety of new tools, tricks and functions.
With Apple's latest software update you can customize your keyboard to type with one hand, free up storage space with one click, and take a virtual tour inside any mall -- who needs brochures anymore, anyway?
These are just a few of the many hidden iPhone features you can find when you update to iOS 11:
A new Control Center
Swipe up! You can now customize your Control Center to make it more convenient for you. The Control Center will still come with your standard tools: Wi-Fi, airplane mode, do not disturb, Airplay, Bluetooth, brightness, volume, portrait orientation lock, night shift, flashlight, calculator and camera. But you'll also have the option to add 18 additional controls such as the wallet, timer, stopwatch, notes, text size and more.
---
One-handed keyboard mode
Talk about multitasking! Apple's new and improved QuickTime keyboard allows you to type one-handed, whether you're a right-hander or a leftie. Touch and hold the emoji or globe key, select one-handed typing, and the keys will instantly move closer to your available thumb. When you want to go back to the normal keyboard layout, just tap the arrow in the blank space or hold down the emoji or globe key and select the center icon.
---
Free up storage space
As an iPhone user, there's nothing worse than the dreaded "Storage Almost Full" notification that pops up on your phone at the most inconvenient time. Luckily, iOS 11 offers a simple solution to save save space and clean up your apps. Go to Settings > General > iPhone Storage to see what is taking up the most space on your phone. Then scroll down and find a list of suggested apps to remove. The new feature also gives users the option to offload unused apps, which ditches apps you haven't used in awhile.
---
Apple Maps adds indoor maps
You'll never get lost inside a mall again with this new feature. Apple Maps is adding indoor maps for shopping centers and airports around the world, including Los Angeles, Las Vegas, Miami, Philadelphia, London, Amsterdam and more. You can now get a clear view of restaurants, stores and even security checkpoints when you zoom in on the map. And the map improvements don't stop there. iOS 11 is also introducing lane guidance and speed limits to help drivers stay informed, Apple says.
---
Live Photo effects
The iPhone's Portrait mode now uses "optical image stabilization, True Tone flash and HDR" to make photos look more professional, Apple reports. And that's not all. Your camera will also allow you to add Loop and Bounce effects to make your photos come to life. Plus, it's an easy way to make a quick GIF.
---
Drag and drop text
This new drag and drop feature allows you to move content quickly. Highlight and press on a word or image to drag and drop it into other location. You can drag contacts, reminders, maps and more. This only works within the same app and document on the iPhone.
---
Siri gets smarter
Google Translate has a new competitor: Siri. The voice assistant can now translate several languages -- from English to Mandarin, French, German, Italian or Spanish to start. Siri will also use on-device learning to deliver more "personal experiences," Apple says, offering suggestions based on articles you read, your web searches, messages and more.
---
Your personal DJ
Apple Music will learn your taste in music and preferred artists with iOS 11, so you can ask Siri to play something you'll like.
---
Venmo-style Apple Pay payments
You may soon be able to save even more space on your phone thanks to this new feature. Apple Pay users will be able to send and receive money from friends and family right in iMessages, using the credit or debit card they have stored in their wallet. When users get paid, they receive the money in their new Apple Pay Cash Card in Apple Wallet and can use the money instantly, Apple explains. However, the release of this function, initially planned for the iOS 11 launch, has been delayed; Apple says it is "coming this fall."
---
Do Not Disturb mode for driving
With this new feature, iPhone users won't be tempted to text behind the wheel. Using Bluetooth connections, iPhones can detect when a user may be driving, thus automatically silencing notifications and keeping the screen blank to avoid distractions. "Users have the option of sending an auto reply to their favorites, contacts or recents to let them know they are driving and cannot respond until they arrive at their destination," Apple explains.
---
FaceTime Live Photos
Screenshots are so 2016. Thanks to iOS 11, you'll never take an ugly FaceTime screenshot again. Simply go to Settings > FaceTime and turn on FaceTime Live Photos to enable the new feature, which allows you to capture Live Photos of your FaceTime calls. You can snap the action using the shutter button at the bottom of the frame. However, it's important to note both participants will get notified when the feature is used. No secret screenshots allowed.
Thanks for reading CBS NEWS.
Create your free account or log in
for more features.