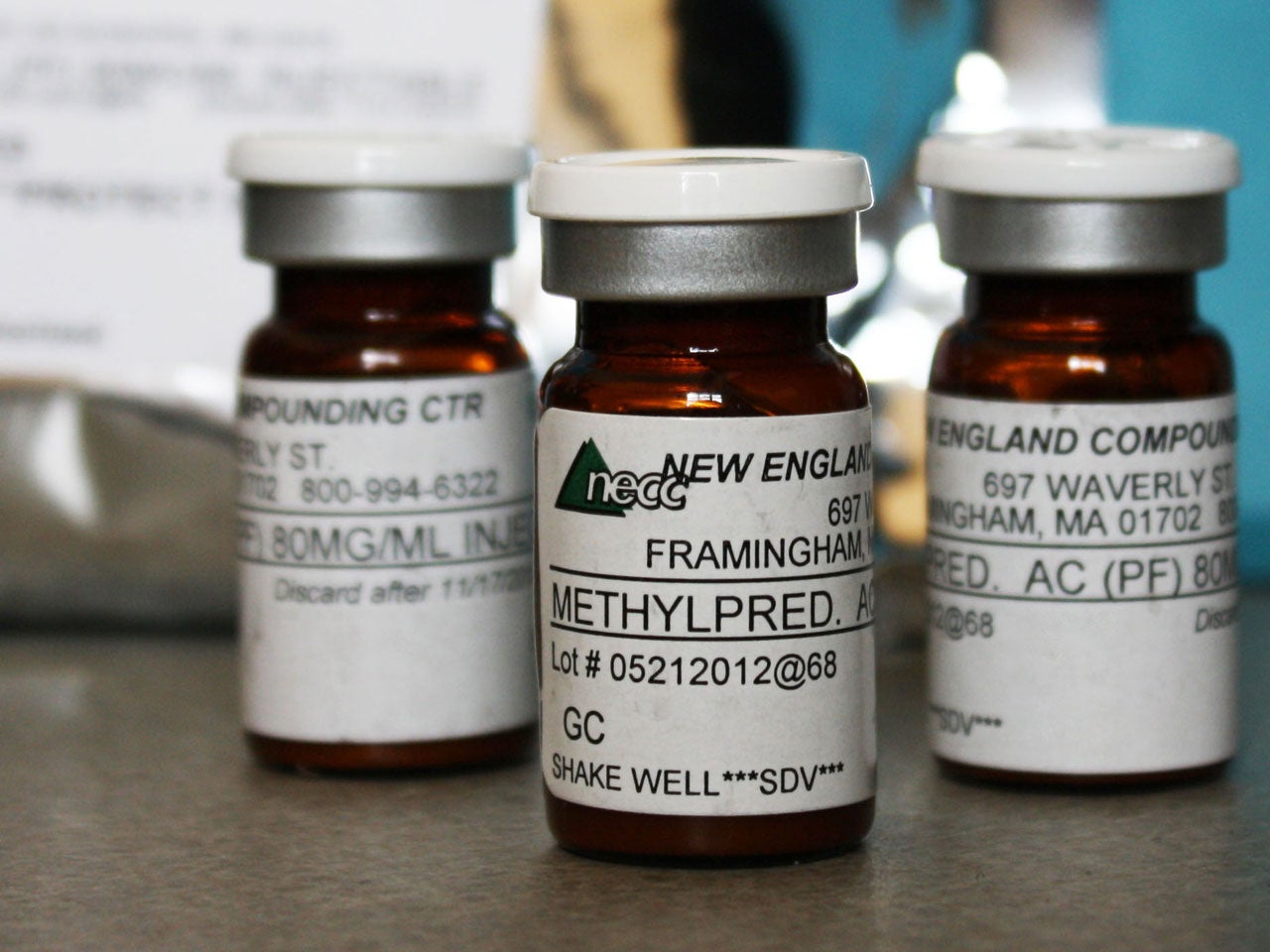 Inside CDC's efforts to stop meningitis outbreak
(CBS News) The Centers for Disease Control (CDC) confirmed Thursday what many already suspected: Tainted vials of a steroid from a specialty pharmacy are the source of a deadly outbreak of meningitis that has spread to 16 states, sickened 257 people and killed 20.
Roughly 200 staffers at the nerve center of the CDC in Atlanta are responding to the outbreak.
In CDC labs, technicians have found that only one drug has been definitively linked to the outbreak. But the New England Compounding Center (NECC) made hundreds of products.
"We know that the list of medications is long," said infectious diseases expert Dr. John Jernigan, who is leading the clinical investigation. "And so far, we haven't identified any cases that we've documented of fungal infections related to any other products, but it's important that we remain vigilant and we continue to investigate this in case that should change."
Still, the government is telling doctors to contact all patients given any of the hundreds of injectable drugs made by NECC.
Meningitis spreads to 16th state, death toll at 20
What contaminated the steroid injections involved in US meningitis outbreak?
Lawmakers call for probe of meningitis-linked firm
Universal Pain Management in Palmdale, Calif., received a shipment of 100 vials of the tainted steroid. It used about a quarter of them before they were recalled.
"We had been using them for years and this was the first time that we'd received anything that had been tainted in nature, so it was a complete surprise to us," said the clinic's CEO Lance Jackson.
The CDC has never had to respond to such a rapidly spreading infection from a tainted medication. Jernigan is concerned that some victims may go unnoticed.
"The fact that we are dealing with contaminated medication, the fact that so many people have been exposed and the fact that this is a rare infection -- there are not many doctors out there who have any experience treating an infection like this, and that leads to a number of challenges for us," said Jernigan.
Officials are now tracking a patient who received a back injection of a different NECC drug and may have meningitis.
Thanks for reading CBS NEWS.
Create your free account or log in
for more features.