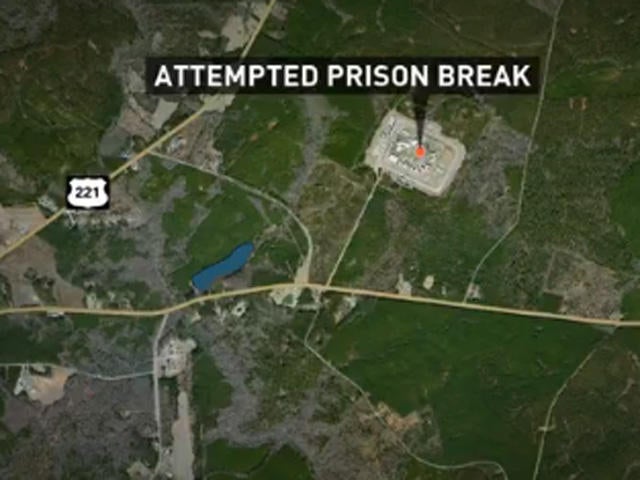 Inmates reach roof of maximum security prison dorm in escape try, officials say
COLUMBIA, S.C. -- Authorities were investigating Wednesday how several inmates got to the top of a dorm roof at a maximum-security prison in South Carolina.
Department of Corrections spokesman Jeff Taillon told The Associated Press that a handful of inmates climbed on top of a dorm at McCormick Correctional Institution, about 85 miles west of Columbia.
According to Taillon, officials didn't see the ascent as a serious escape attempt, because the inmates would have had to get through at least three fences topped with razor wire to get to freedom.
Taillon told the AP the disturbance ended Wednesday night and that one of the 38 inmates in the dorm was treated on-scene for non-life-threatening injuries. Corrections officials said that no officers or other prison staff had been hurt.
Officials http://www.wltx.com/news/local/mccormick-sc-prison-incident-october-4_1/480849898 it was an "isolated incident" that never affected the entire prison.
News of the disturbance came after social media exploded with what Corrections officials said were false rumors about the prison being overtaken and on fire. McCormick County Sheriff Clarke Starnes told AP that no inmates had escaped and that firefighters had been called but were asked to stay outside the facility until it was safe.
About 900 men are housed at McCormick. In December, an inmate serving a life sentence there escaped and stabbed a police officer while on the run. The officer's protective vest deflected many of the blows, and Michael Allen Williamson was recaptured after a locked door stopped him from getting into a school.
Thanks for reading CBS NEWS.
Create your free account or log in
for more features.