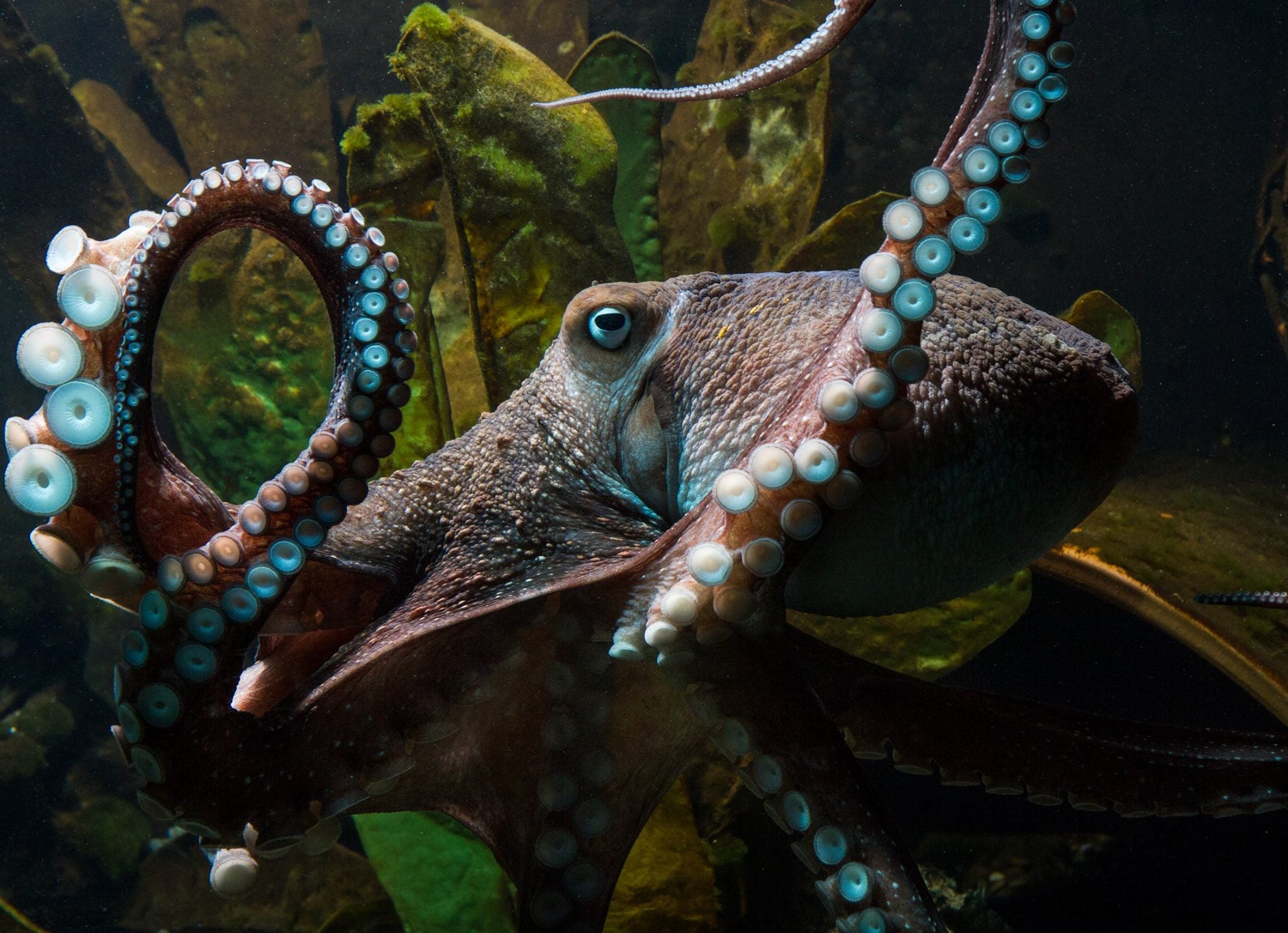 Inky the octopus escapes from New Zealand aquarium
In the movie "Finding Nemo," a group of enterprising aquarium-dwellers find a way to escape their glass confines and head to the open ocean. Now, it seems life is imitating art.
Inky, resident octopus at the National Aquarium of New Zealand, somehow managed to escape from his enclosure by squeezing through a gap at the top of the tank. He then slithered down a runoff pipe and out to the bay outside.
Rob Yarrell, the aquarium's national manager, told The Guardian that octopi, like Inky, are "famous escape artists." The creatures can compress their squishy bodies to fit through surprisingly small openings.
"But Inky really tested the waters here," Yarrell told the paper. "I don't think he was unhappy with us, or lonely, as octopus are solitary creatures. But he is such a curious boy. He would want to know what's happening on the outside. That's just his personality."
The escape actually occurred a few months ago, but word only recently got out to the international media.
Inky's current whereabouts are unknown, though he's likely swimming around somewhere off the eastern coast of New Zealand's North Island.
The crafty cephalopod has been making waves on social media ever since his great escape.
Inky was a relatively recent denizen of the aquarium. A local fisherman who caught him in a crayfish pot donated Inky to the aquarium in 2014.
Yarrell said that news of the animal's liberation was bittersweet for aquarium staff.
"The staff and I have been pretty sad," he told the paper. "But then, this is Inky, and he's always been a bit of a surprise octopus."
Thanks for reading CBS NEWS.
Create your free account or log in
for more features.