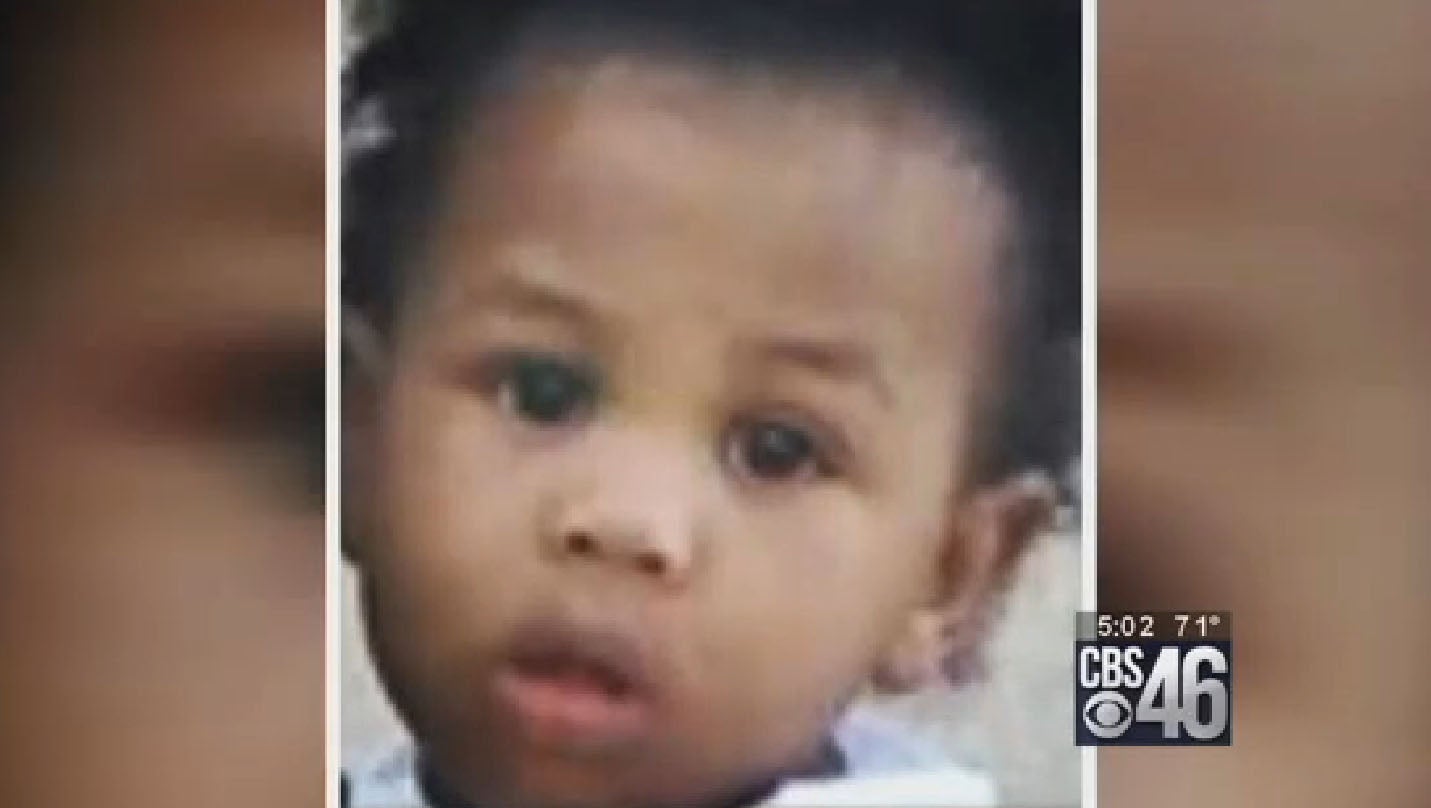 Indictment: Gang leader ordered hit on baby from jail
DECATUR, Ga. -- A Georgia gang leader is charged with ordering a retaliation hit from behind bars that killed a baby boy, officials say.
Kenneth Eric Jackson, who the DeKalb County District Attorney says is the highest ranking member of the Sex Money Murder Bloods gang in Georgia, was indicted on murder and gang charges for his alleged role in the May 2014 shooting death of nine-month-old KenDarious Edwards Jr.
Allegedly acting on Jackson's orders, officials say several masked gang members forced their way into a Decatur home and opened fire on the child, his mother, his grandmother, and a family friend as the women cowered in a bathroom.
"You're talking about a nine-month-old helpless child, and three women who tried to protect that child," Cedric Alexander, DeKalb County Chief of Police, said at a Tuesday press conference.
The three women were all shot and wounded, Alexander said. The infant was killed.
The District Attorney's office says Jackson used a contraband mobile phone while incarcerated at Autry State Prison to order the hit in retaliation for the death of another gang member, allegedly killed by the child's uncle.
"This was a ruthless act ordered by a gang leader looking to spread fear and intimidation," DeKalb County District Attorney Robert James said in a statement.
Jackson, also known as "KG the God," and two alleged gunmen -- Marco Watson and Christopher Florence - are charged with malice murder, felony murder, multiple counts of aggravated assault and violation of Georgia's Street Gang and Terrorism Act.
A third alleged gunman, Devin Thomas, pleaded guilty to murder, the District Attorney's Office says. The indictment called him a co-conspirator and mid-level ranking member of Sex Money Murder.
The gang is known to kill and commit violent crimes in Georgia, reports CBS affiliate WGCL.
"We are at war with organized street gangs," DeKalb County District Attorney Robert James said at a Tuesday press conference. "...This is a war that we have to win. This is a war we intend to win."
Thanks for reading CBS NEWS.
Create your free account or log in
for more features.