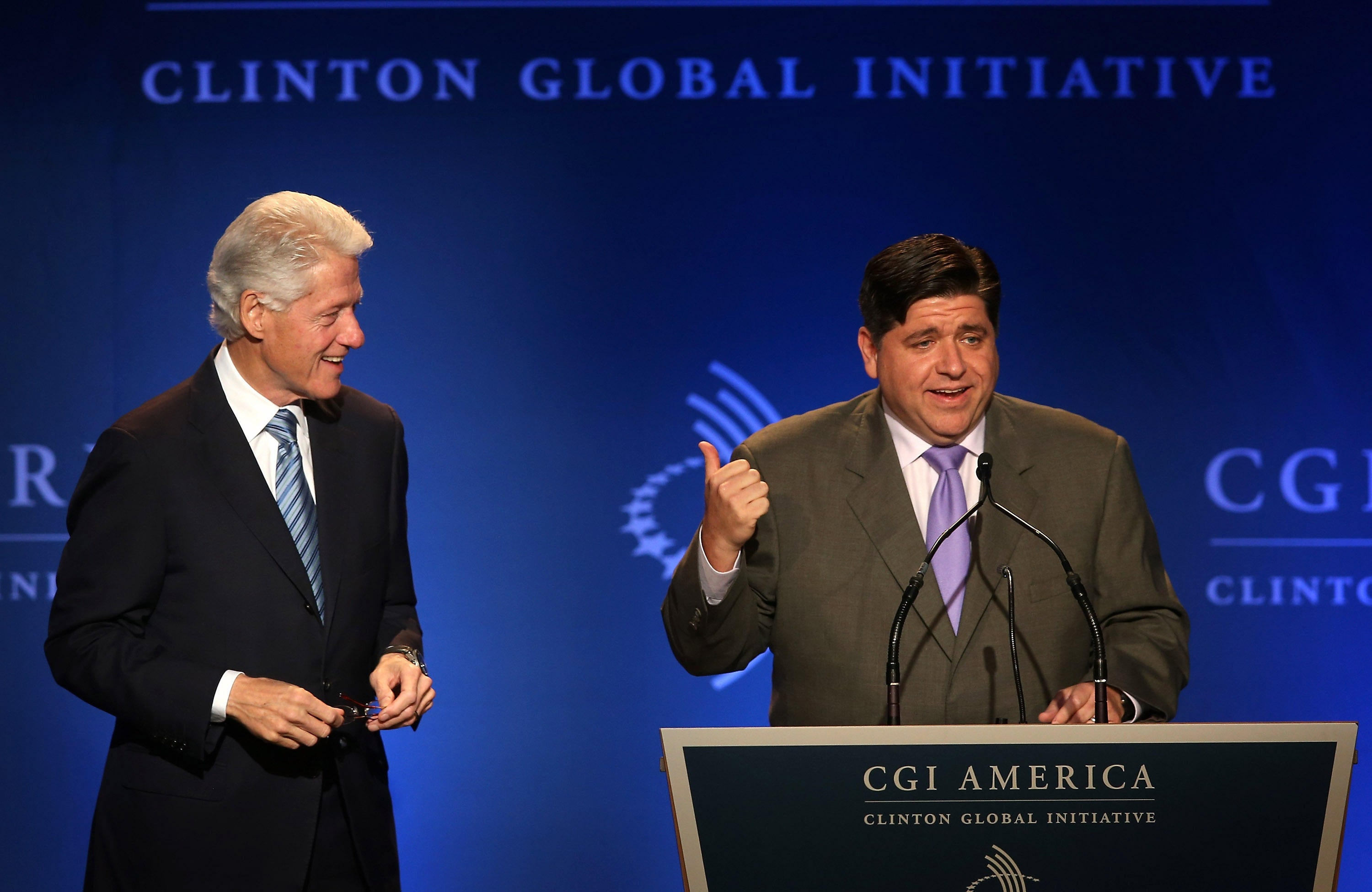 Illinois primary election: J.B. Pritzker wins Democratic nod, Gov. Bruce Rauner gets GOP nomination
Billionaire J.B. Pritzker has won the Democratic primary for Illinois governor, setting up a general election that could be the most expensive governor's race in U.S. history. Illinois Gov. Bruce Rauner, a wealthy private-equity investor, won the Republican nomination Tuesday over the insurgent candidacy of conservative state Rep. Jeanne Ives of Wheaton.
The race could become most expensive governor's race in history. Pritzker has already poured nearly $70 million of his own money into the race. Rauner has spent more than $50 million from his own funds.
Pritzker on Tuesday defeated five other candidates, including businessman Chris Kennedy and state Sen. Daniel Biss, to win the nomination.
"I am going to beat Bruce Rauner and together we will get Illinois back on the side of working families," Priztker told supporters Tuesday night. "This campaign is about the fight for economic security."
The Chicago businessman and heir to the Hyatt hotel fortune put roughly $70 million into his campaign, spending heavily on advertising and staffing campaign offices across Illinois.
Pritzker's main message: He is best able to beat Gov. Rauner due to his unified support from organized labor, his mainstream Democratic views and his wealth, CBS Chicago reports. For his part, Rauner was locked in a tighter than expected race in his primary.
Biss had successfully cast himself as the "middle class" candidate. Indeed he featured his modest Evanston ranch home in his TV spots. Given Biss' progressive credentials, he did an admirable job of fundraising, banking more than $3 million.
Kennedy self-funded about half of his $3 million insurgent effort. He staked his campaign on the need to change the status quo by blaming Illinois' most powerful politician, House Speaker Mike Madigan, whose 45 years in command is blamed for the state's fiscal woes and out-migration.
Meanwhile, Attorney and former Miss America Erika Harold has won the Republican primary for Illinois attorney general.
Harold beat out litigation attorney Gary Grasso Tuesday for the nomination. The Urbana lawyer in November will face the winner of the eight-candidate Democratic field.
Harold has GOP establishment backing and has received campaign contributions from Rauner. Despite those connections, she has positioned herself as a "reform-minded, political outsider" who wants to offer a bipartisan approach to criminal justice reform and other issues.
She also wants to take on what she sees to be a corrupt political machine run by Speaker of the House Michael Madigan, a Chicago Democrat.
Thanks for reading CBS NEWS.
Create your free account or log in
for more features.