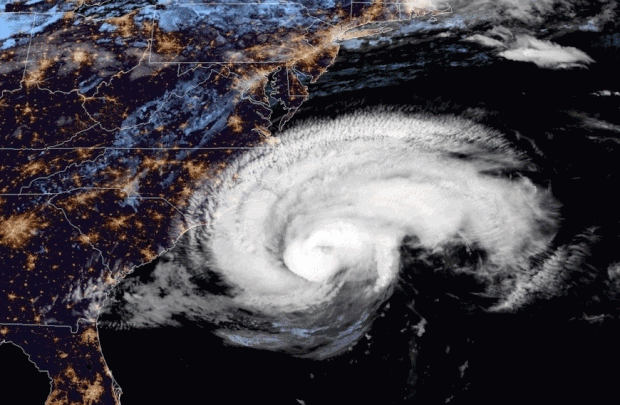 Hurricane Florence spurs surge for emergency apps from GasBuddy to Zello
Hurricane Florence has yet to make landfall -- that's expected Friday or Saturday -- but the popularity of disaster-readiness apps is surging ahead of the storm.
That's a different story than last year, when weather-tracking apps, communication apps and gas-locator apps were just beginning to get downloaded as Hurricane Harvey was hitting Texas and after the damage was done, according to Adam Blacker, a research analyst for Apptopia, which tracks mobile apps.
"This year, people have learned and started downloading them days ago for emergency prep just as you would stock up on food, water, sandbags, etc.," Blacker told CBS MoneyWatch in an email.
Crowned the most downloaded app as a result of last year's hurricanes Harvey and Irma, Zello -- a walkie-talkie app used by rescuers to communicate in crisis areas -- on Wednesday surged to the lead in Apple's App Store, while also trending on Google Play. As recently as Monday, Zello reportedly ranked in the 25th slot among social networking apps.
So long as you have a network or WiFi connection, Zello can be used like a two-way radio to keep in contact with others during a storm or other natural disaster.
Firechat is another popular communication app, and like Zello, enables walkie-talkie-style communications that don't gobble up much battery power and have built in emergency channels that people can request help from, Blacker noted. He said Zello had been downloaded 90,000 times in the past two days, with the number certain to rise further Thursday and Friday.
Weather-tracking apps including the Weather Channel's Storm Radar are in demand. There's also the ever-popular GasBuddy, which displays stations and fuel prices nearby, and is now tracking where gas is available in impacted areas, including North Carolina, South Carolina and Virginia.
While typically used to find gas stations and prices, the company "does a great job of letting you know which stations still have gas and are operational" in emergencies, Blacker wrote. "This is handy for people trying to get to a safer area or those who are staying put but need gas for a backup generator."
CBSNews.com also is live blogging Hurricane Florence's path and reporting on the storm's impact on communities. Information on CBS News mobile apps and how to download them can be found here.
Thanks for reading CBS NEWS.
Create your free account or log in
for more features.