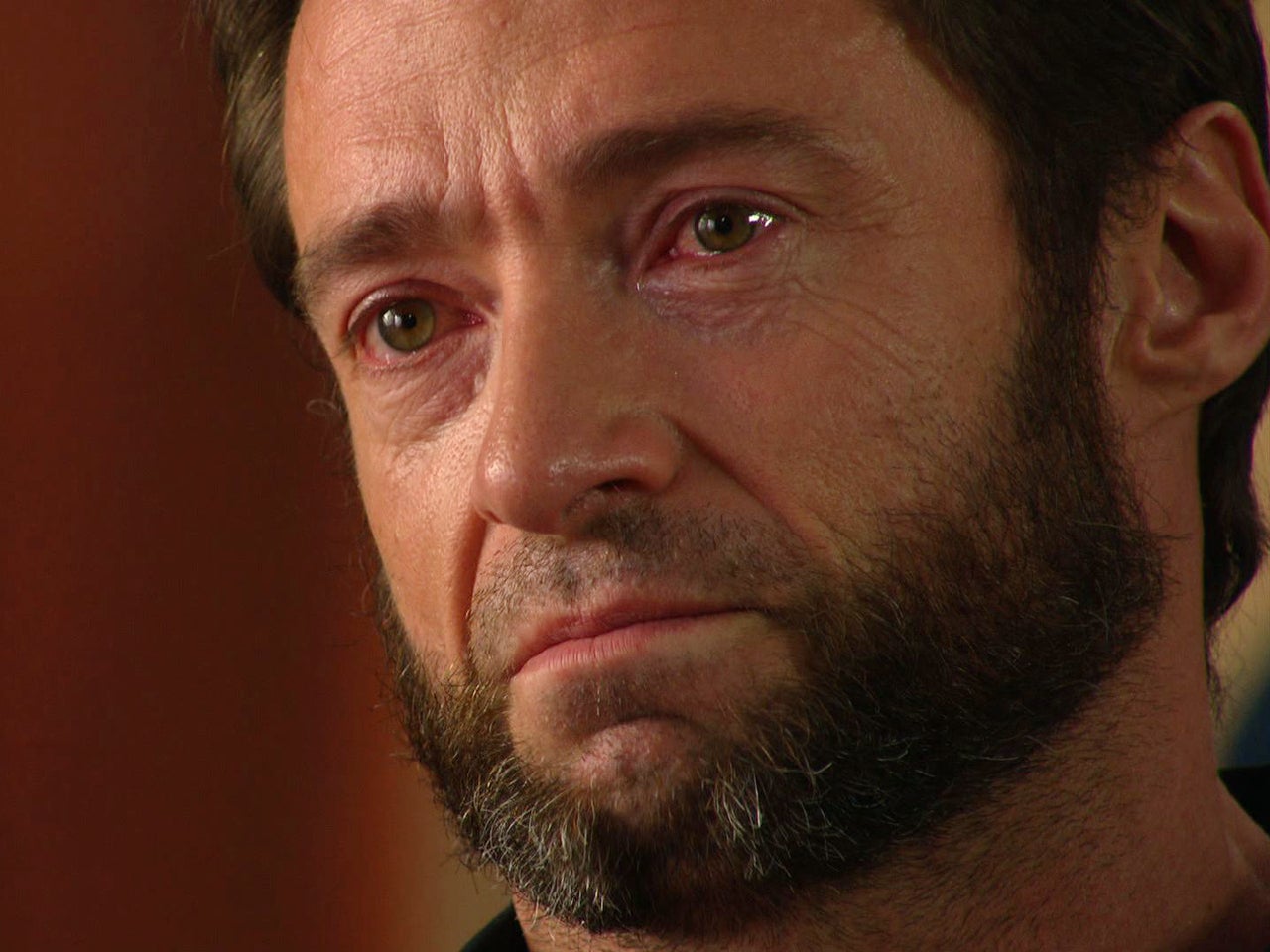 Hugh Jackman pays his father tribute
Hugh Jackman's father is his "rock." He raised him alone from the age of 8 when his mother left the family. The "X-Men" actor isn't acting when he chokes up thinking about the message his father imparts to him constantly, to put his family ahead of his career. Scott Pelley profiles the Australian actor for 60 Minutes this Sunday, Dec. 9 at 7:00 p.m. ET/PT.
Jackman had to fudge a rule recently that has kept him and his wife and kids happy for some time: take no roles that require more than two weeks away from home. He spent a good deal of time away while playing Jean Valjean in the upcoming screen musical version of "Les Miserables." It's a part he considers the "role of a lifetime" and its generating Oscar buzz for best picture and best actor.
Fresh off the long absence from his family, Pelley asks him what advice his father is giving him these days. Jackman is silent for several seconds before gaining his composure. "It's always about the family," he says softly, wiping the corners of his eyes and apologizing to Pelley for the unexpected show of emotion. "It's always, 'How's Deb?' It's not about work and I think that's him living with, probably some of his regrets and feelings of maybe he...at the wrong time put too much into his career and he doesn't want me to make that mistake," he tells Pelley. "And so, in his gentle way, he always reminds me that this is the most important thing."
In the profile, Pelley traces Jackman's life from childhood, when the acting bug bit him in prep school, to his success on Broadway in roles other actors might avoid. He played the gay Australian songwriter Peter Allen, a part that won him a Tony and also started rumors.
Asked by Pelley if he thought twice about doing the role that might limit his career, he responds, "Never thought it for a second. What sexuality you are is not the most interesting thing about you. It's the kind of person you are and that role just had, first of all, it was naughty," says the actor most famous for playing the murderous mutant Wolverine in "X-Men" films. "I would never give myself permission to do the things I did as Peter Allen and his sexuality, for me, is another costume. It's a personality trait, it's not who you are."
Thanks for reading CBS NEWS.
Create your free account or log in
for more features.