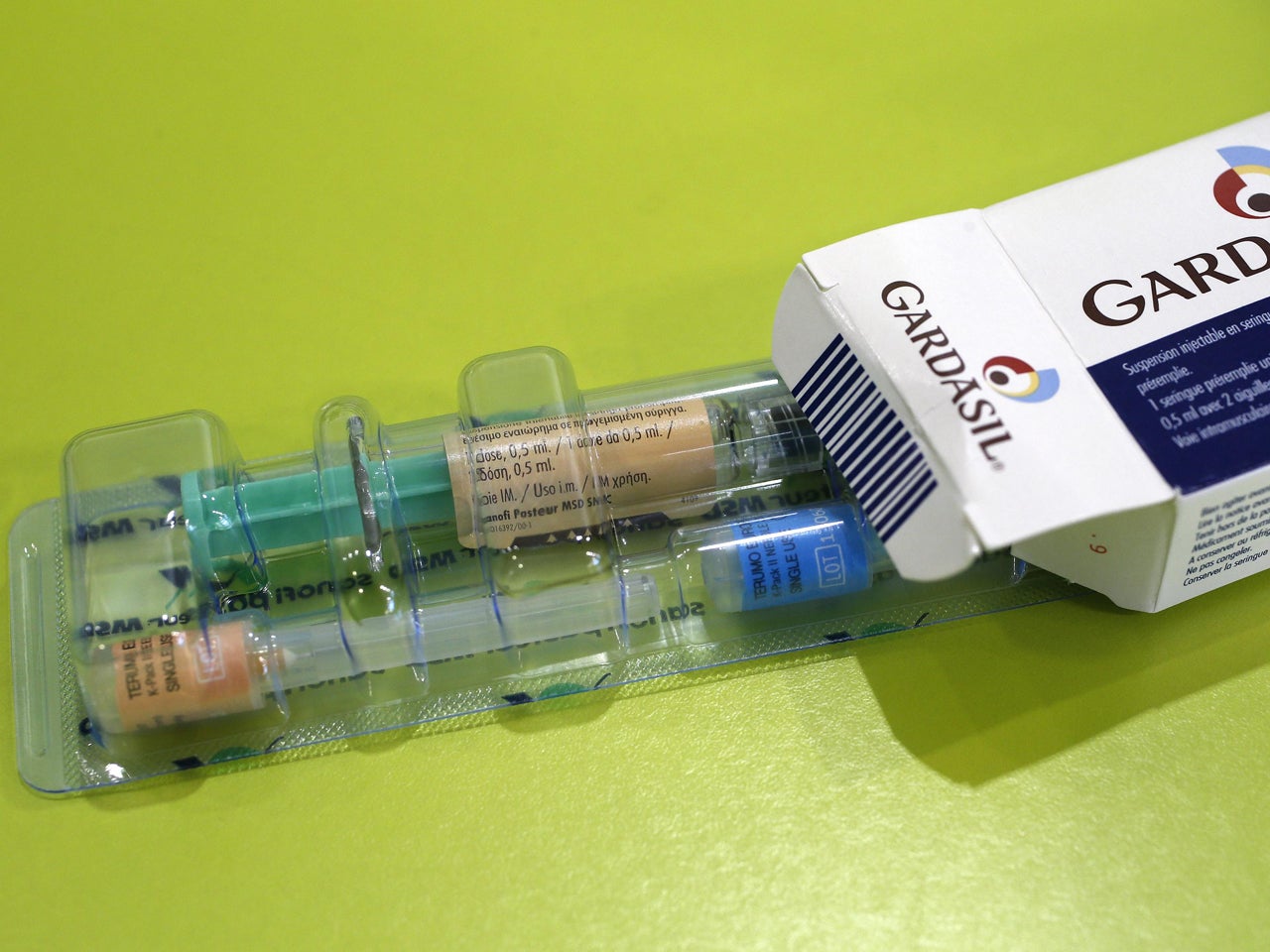 HPV vaccine Gardasil voluntarily recalled due to glass shards in some vials
Merck announced a voluntary recall of one lot its vaccine Gardasil, one of two vaccines approved to protect against cancer-causing strains of the human papillomavirus (HPV) infection.

The Centers for Disease Control and Prevention says the company has asked offices and clinics that received lot number J007354 to return the vaccines because a small number of the vials may contain glass particles. The vials were distributed to facilities between Aug. 20 and Oct. 9.

A total of 743,360 vials are included in the recall, but only about 10 may contain the shards, Merck estimated, which are small enough to go through a needle. The glass particles may have entered the vaccine when something broke during the manufacturing process.

More than 100 different viruses are classified as HPV, and about 40 percent of those can be transmitted sexually, the U.S. Department of Health and Human Services Office on Women's Health reports.

Sexually-transmitted strains of HPV are so prevalent that nearly all sexually active men and women will get one type of HPV in their lifetime, the CDC said. About 79 million Americans are currently infected with HPV.

While most people's immune systems will fight off the virus naturally, for some people HPV can turn into more serious conditions. Two strains of HPV -- 16 and 18 -- have been tied to causing cancers including cervical cancer, while two other strains -- 6 and 11 -- can cause genital warts.

There are two vaccines currently approved by the Food and Drug Administration to prevent HPV. Merck's Gardasil is approved for both males and females between nine and 26, and provides protection against strains 6, 11, 16 and 18. The other, GlaxoSmithKline's Cervarix is only approved for women between 10 and 25, and only provides protection for strains 16 and 18. The vaccines have been said to prevent about 18,000 HPV-related cancers in women and 8,000 cancers in men each year.

Both vaccines are given through a three-dose schedule over a six-month period, though recent studies show that women who just get one dose may have lasting protection up to four years after receiving the shot.

Because HPV is so prevalent, it is recommended that people get the vaccine before they are sexually active, usually around the ages of 11 and 1, to get the most protection.

People who may have received a contaminated vaccine do not need to worry, according to CDC. They may have a mild reaction like redness or swelling at the injection site, but nothing else more worrisome. The CDC does not think any delayed side effects will occur. No other adverse reactions have been reported related to this recall.

The vaccine's effectiveness was not affected, so there is no need to re-vaccinate someone if they may have received one of the recalled vials. Merck is reaching out to facilities that received the lot in question, and they are being given instructions on how to return any unused vaccines.

There has been some controversy surrounding the HPV vaccines. Two Wisconsin sisters recently filed a claim in federal court saying Gardasil stopped their ovaries from producing eggs and caused them to go into premature menopause.

A March survey found that parents said side effects were the number one reason why they weren't vaccinating their daughters against HPV. However, doctors say that the only side effects for HPV are mild reactions.


Some parents have also feared that the HPV vaccine would make their daughters more promiscuous, but that was found to not be the case in an Oct. 2012 survey of almost 1,400 girls.

Katie Couric recently addressed the topic of whether or not to give the HPV vaccine to children on her talk show "Katie." She talked to two mothers who said their daughters had suffered severe side effects from the vaccine. One of the children had died.


Couric received backlash for the episode, with many HPV vaccine proponents saying she didn't present enough of the scientific evidence about the vaccine's effectiveness to balance the anecdotal, unproven reports of side effects.

Thanks for reading CBS NEWS.
Create your free account or log in
for more features.