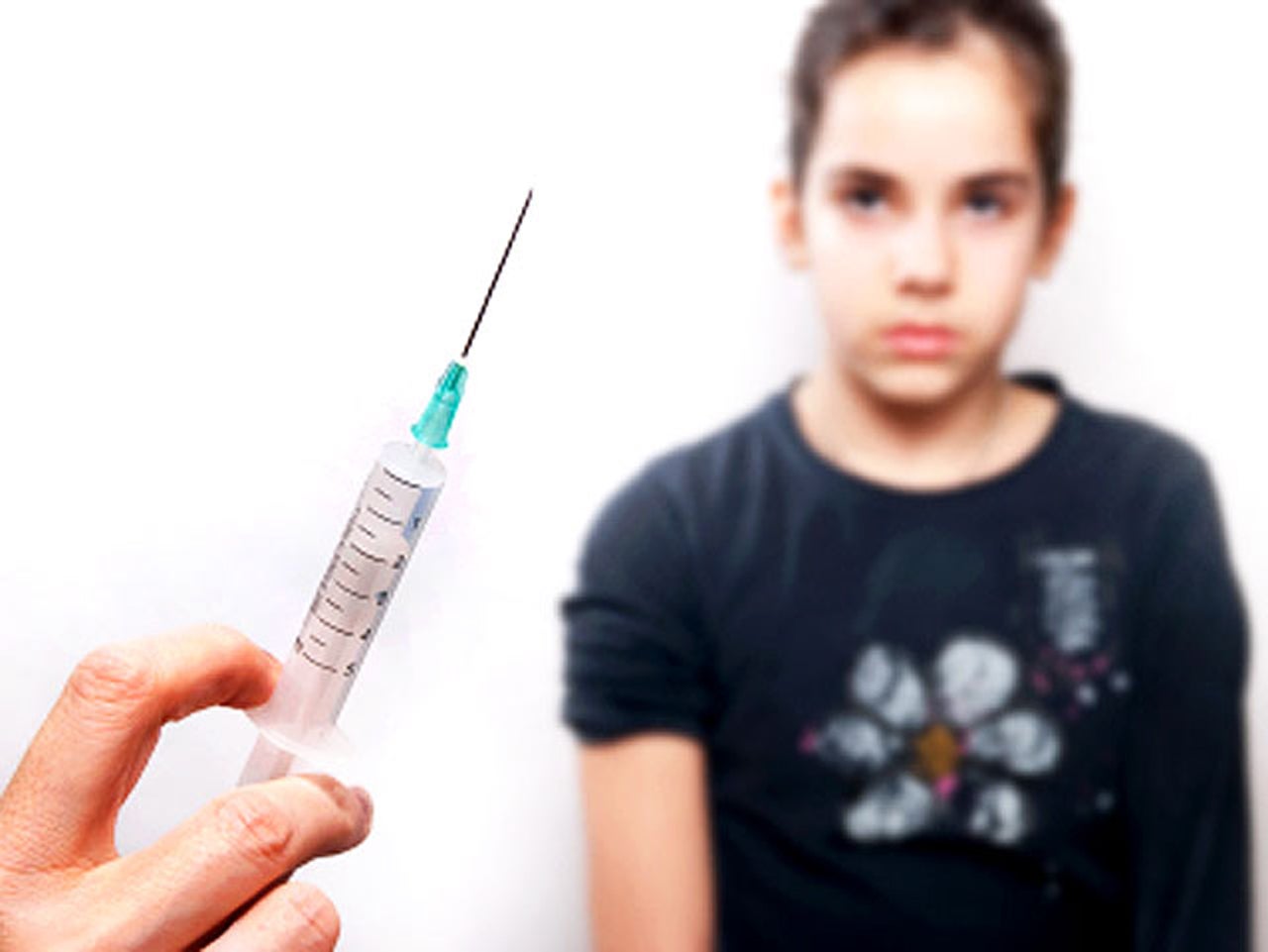 Side effect fears stop parents from getting HPV vaccine for daughters
While more young women are receiving the HPV vaccine, there's a growing concern that more parents are stopping their children from receiving the shots because of unwarranted safety concerns.
A new study published online on March 18 in Pediatrics shows the number of 13 to 17-year-olds who were not up to date with their HPV vaccinations dropped from 84 to 75 percent from 2008 to 2010.
However, out of the parents whose daughters were not up to date on the vaccine, 44 percent in 2010 said they had no intention for their child to receive it. That number climbed 4 percent from 2008.
The information was gathered from the 2008-2010 National Immunization Survey of Teens, which consisted of families who had children between the ages of 13 to 17.
HPV, or the human papillomarvirus, is a virus spread through sexual contact. It is the most common sexually transmitted infection.
HPV can cause many cancers and other health problems. Each year in the U.S., there are 12,000 new cases of cervical cancer and 4,000 deaths, according to the Centers for Disease Control and Prevention. In addition, there are 15,000 HP-associated cancers in the U.S. About 1 in 100 sexually active adults in the U.S. have genital warts at any given time. In American men specifically, there are 7,000 new HP-associated cancers each year.
Experts believe the HPV vaccines can prevent many of these diseases. The HPV vaccine is a series of three shots over six months given to protect against HPV infection and other problems that HPV can cause. Two kinds of vaccines are currently available, Cervarix and Gardasil. Cervarix is only available for women and can protect against cervical cancers. Gardasil is available for men and women and can give protection against genital warts and anal, vaginal, vulva and cervical cancers.
The CDC recommends that HPV vaccines are given to boys and girls who receive all three doses before they are sexually active, which is why they advocate for the vaccines to start at 11 or 12 years of age. They also add that older children who did not get the vaccine when they were younger can receive "catch up" vaccines until the men are 21 and the women are 26. The vaccine is also recommended for gay and bisexual men (or any man who has had sex with a man) through the age of 26 if they did not receive the vaccine at an earlier age.
One of the main reasons parents said they didn't want their children vaccinated against HPV was because of safety concerns. In 2008, only 4.5 percent of parents listed that. The number skyrocketed to 16 percent in 2010.
"I'm not sure what has gone into that increase," lead researcher Dr. Paul Darden, a pediatrician at the University of Oklahoma Health Sciences Center in Oklahoma City said to HealthDay. "Why would safety concerns almost quadruple in a couple years?"
Darden added to HealthDay that the concerns over safety seem to be only rooted around the HPV vaccine. Parents had no problems with the Tdap vaccine against tetanus, diphtheria and whooping cough or the MCV4 vaccine which guards against bacterial meningitis. Only 1 percent of parents said they were concerned over safety for those two vaccines.
Side effects for the HPV vaccines include pain and redness or swelling at the injection site. In addition, other mild reactions can include dizziness, nausea and headache, the CDC reported. Fainting is also a side effect, but it is important to note that it can occur because of any vaccine or injection. There was also an increase of blood clots of the lungs reported compared to young women around the same age who had received other vaccines, but 90 percent had a known risk factor for blood clots, including taking oral contraceptives, otherwise known as birth control pills.
In total, 23 million doses were administered as of June 2006. Out of 12,424 cases of adverse events by that date, only 6 percent were serious and 32 deaths were reported. However, none of the deaths had a discernible pattern that would suggest that the vaccine was the cause of death.
An additional 17 percent of survey takers said the vaccine was not necessary and 11 percent said that their daughters did not need the vaccine because they were not sexually active.
"We thought perhaps many parents would think the HPV vaccine would give kids permission to have sex, and therefore not allow their children to get it. But that wasn't it," Darden told CNN. "They seemed to be skeptical of its safety, which is odd, because it's shown to be effective with few side effects. We have a vaccine that protects against cancer. Why not vaccinate your child? I don't get it."
Very few families brought up cost as an issue, but most insurance plans and the government's Vaccines for Children program offer the vaccines for free. Only 9 percent of parents said they did not vaccinate their daughters because their doctor did not recommend it.
"It's particularly concerning that parental worries about safety have increased, given that evidence for the safety of HPV vaccination has increased over the same time period," Gregory Zimet, a professor of pediatrics and clinical psychology at Indiana University School of Medicine in Indianapolis, Indiana who was not involved with the study, said to USA Today. "In fact, the evidence is overwhelmingly persuasive that HPV vaccines are quite safe."
Thanks for reading CBS NEWS.
Create your free account or log in
for more features.